Oven Baked Lemon Blueberry Pancake (AIP, Low-FODMAP, Vegan)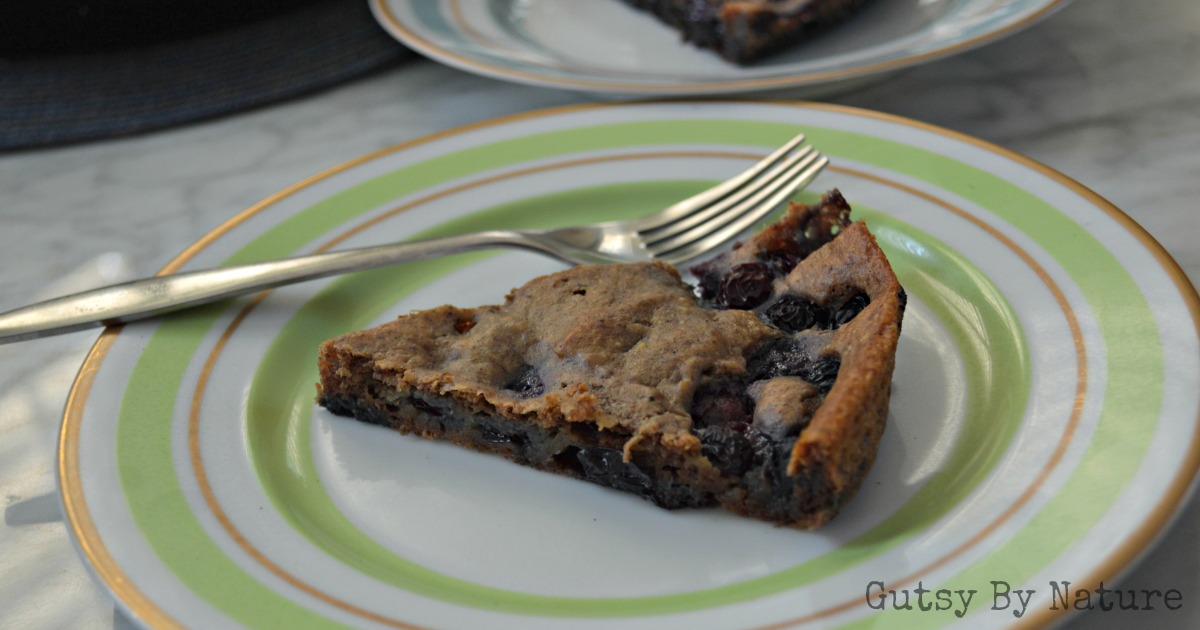 2 yellow plantains
zest and juice from 1 lemon
1 teaspoon baking soda
½ teaspoon salt
2 tablespoons melted coconut oil (plus more to grease the skillet)
1 cup (about 6 ounces) fresh blueberries
Preheat oven to 425° F.
Lightly grease 10 inch cast iron skillet with coconut oil and set aside.
In high speed blender, combine plantains, lemon zest and juice, baking soda, salt, and coconut oil until a uniform batter is formed.
Poor batter into greased skillet (it will be thick, you will probably need a spatula and to do some scraping!).
Sprinkle blueberries evenly over top.
Place in oven and bake for 10-12 minutes, or until firm and top is lightly browned.
Recipe by
Gutsy By Nature
at https://gutsybynature.com/2018/07/03/oven-baked-lemon-blueberry-pancake-aip-low-fodmap-vegan/