Apple Crumble for Two (AIP)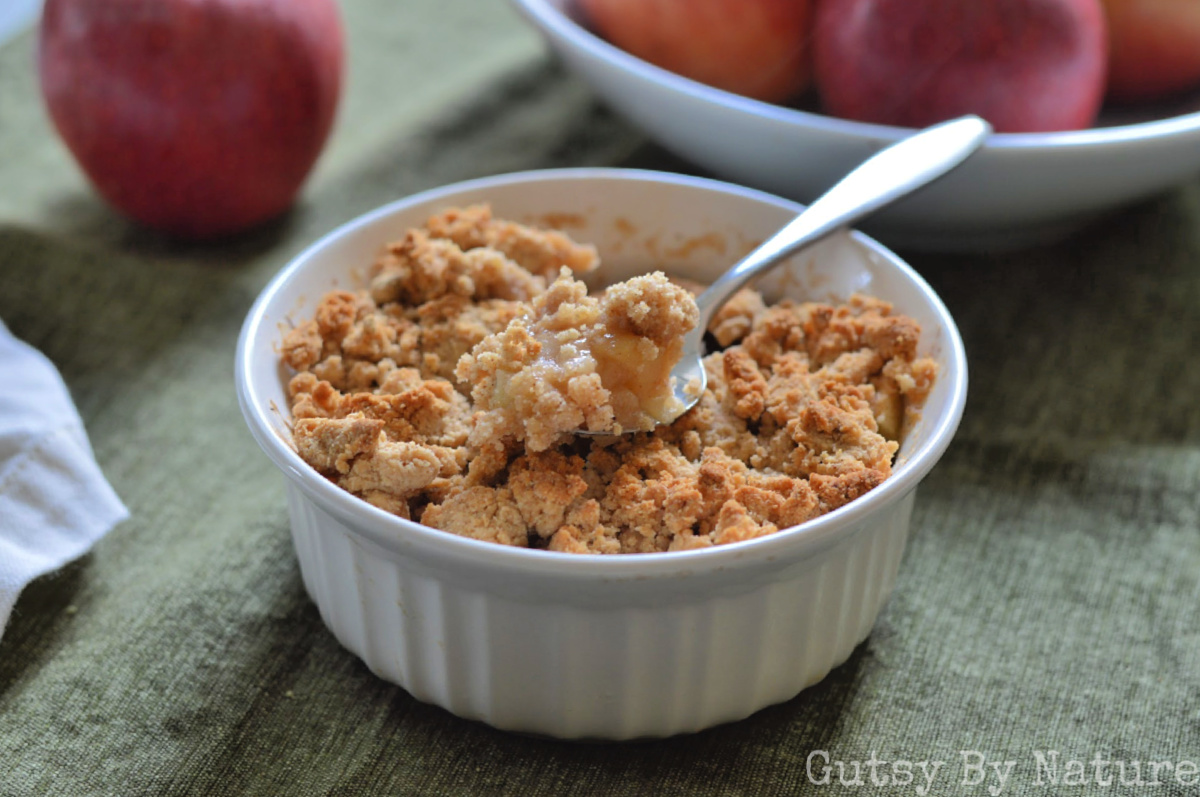 1 large or 2 small apples
1 tablespoon lemon juice
½ cup tigernut flour
2 tablespoons coconut oil or lard
2 tablespoons applesauce
Pinch of salt
Preheat oven to 350° F.
Peel apple(s) and cut into chunks no bigger than 1 inch square.
Toss apple pieces with lemon juice and then place all pieces into 1 large ramekin (16 ounces) or divide between 2 smaller ramekins (7-8 ounces each).
Place ramekin(s) on a small baking sheet and put in oven for 15 minutes.
Meanwhile, in a small bowl, combine tigernut flour, coconut oil or lard, applesauce, and pinch of salt. You may wish to use your hands.
When 15 minutes is complete, remove ramekin(s) from oven and layer crumb topping evening on top of the partially cooked apples.
Return ramekin(s) to oven and bake for an additional 25-30 minutes, or until filling is bubbling and topping is browned but not burnt.
Recipe by
Gutsy By Nature
at https://gutsybynature.com/2018/10/02/apple-crumble-for-two-aip/