Lemongrass & Ginger Daikon Radish Salad (AIP, SCD)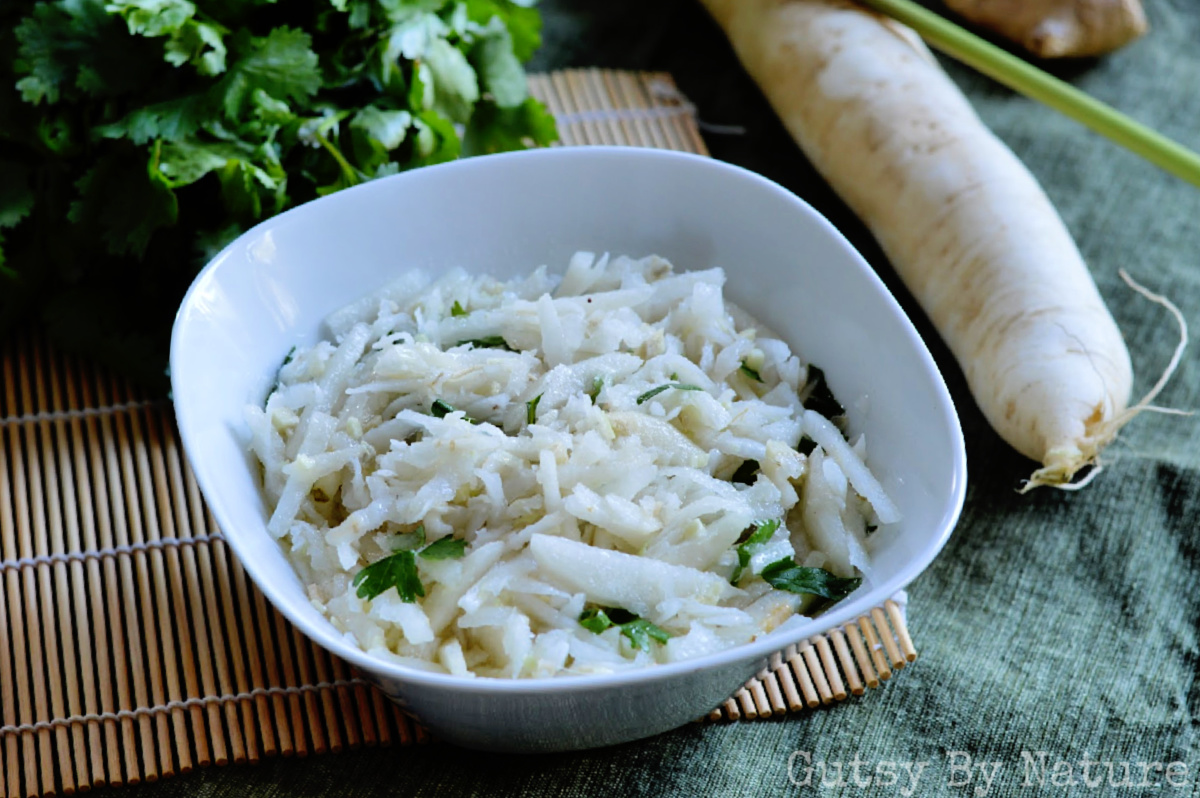 1 large Asian pear
juice of 1 lemon
1 cup shredded daikon radish (about 1 large radish, or 2 medium)
2 tablespoons finely minced ginger
1 teaspoon finely minced lemongrass
¼ cup avocado oil
2 tablespoons apple cider vinegar
1 teaspoon honey
1 teaspoon fish sauce
¼ teaspoon sea salt
1 tablespoon minced fresh cilantro
Peel and julienne or grate the Asian pear and toss right away with lemon juice in order to prevent the pear from browning very much.
In a medium bowl, combine shredded daikon radish, ginger, lemongrass, and Asian pear.
In a small bowl, whisk together avocado oil, apple cider vinegar, honey, fish sauce, and salt. Pour over radish and pear mixture, gently toss to coat evenly.
Sprinkle with cilantro just prior to serving and gently mix.
Recipe by
Gutsy By Nature
at https://gutsybynature.com/2018/10/23/lemongrass-ginger-daikon-radish-salad-aip-scd/