Irish Stew - from The Global Paleo AIP Kitchen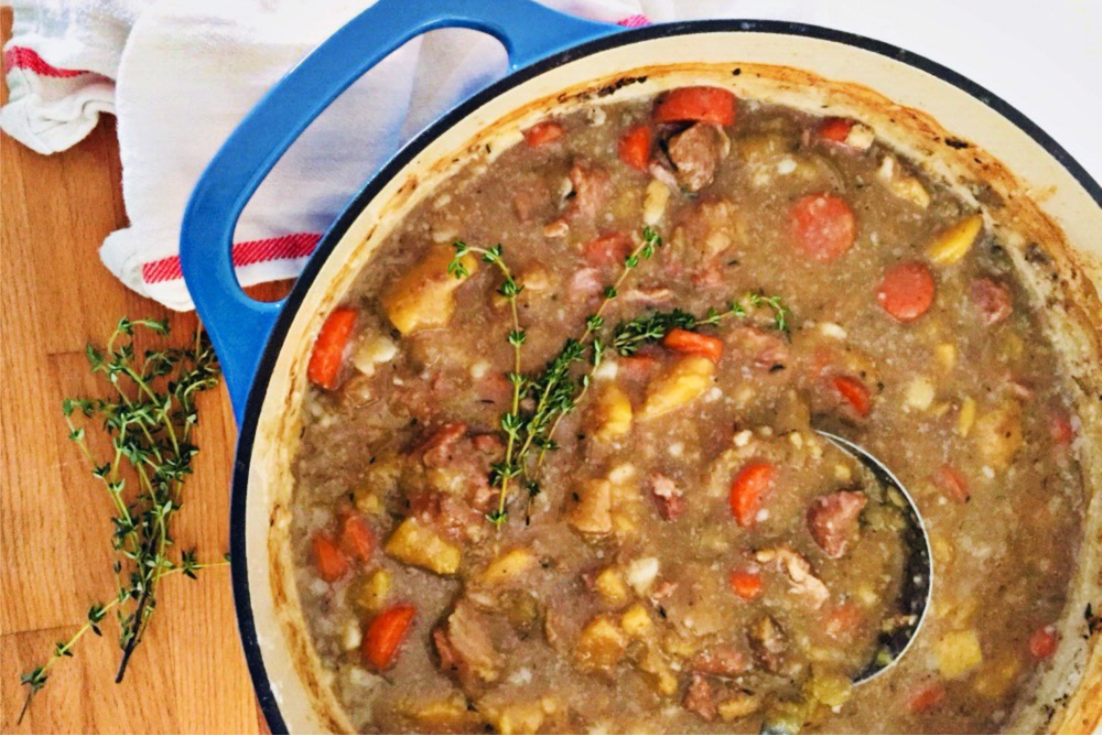 3 pounds (1.5 kg) lamb shoulder
¼ cup (32 gr) arrowroot flour
1 teaspoon (5.4 gr) sea salt
2 medium yellow onions, chopped
3 carrots, sliced
4 white sweet potatoes, chopped
1 ½ (0.75 gr) teaspoon dried thyme
4 cups (1 liter) beef stock
Preheat the oven to 325° Fahrenheit / 160° Celsius.
Coat lamb with arrowroot flour and sea salt.
Chop all the vegetables.
Arrange lamb in the bottom of a casserole dish.
Layer in the onions, carrots, and sweet potatoes.
Sprinkle in the thyme. Pour on the beef stock.
Cover and cook for 3 ½ hours.
Recipe by
Gutsy By Nature
at https://gutsybynature.com/2018/12/01/irish-stew-from-the-global-paleo-aip-kitchen/