Roasted Turnip Hummus (AIP)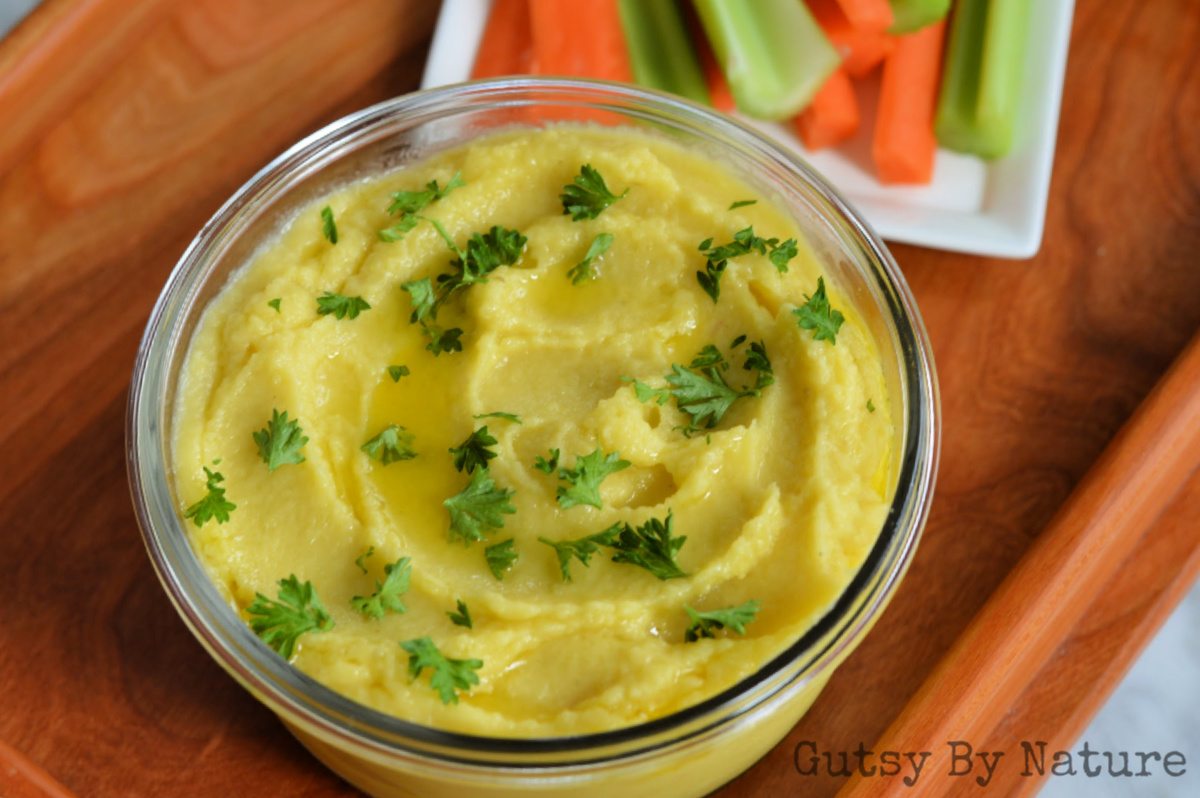 2 large turnips (to total about 1½ pounds when combined with the beet)
1 small golden beet
4 garlic cloves
2 tablespoons olive oil (divided)
½ teaspoon salt
juice of ½ lemon
chopped parsley and additional olive oil for serving
Preheat oven to 425° F.
Peel and cut turnips into cubes about 2 inches square. Clean beet (peeling not necessary) and cut into the same size cubes. Peel garlic cloves.
Spread cut turnips and beets and garlic loves into a roasting pan or dish large enough to hold everything in a single layer. Drizzle with 1 tablespoon olive oil and sprinkle with salt.
Roast for 30 minutes, tossing vegetables about half way through the cooking time to promote gentle browning on as many sides as possible.
Allow to cool for a few minutes, then transfer roasted vegetables to a food processor.
Add lemon juice and 1 tablespoon olive oil and then puree until smooth.
Transfer to a bowl and then refrigerate until completely cool.
Before serving, drizzle with additional olive oil and sprinkle with chopped parsley.
Recipe by
Gutsy By Nature
at https://gutsybynature.com/2019/01/08/roasted-turnip-hummus-aip/