Sunrise Beef Hash (AIP)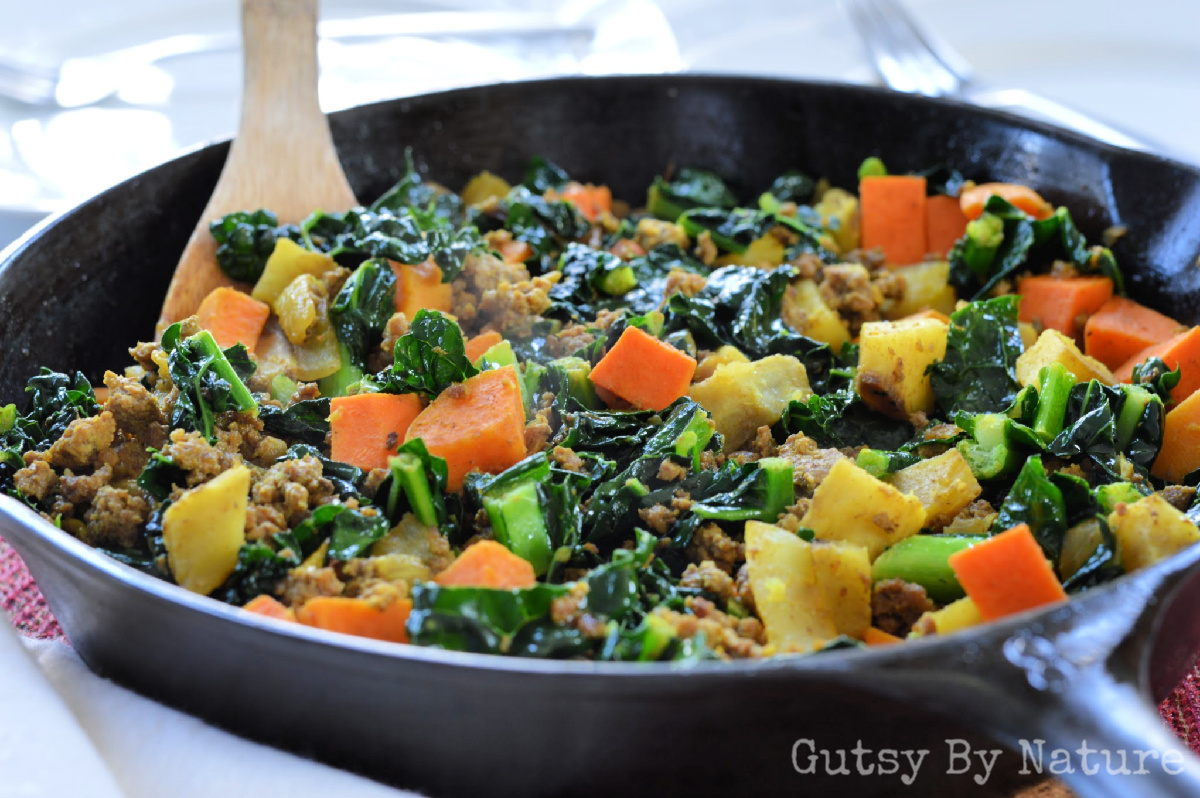 1 tablespoon coconut oil or other fat
1 small onion, chopped
2 cloves garlic
½ teaspoon cinnamon
1 teaspoon ginger
1 teaspoon turmeric
½ teaspoon salt
1 pound ground beef (preferably grass fed)
1-2 medium sweet potatoes, peeled and cut into small cubes
1 bunch (about 10 ounces) kale, chopped into bite sized pieces
1 tablespoon lemon juice
In a cast iron skillet, heat coconut oil over medium heat. Add onions and cook until softened and becoming translucent (about 5 minutes).
Stir in garlic, cinnamon, ginger, turmeric, and salt. Cook until fragrant (about 1 minute) and then immediately add ground beef. Break up beef as it cooks with a wooden spoon and stir as needed.
When beef is just barely cooked through add sweet potatoes and cook, continuing to stir frequently, until potatoes are softened (about 5-7 more minutes).
Stir in kale and allow to cook until wilted and softened (about 3 minutes). Check sweet potatoes for doneness - if they are not as soft as you desire, cook longer.
Stir in lemon juice. Taste and add more salt if desired.