Gluten-Free Oyster Crackers (AIP)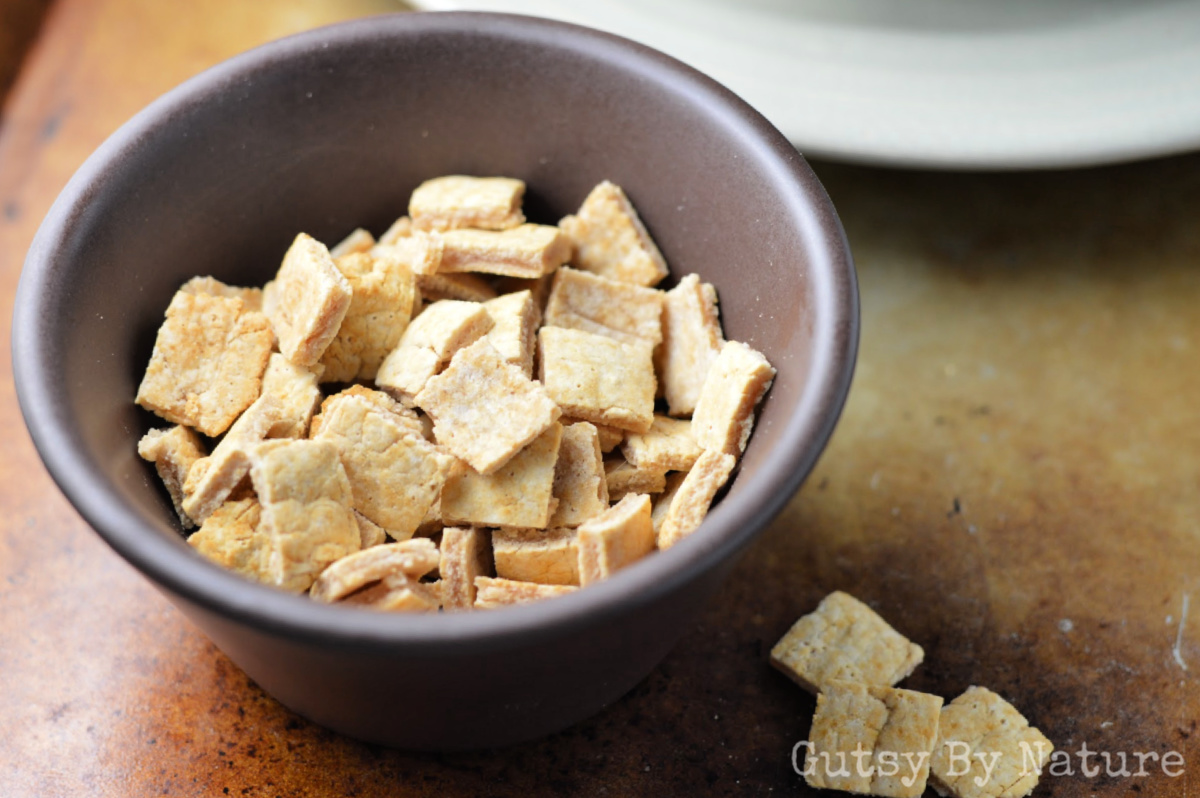 Preheat oven to 375° F.
In a medium bowl, combien cassava flour, arrowroot starch, salt, and baking powder.
Add honey and palm shortening and mix to distribute evenly, using your hands.
Pour in water and continue to mix with your hands, as if you were kneading bread. If mixture remains very dry and crumbly, add more water until it is just wet enough that it holds together but is still very firm.
Roll out between two layers of parchment paper until about ¼ inch thick. Transfer to a baking sheet.
Remove and discard top parchment paper. Use a knife to cut into small squares, but don't try to separate at this point.
Bake for 13-15 minutes, or until lightly brown on top and crisp.
Remove from oven and allow to cool, then break apart into squares.
Recipe by
Gutsy By Nature
at https://gutsybynature.com/2019/02/19/clam-chowder-oyster-crackers-aip/