American Potage (AIP)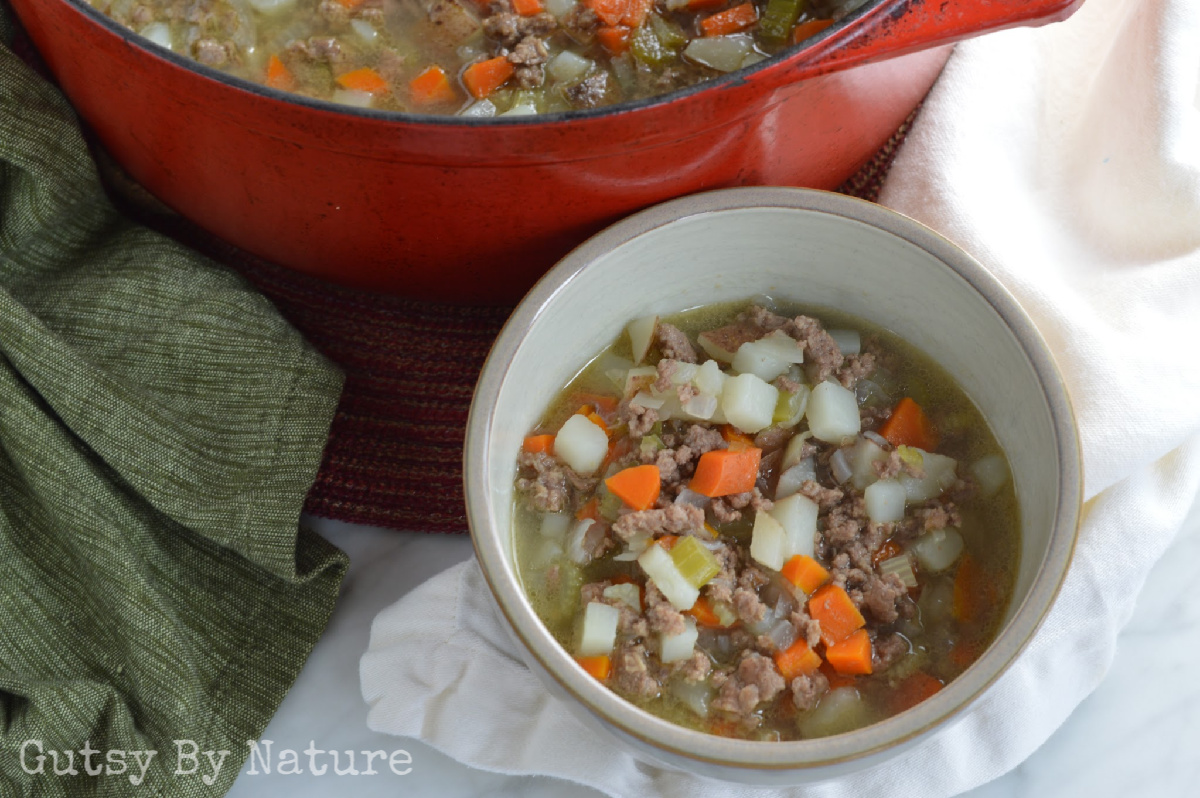 1 tablespoon lard, tallow, coconut oil or other AIP-friendly cooking fat
1 pound grassfed ground beef
4 cups bone broth
2-3 carrots
2-3 celery ribs
1 large onion
1 medium celery root (or 4 medium red-skinned potatoes for non-AIP)
1 bay leaf
salt to taste
In a large pot such as a Dutch oven or stockpot, heat cooking fat over medium heat and then add beef. Use a spoon to break it up so that it cooks evenly.
When beef is browned through, add broth and bay leaf. Bring to a simmer, then reduce heat and cover. Allow to simmer gently for 30 minutes.
Meanwhile, prepare vegetables as follows: Peel and dice carrots into small cubes, chop celery ribs, peel and mince onion, and peel celery root and cut into small cubes approximately the same size as the carrots. If you are using red-skinned potatoes instead of celery root, peeling is optional. The total quantity should end up being at least 4 cups by volume; more is fine.
Add vegetables to simmering beef and broth, cover again, and simmer for 30 more minutes.
Check consistency. If you desire a more brothy, less thick soup, add up to 4 additional cups of water and return to a simmer before serving.
Taste and salt as desired.