Chicken & Mushroom Stew with Celery Root & Marjoram (AIP)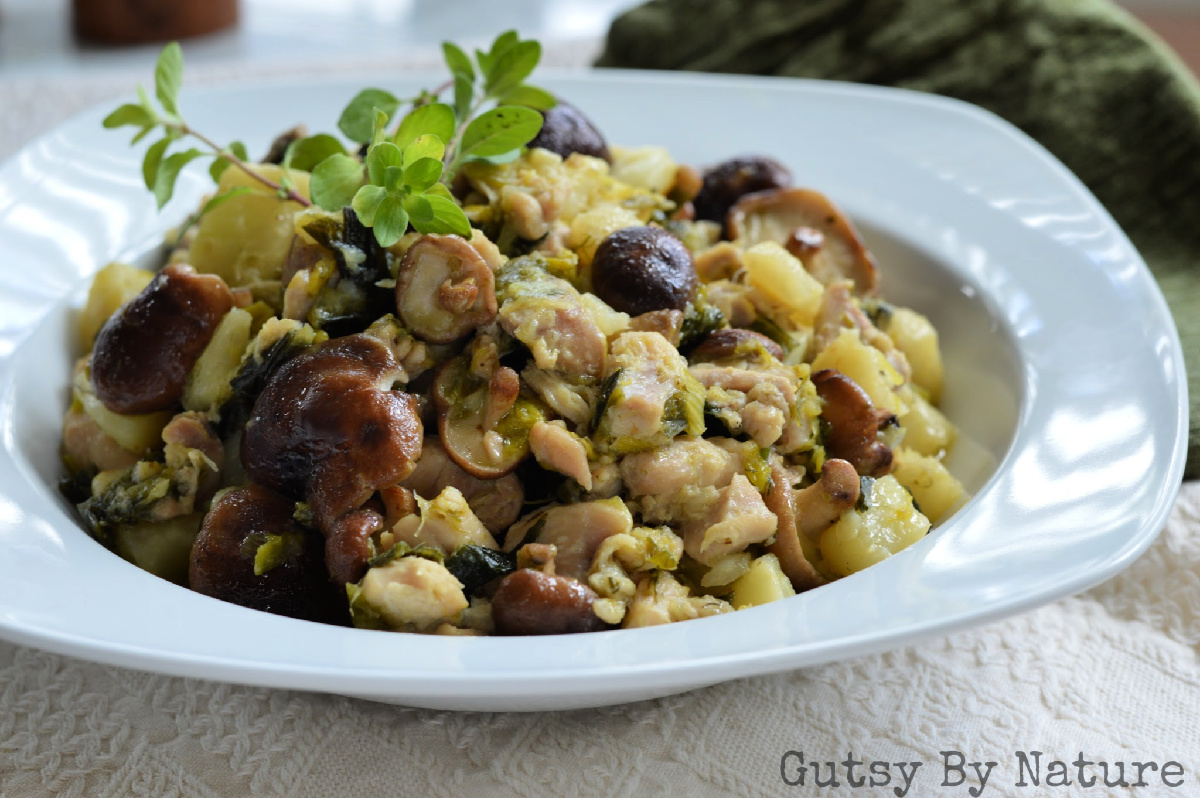 1 tablespoon olive oil
1 pound boneless skinless chicken thighs, cut into bite-sized chunks
1 teaspoon salt
1 medium leek (about 2 cups), cleaned and sliced into ½ inch pieces
1 small-medium celery root (about 2 cups), peeled and cut into 1 inch cubes
2 tablespoons fresh marjoram, chopped (or 1 teaspoon dried marjoram)
1 cup bone broth
4 ounces mushrooms (any variety), cut into bite-sized pieces if needed
Over medium-high heat, heat oil in dutch oven or other large pot with lid.
Add chicken and salt and cook until lightly browned, stirring occasionally to allow all sides to brown (about 5 minutes).
Add leeks, celery root, and marjoram. Cook, stirring occasionally, just until green parts of leeks have turned a vibrant color (about 3 minutes).
Add broth and bring up to a simmer. Reduce heat to low.
Cover and cook for 20 minutes.
Uncover, stir in mushrooms, and cook for another 15 minutes, or until the mushrooms have released their juices and are tender.
Recipe by
Gutsy By Nature
at https://gutsybynature.com/2019/05/21/chicken-mushroom-stew-with-celery-root-marjoram-aip/