Turnip Greens and Pork (AIP, SCD)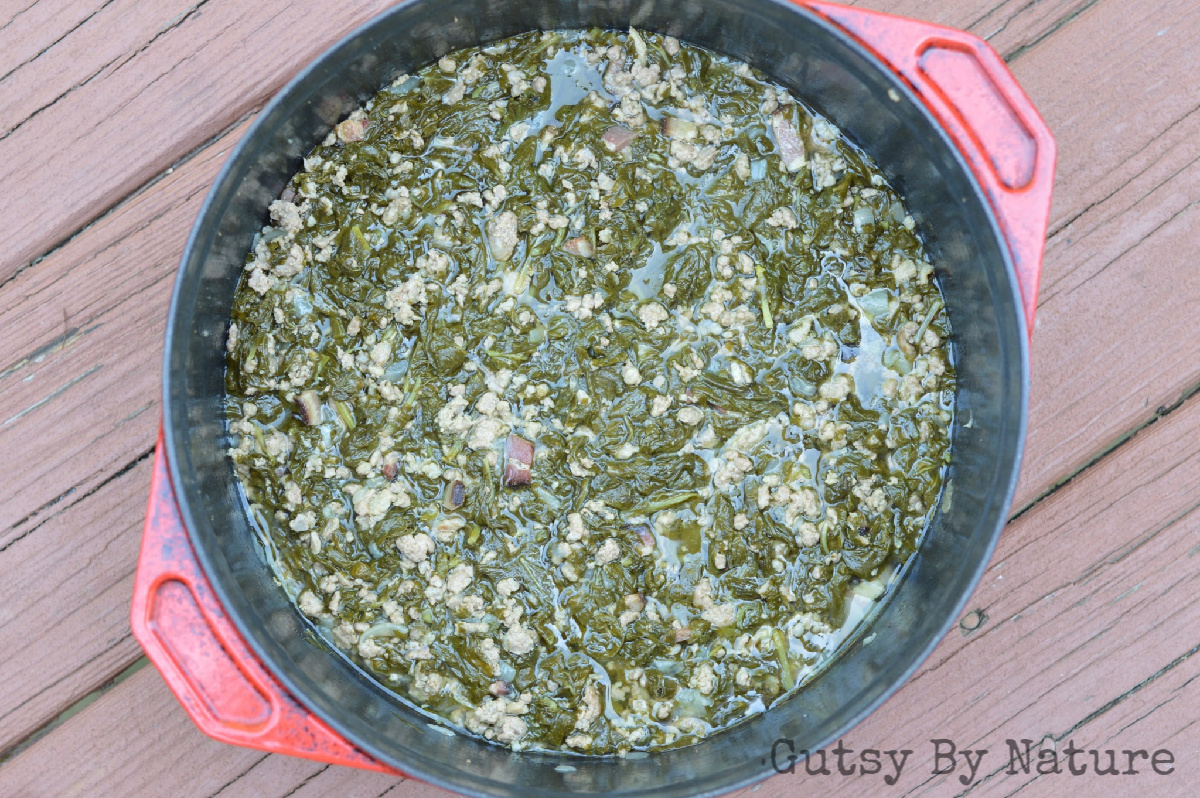 2 pounds turnip greens
4 strips thick cut bacon, cut into 1 inch pieces
1 cup chopped onion
1 pound ground pork
1 cup bone broth
1 tablespoon apple cider vinegar
Salt
Wash greens thoroughly and cut leaves away from thick center stalk. Roughly chop and set aside.
In a large pot, such as a dutch oven, over medium heat, cook bacon until fat has mostly rendered (about 5 minutes)
Add onions and cook until translucent (about 3 minutes).
Add ground pork and cook until just browned (about 3 minutes).
Add greens and broth, bring to a simmer. Reduce heat and cover. Cook over low simmer for 30 minutes.
Add apple cider vinegar and salt to taste.
Recipe by
Gutsy By Nature
at https://gutsybynature.com/2019/06/04/turnip-greens-and-pork-aip-scd/