Lemon Garlic Bok Choy & Mushrooms with Shrimp (AIP, SCD)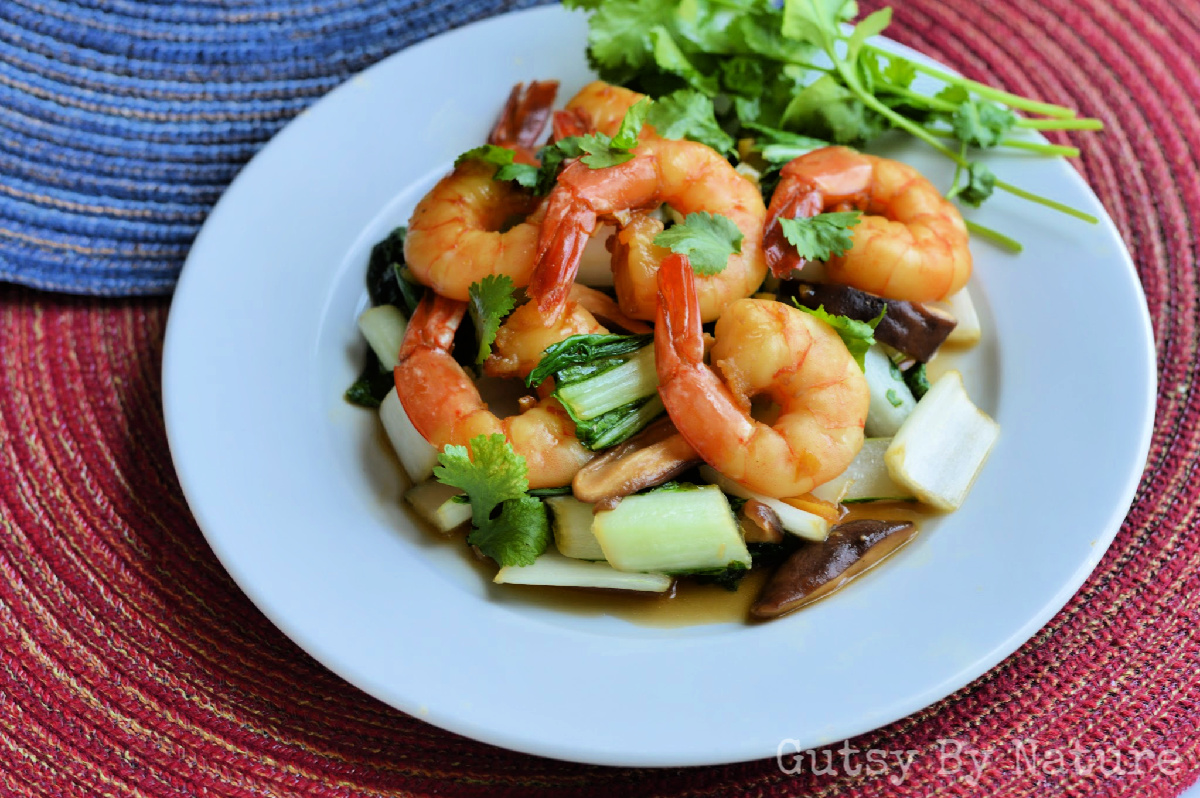 1 tablespoon coconut aminos
1 tablespoon fish sauce
1 tablespoon honey
2 garlic cloves, crushed or minced
1 teaspoon lemon zest
1 pound raw shrimp, deveined and peeled (tail on if desired)
1 tablespoon avocado oil or coconut oil
4 ounces shiitake or other mushrooms, cut into bite sized pieces
1 pound bok choy, cut into bite sized pieces
3 tablespoons lemon juice
fresh cilantro for garnish
In a medium sized bowl, whisk together coconut aminos, fish sauce, honey, garlic, and lemon zest. Add shrimp and toss to coat.
Heat oil in a large skillet or wok over medium-high heat.
Add shrimp with sauce to pan and arrange shrimp in a single layer. Cook for 3-4 minutes without moving.
Flip each shrimp and cook for another 1-2 minutes on the other side, or until completely opaque and cooked through. During this time the sauce will thicken and darken. If it looks like it is close to burning, reduce the heat and add a dash of water.
Remove the cooked shrimp and set aside, leaving sauce in pan.
Immediately add the mushroom pieces to the pan and cook, stirring the entire time, for just 2 minutes. Add cut up bok choy and cook, stirring the entire time, for another 3 minutes or until the green parts are vibrant and wilted slightly.
Return shrimp to pan and add lemon juice. Toss to coat all evenly.
Serve garnished with chopped cilantro.
Recipe by
Gutsy By Nature
at https://gutsybynature.com/2019/06/11/lemon-garlic-bok-choy-mushrooms-with-shrimp-aip-scd/