Spatchcocked Tuscan Grilled Chicken (AIP, SCD)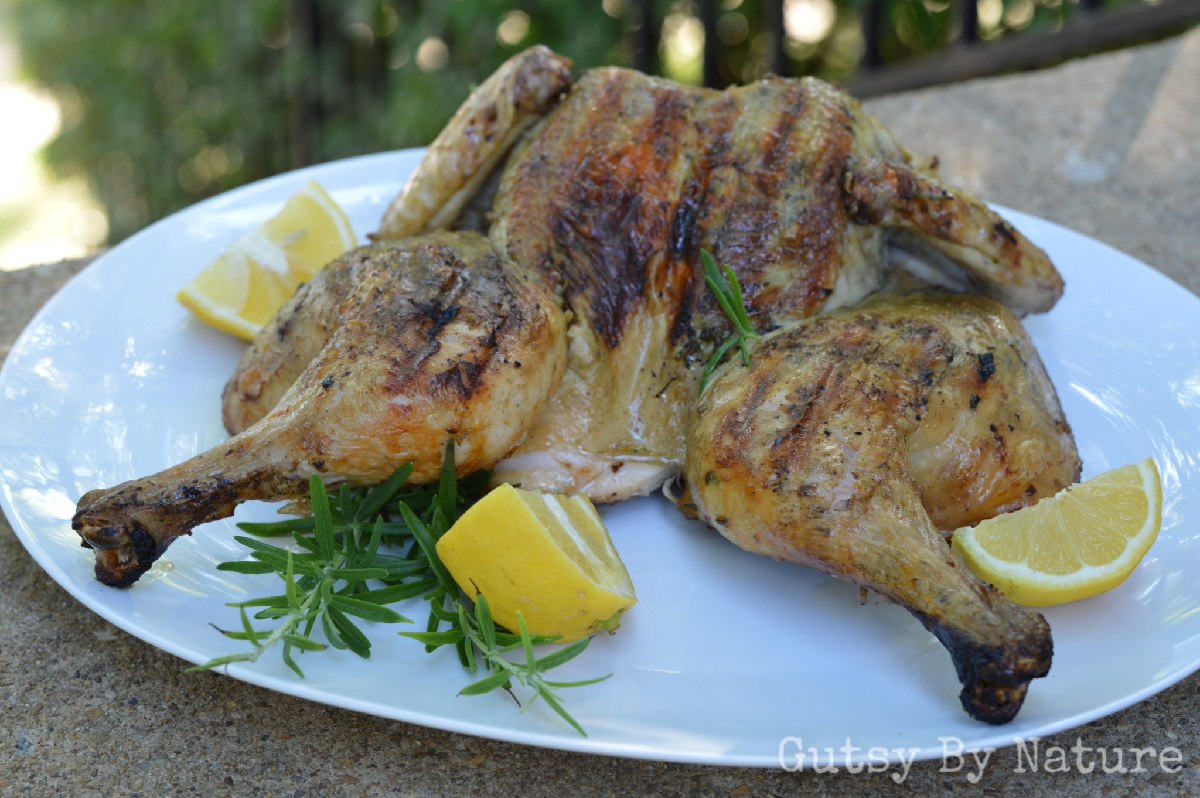 ¼ cup fresh rosemary leaves
4 garlic cloves
zest of 1 lemon
¼ cup olive oil
½ teaspoon salt
1 whole chicken (3-4 pounds), preferably pasture raised
In a small food processor, purée the rosemary, garlic, lemon zest, olive oil, and salt into a paste. Set aside.
Remove any organs that have been included in the carcass of the chicken. Also, if the chicken still has the neck and/or wing tips attached, cut these off and save for broth making.
With a pair of kitchen shears, cut out the backbone of the chicken and save for future broth making. Then use shears to snip a shallow incision in the cartilage on the back of the breast bone and use your hands to firmly press down and flatten the chicken. Remove any extra fat from the underside of the chicken.
Use your fingers to gently separate the skin of the chicken from the breast, thighs, and legs, creating pockets between the meat and skin, without tearing the skin.
Use your hands to put the paste underneath the skin and massage the outside of the chicken to distribute it as evenly as possible. Again, take care not to tear the skin.
Place the prepared chicken on a plate to rest in the refrigerator for 30 minutes.
Preheat an outdoor gas, charcoal, or electric grill so that it maintains an indirect, medium-high heat throughout the cooking process.
Place the chicken on the hot grill, skin side down. Close lid and allow to cook undisturbed for 15 minutes.
Use long handled tongs and carefully flip the chicken over so that the breast is now up. Close lid and allow to cook undisturbed for 20-30 minutes.
Check temperature after 40 total minutes. The chicken is done when the internal temperature of the meat at the thickest part has reached 165°F.
Serve with lemon wedges and additional fresh garlic.
Recipe by
Gutsy By Nature
at https://gutsybynature.com/2019/07/16/spatchcocked-tuscan-grilled-chicken-aip-scd/