Thai Green Curry Shrimp (AIP)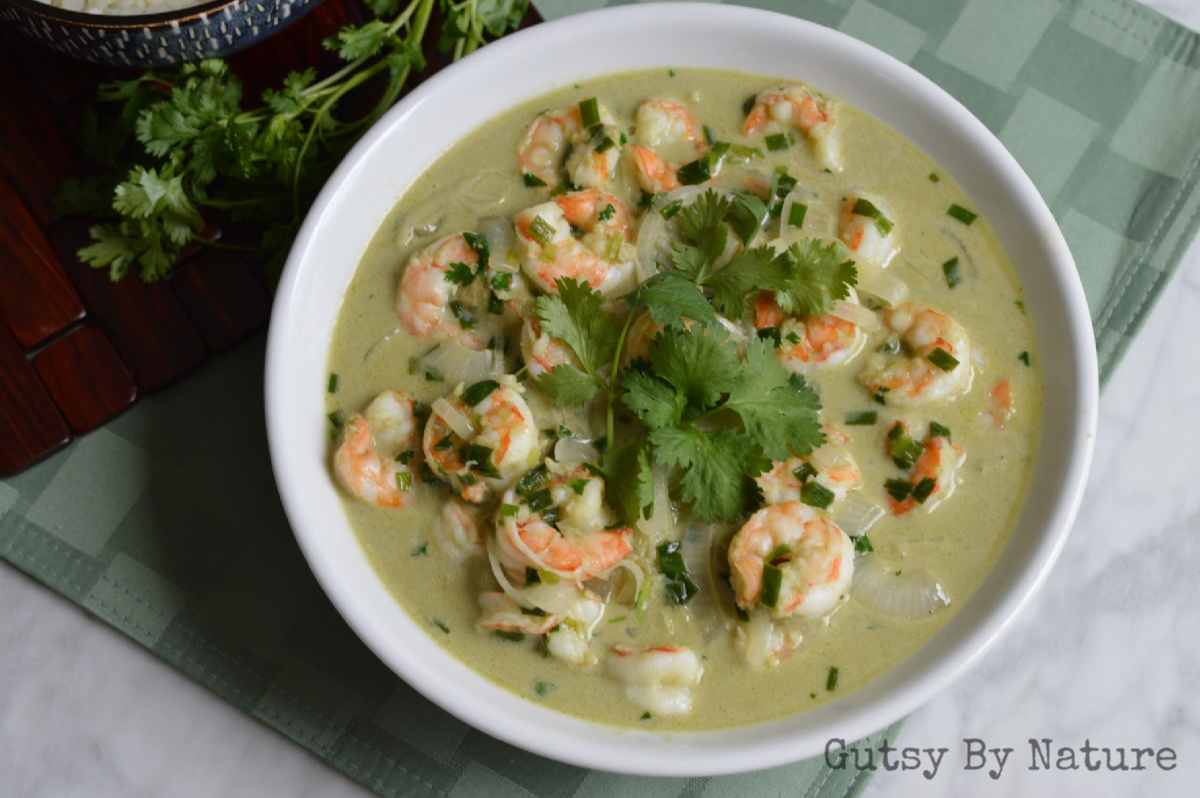 2 tablespoons coconut oil
1 large yellow onion, sliced
¾ cup thinly sliced scallions (green onions)
2 tablespoons homemade green curry paste
1 can (15.5 ounces) coconut milk
½ tablespoon coconut sugar
3 tablespoons fish sauce
3 dried kaffir lime leaves or 1 teaspoon lime zest
2 pounds raw shrimp, peeled and deveined
1 tablespoon chopped cilantro leaves, plus more to garnish
In a large skillet or wok, heat coconut oil over medium high heat. Add onion slices and cook, stirring frequently, just until soft but not browned (about 3 minutes).
Add scallions and paste. Stir and cook until fragrant (only about 30 seconds).
Add coconut milk, coconut sugar, fish sauce, and kaffir lime leaves or lime zest. Bring to a boil and then add shrimp. Cook, stirring frequently, just until shrimp are cooked through (about 3-5 minutes).
Off heat, remove and discard kaffir lime leaves and stir in chopped cilantro leaves.
Serve, garnished with cilantro, alone or over cauli-rice.
Recipe by
Gutsy By Nature
at https://gutsybynature.com/2019/08/27/thai-green-curry-shrimp-aip/