Roasted Brussels Sprouts with Cranberries (AIP, SCD)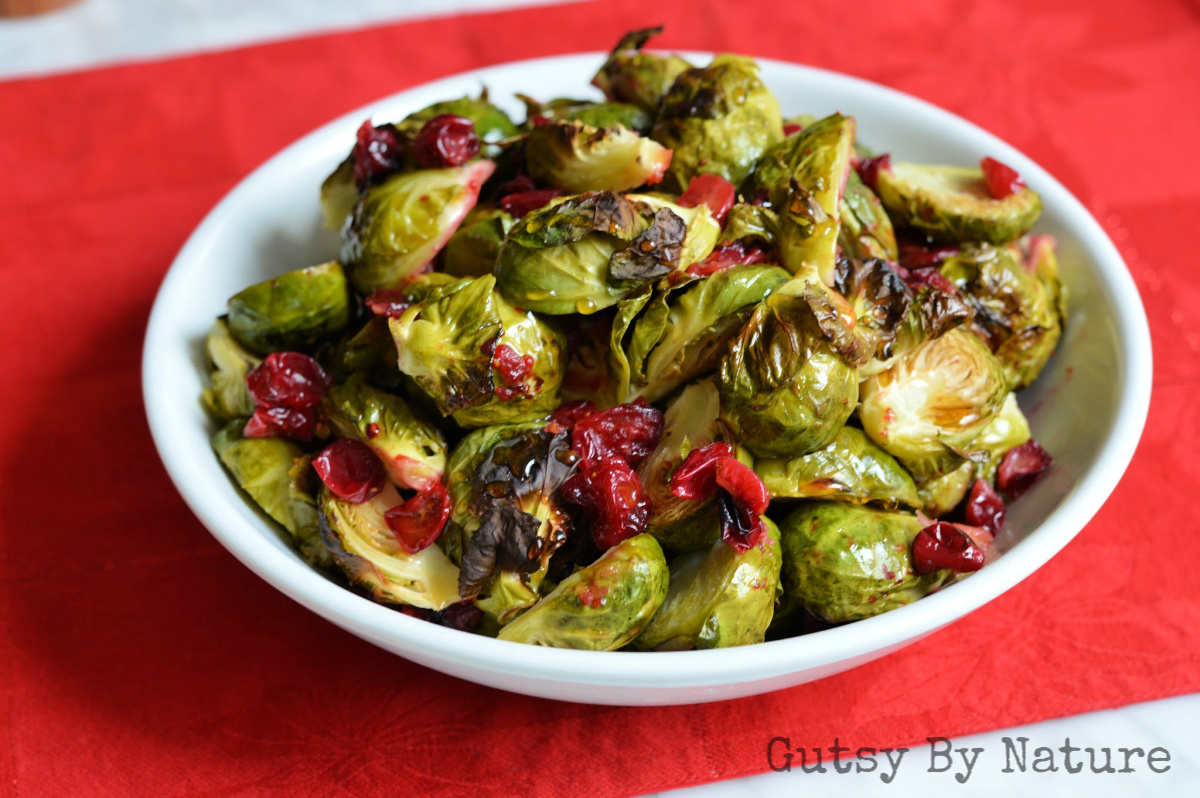 2 pounds Brussels sprouts
1 10 ounce package fresh cranberries
2 tablespoons olive oil
½ teaspoon coarse salt, plus more to taste
1 tablespoon maple syrup (optional, omit for SCD)
Preheat oven to 400° F.
If Brussels sprouts have yellow leaves or brown ends, cut off and discard. If any are very large, cut in half or in quarters so that all are about the same size.
Carefully cut all cranberries in half.
In a bowl, combine Brussels sprouts, cranberries, olive oil, and salt.
Spread on a baking sheet and roast in oven for 35-40 minutes. Every 10-15 minutes or so, remove from the oven and give them a quick shake or stir.
When sprouts are crisp on edges and tender throughout, remove from oven and drizzle with optional maple syrup before serving.
Recipe by
Gutsy By Nature
at https://gutsybynature.com/2019/11/19/roasted-brussels-sprouts-with-cranberries-aip-scd/