Seafood Stuffed Mushrooms (AIP, SCD)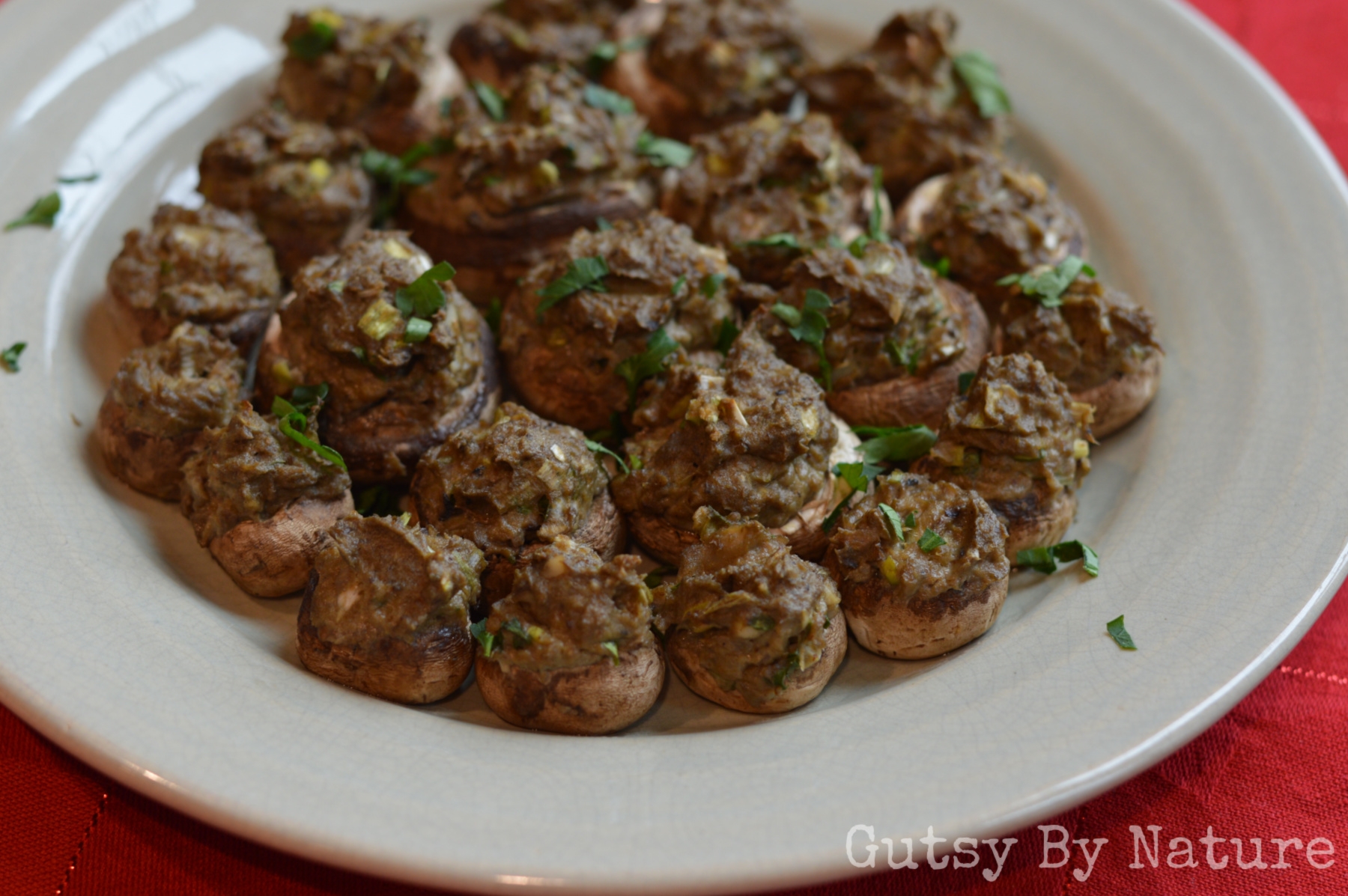 1 pound white button mushrooms
½ teaspoon salt
1 clove garlic
1 tablespoon olive oil
1 tablespoon lemon juice
1 can smoked oysters, packed in olive oil (3 - 4 ounces)
1 can wild caught sardines, packed in water (3 - 4 ounces)
3 green onions (white and light green parts only), chopped
1 tablespoon fresh parsley, chopped, plus additional for garnish
Preheat oven to 350° F.
Rinse mushrooms and carefully remove (and reserve) stems so that there is a space in the mushroom cap to place the stuffing. Set mushroom caps aside.
In a food processor, pulse the mushroom stems and garlic 6-8 times or until finely chopped. You will use the food processor again, so no need to clean it right away.
Heat olive oil in a skillet over medium heat and add the mushroom and garlic mixture with salt. Saute until liquid from mushrooms releases and evaporates (about 5 minutes). Set aside.
Drain oysters and sardines. Process in food processor along with lemon until a smooth paste. Add the reserved cooked mushroom and garlic mixture, green onions, and parsley. Taste and add additional salt if desired.
Put mushroom caps in dish large enough to hold all in a single layer.
Use a teaspoon to scoop a small amount of filling into each mushroom cap, using all of the filling and mounding up as needed.
Bake in preheated oven for 20-25 minutes.
Garnish with additional chopped parsley before serving. Serve warm or at room temperature.
Recipe by
Gutsy By Nature
at https://gutsybynature.com/2019/12/24/seafood-stuffed-mushrooms-aip-scd/