Easy Shrimp and Asparagus Stir Fry (AIP, SCD)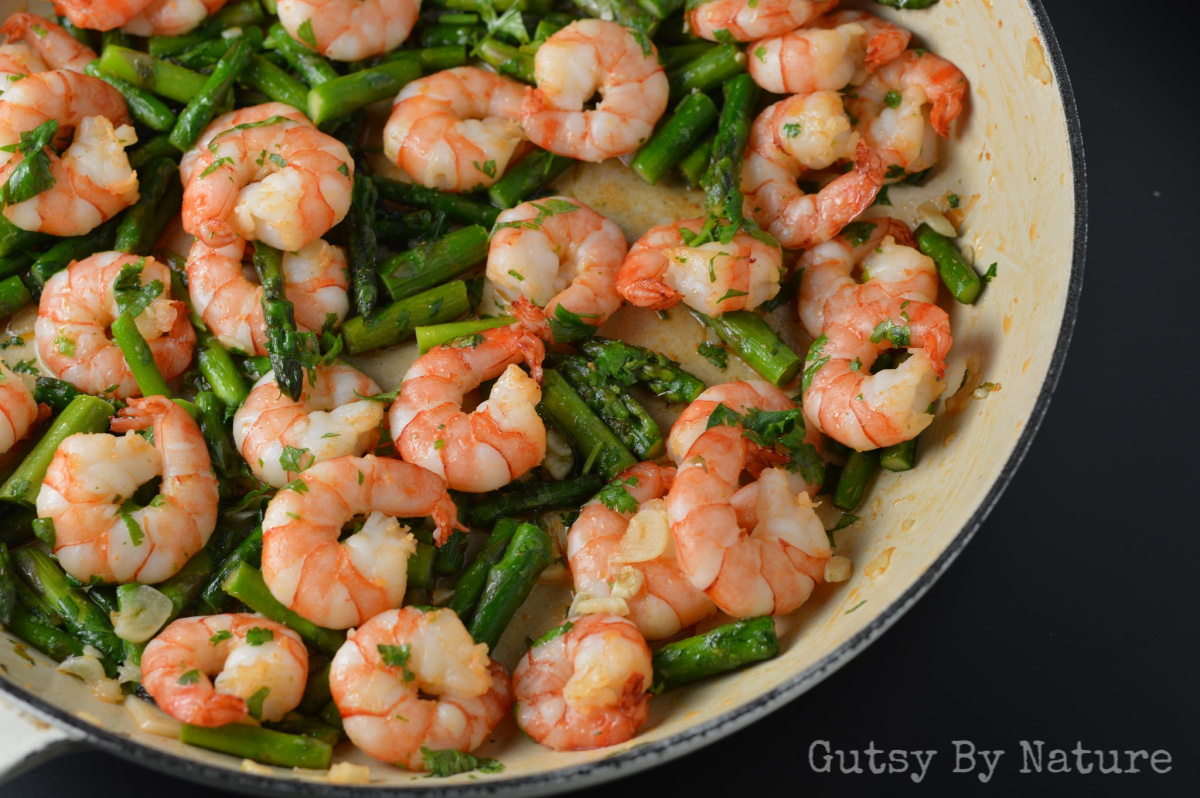 8 ounces fresh asparagus
3 garlic cloves
½ cup cilantro leaves
3 tablespoons avocado oil
1 pound medium raw shrimp, deveined and shell removed
Snap off the woody ends of the asparagus stalks and then cut the remaining into 2 inch segments.
Peel and thinly slice or mince the garlic cloves.
Finely chop the cilantro leaves.
In a large skillet or wok over high heat, heat the avocado oil until it is shimmering. Add shrimp and garlic, toss once and then allow to cook undisturbed for just 2-3 minutes.
Add asparagus and cook until shrimp are uniformly pink and cooked through, stirring every few seconds. This will take about 3-4 more minutes.
Remove from heat and stir in cilantro. Taste and add a pinch of salt if desired.
Serve.
Recipe by
Gutsy By Nature
at https://gutsybynature.com/2020/01/21/easy-shrimp-and-asparagus-stir-fry-aip-scd/