Easy Braised Cabbage (AIP, SCD)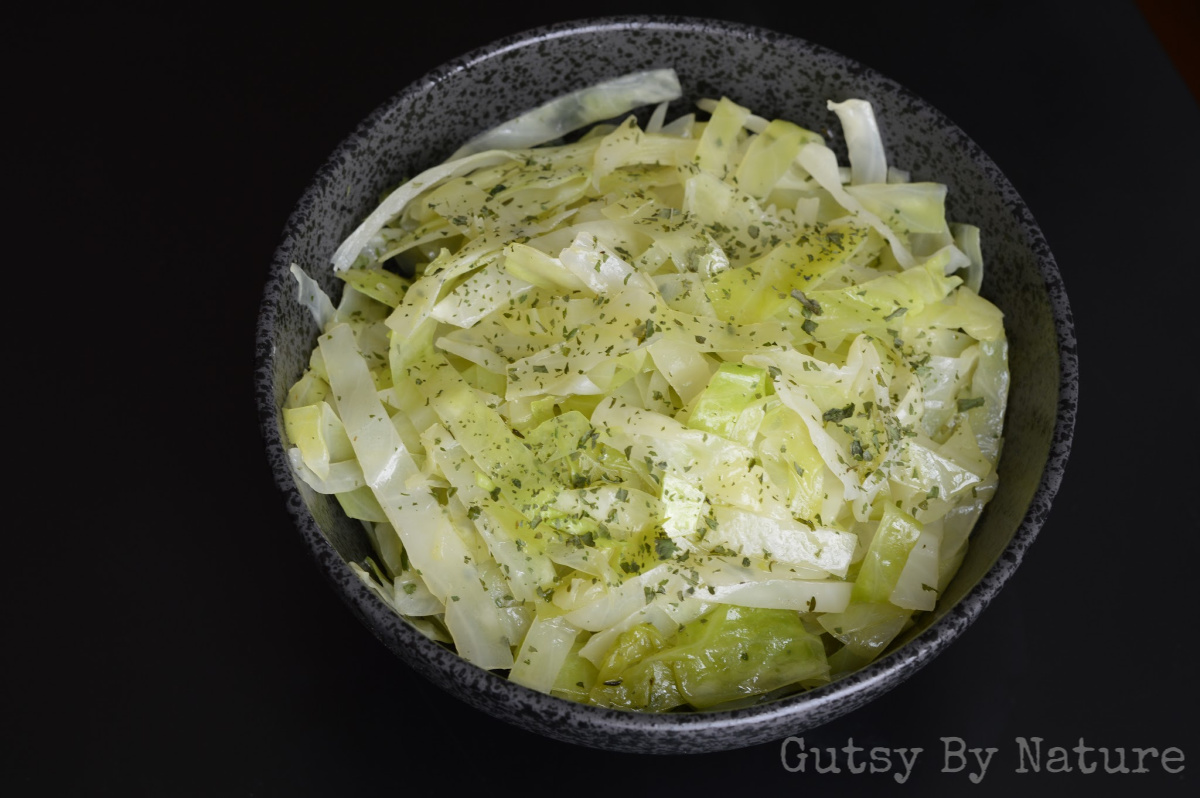 1 tablespoon olive oil
¼ cup bone broth
1 pound shredded cabbage
a pinch of dried thyme or sage
1 teaspoon dried parsley flakes or other dried herb
salt
Place a large skillet that has a lid over medium-high heat.
Heat oil and broth, then add cabbage and dried herbs. Stir, then cover.
Cook covered for 7-9 minutes, stirring just once or twice, until cabbage is wilted but still bright green.
Sprinkle with parsley flakes and salt to taste before serving.
Recipe by
Gutsy By Nature
at https://gutsybynature.com/2020/04/14/easy-braised-cabbage-aip-scd/