Easy Blueberry Cobbler (AIP)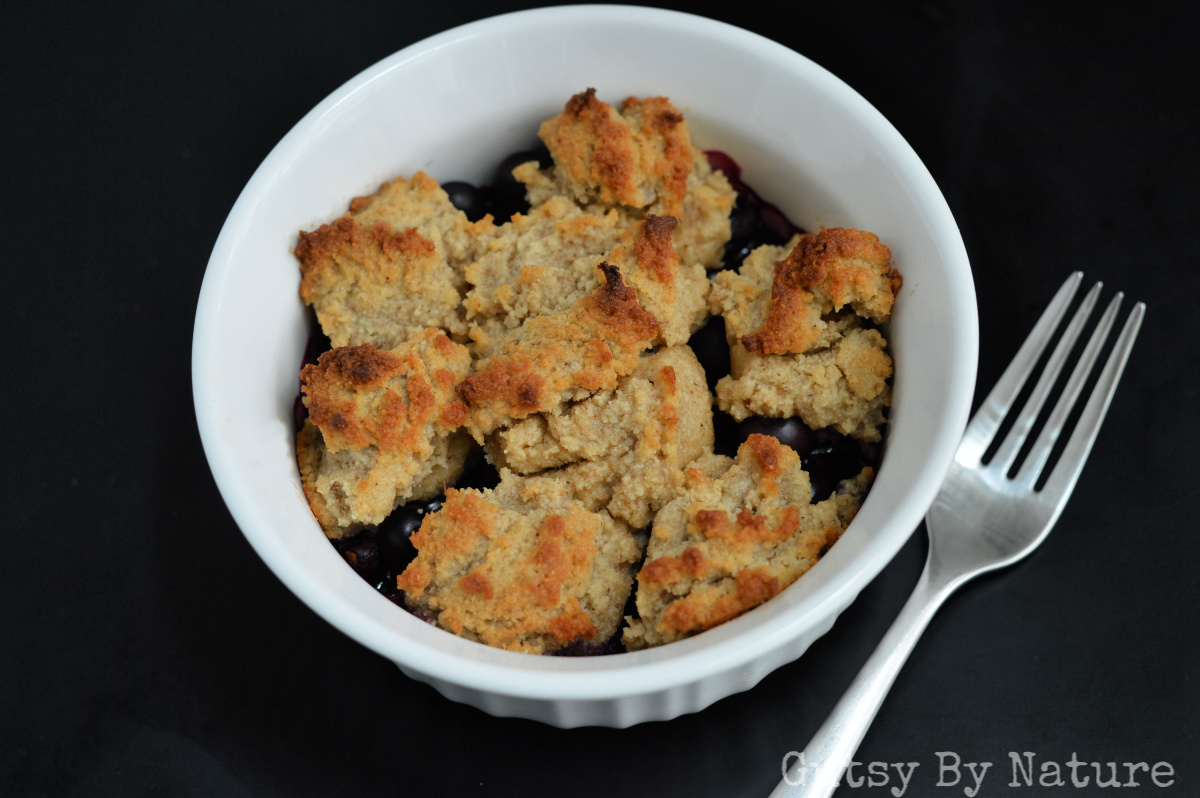 Preheat oven to 350°F.
Toss blueberries with 1 teaspoon tapioca flour and place in a single large ramekin (16 ounces) or divide between two smaller ramekins (7-8 ounces).
Combine ¼ cup tapioca flour, tigernut flour, cooking fat, and apple sauce. A sticky batter will form.
Use a tablespoon to drop the batter on top of the blueberries in free-form, rustic dumpling-like shapes.
Bake for 40-45 minutes, or until the blueberries are bubbling and the topping has become firm and started to turn golden brown.
Allow to cool briefly and serve warm.
Recipe by
Gutsy By Nature
at https://gutsybynature.com/2020/06/02/easy-blueberry-cobbler-aip/