Grilled Lamb Kebabs with Cucumber Herb Relish (AIP, SCD)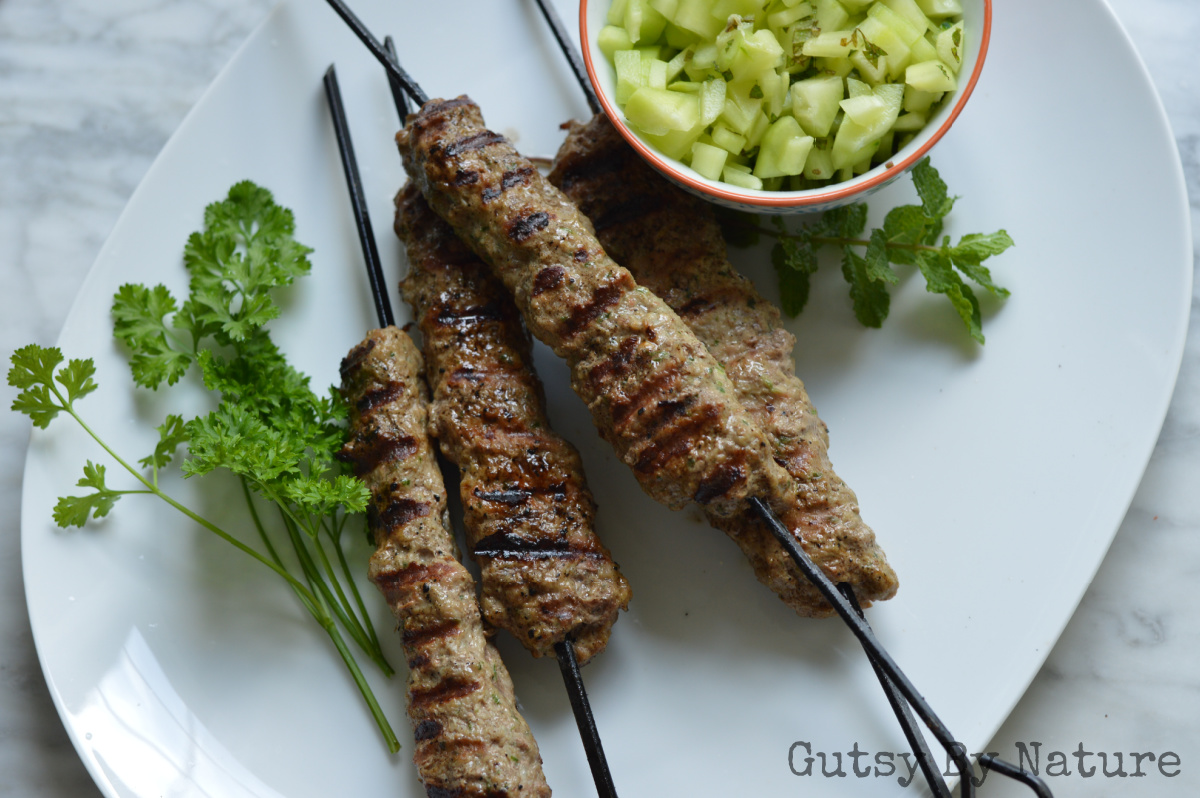 1 small onion (about ¼ cup when minced)
3-4 sprigs fresh parsley
1 tablespoon fresh oregano
¼ teaspoon salt
1 pound ground lamb
1 large cucumber
juice from one lemon
1 tablespoon olive oil
1 tablespoon fresh mint or other herb of choice
In a food processor, finely purée the onion, parsley, and oregano.
Add salt and ground lamb. Process for up to 1 minute, until a thick paste has formed and the onions and herbs are completely distributed.
Remove meat mixture from food processor and divide into 4 even portions and then shape with hands into long cylinder on metal skewers. If meat mixture is very soft and sticky, it may be easier to form the kebabs if you first place the meat in freezer for 30 minutes.
Preheat outdoor grill to high heat. Meanwhile, place formed kebabs in the refrigerator to allow flavors to meld and prepare cucumber relish.
Peel, seed, and dice cucumber. Add lemon juice, olive oil, and chopped mint (or other herb) and toss to combine. Add salt to taste.
When grill is hot, carefully place kebabs on grill grate, cover, and grill without disturbing for 5 minutes.
Turn kebabs over and continue grilling for another 10 minutes, turning every 3-4 minutes to get browning and grill marks on all sides.
Allow kebabs to rest for 10 minutes, then serve with cucumber relish.
Recipe by
Gutsy By Nature
at https://gutsybynature.com/2020/08/25/grilled-lamb-kebabs-cucumber-herb-aip-scd/