Creamy Vegetable Beef Soup (AIP)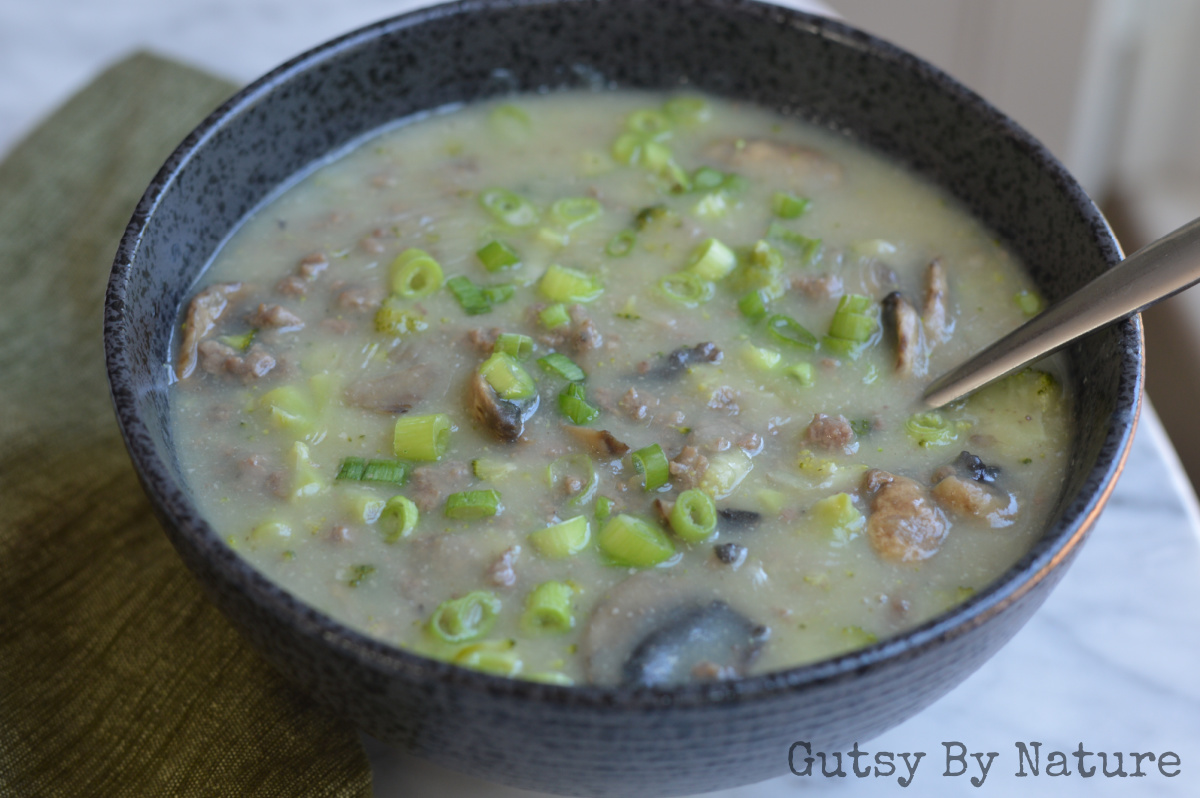 1-2 large (about 1 pound total) white sweet potatoes, peeled and cut into chunks
1 quart bone broth
1 broccoli head, cut into florets
1 pound ground beef
¼ teaspoon salt
½ teaspoon onion powder
½ teaspoon garlic powder
4 ounces button mushrooms, sliced
4 green onions or scallions, chopped
Place broth and sweet potato chunks into large saucepan. Over high heat, bring to boil, then reduce heat and simmer, covered for 10-15 minutes, or until potatoes are soft.
Meanwhile, heat a skillet over medium-high heat and cook ground beef until almost browned through, then add salt, onion powder, garlic powder, and mushrooms. Cook another 4-5 minutes, until meat is completely browned and mushrooms have released their juices. Set aside.
Purée the sweet potato and broth base, either using an immersion blender in the pan, or transferring contents to a high powered canister blender.
Return sweet potato and broth purée to simmer, add chopped broccoli and cook until broccoli has turned a vibrant green and is soft (about 5 minutes).
Add ground beef and mushroom mixture to purée and stir to combine and heat through.
Sprinkle with green onion pieces before serving.
If you can't find white sweet potatoes, you can use orange.
Recipe by
Gutsy By Nature
at https://gutsybynature.com/2020/09/29/creamy-vegetable-beef-soup-aip/