Bacon Wrapped Scallops with Basil Sauce (AIP, SCD)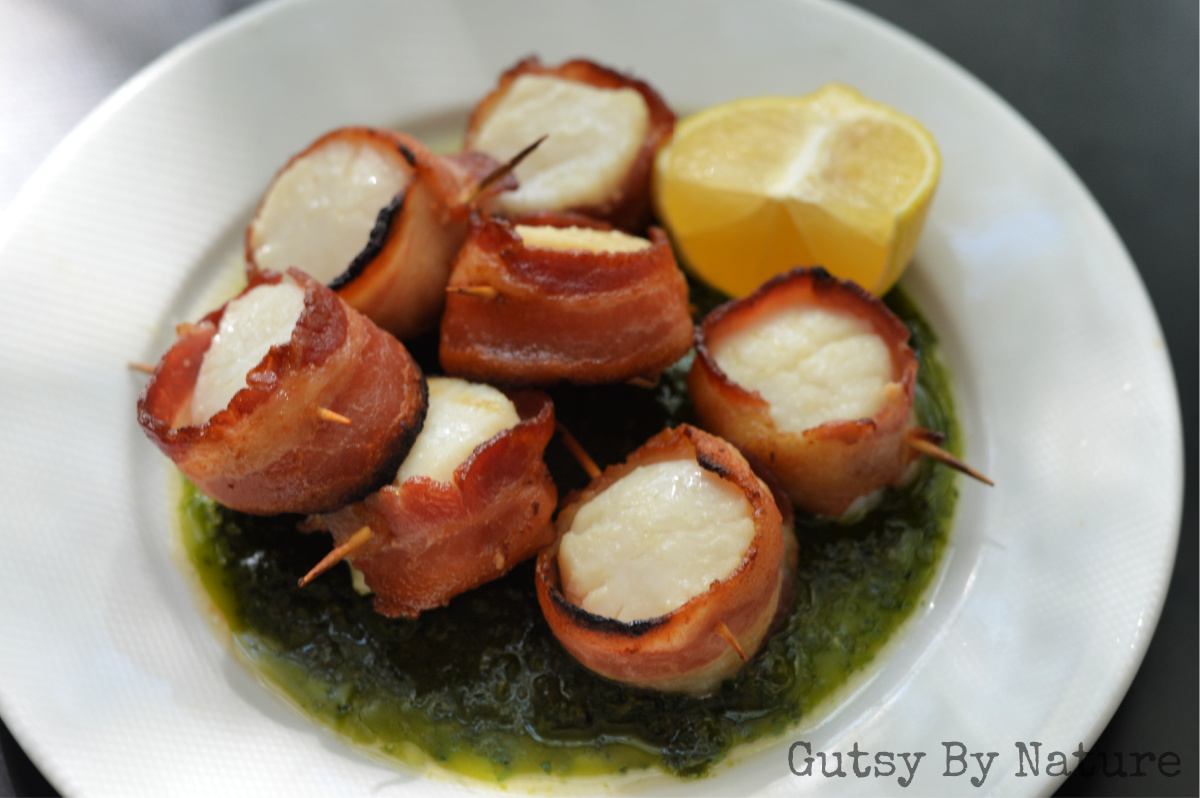 1 pound large sea scallops
1 tablespoon extra virgin olive oil
½ teaspoon garlic powder
8 bacon slices
½ cup fresh basil leaves
lemon wedges for serving
Preheat oven broiler and arrange rack to be about 4 inches below heat source.
Drizzle scallops with olive oil and sprinkle with garlic powder. Set aside.
Cook bacon in skillet until just done enough to be somewhat crisp, but still pliable. Remove bacon from skillet and reserve bacon fat for use in making the basil sauce.
Cut each piece of bacon in half so it is just large enough to wrap around a scallop once and then use toothpicks to secure.
Arrange bacon wrapped scallops in a single layer on a baking sheet or broiler pan. Put in oven and broil for 3 minutes. Remove from oven, carefully flip each scallop and return to broil for another 3 minutes.
Make sauce by combining reserved bacon fat and fresh basil leaves in a small food processor or high speed blender.
Serve scallops with lemon wedges and sauce on the side, or drizzled over top, or plated as pictured.
Recipe by
Gutsy By Nature
at https://gutsybynature.com/2020/10/13/bacon-wrapped-scallops-basil-sauce-aip-scd/