Cranberry Apple Bacon Stuffed Acorn Squash (SCD, AIP)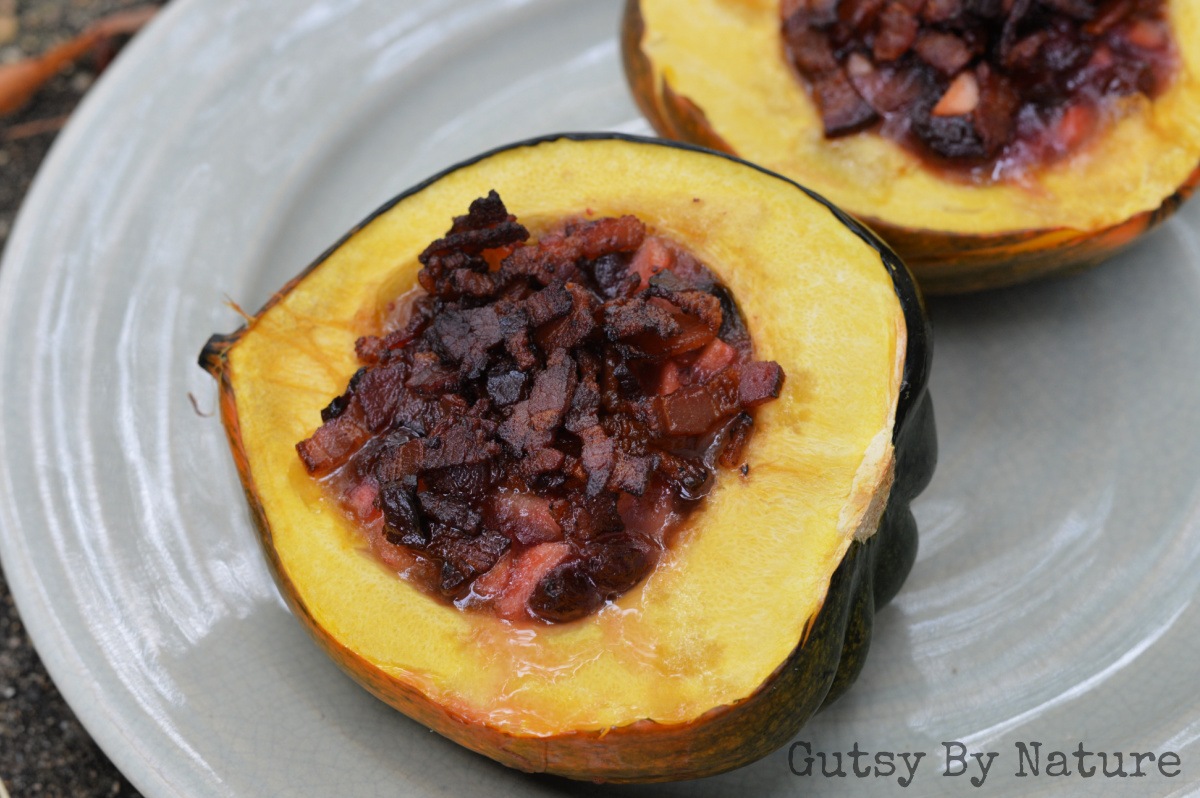 4 bacon strips, chopped
1 small apple, peeled, cored and chopped
½ cup raw cranberries
¼ cup raisins
½ cup bone broth
1 tablespoon maple syrup or honey (optional)
2 small acorn squashes, cut in half with seeds scooped out and discarded
Preheat oven to 350° F.
In large skillet over medium heat, cook bacon for about 5 minutes or until crispy. Remove bacon pieces with a slotted spoon, leaving fat behind.
Add apples, cranberries and raisins to pan and cook, stirring frequently, until fruit has begun to soften (about 3 minutes).
Add broth and maple syrup or honey, if using, and cook until cranberries have all popped and a thick sauce has formed (about 8-10 minutes).
Place squash halves in an ovenproof baking dish and spoon fruit mixture into the squash cavities, dividing evenly. Top with cooked bacon.
Bake for 35-45 minutes, or until squash is tender.
Recipe by
Gutsy By Nature
at https://gutsybynature.com/2020/11/03/cranberry-apple-bacon-stuffed-acorn-squash-aip/