Books and Cookbooks for the Paleo Autoimmune Protocol (AIP)
Of course, it goes without saying that if you have an autoimmune condition, then you need to have Sarah Ballantyne's The Paleo Approach: Reverse Autoimmune Disease and Heal Your Body and the The Paleo Approach Cookbook: A Detailed Guide To Heal Your Body and Nourish Your Soul.
Also highly recommended
A new must have for anyone dealing with autoimmunity… not just a cookbook!

Know of other cookbooks that are AIP-friendly? Please tell me in the comments!
eBooks and eCookbooks for the Paleo Autoimmune Protocol (AIP)
The following are digital-only books, some of which can be purchased directly from the author and others that can be purchased from Amazon and loaded directly onto your Kindle or other e-reader. Links will take you directly to the purchasing page.
These next three books are special because they feature the best of the best as collaborative efforts from multiple bloggers and authors who have used AIP to improve their health. I'm proud to say that I contributed recipes to both of these and think they are outstanding resources for anyone who is considering the AIP diet.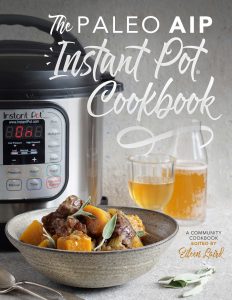 The Best of the Autoimmune Protocol 2016, compiled by Sarah Ballantyne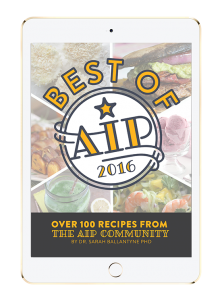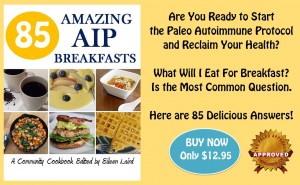 Coaching
Food