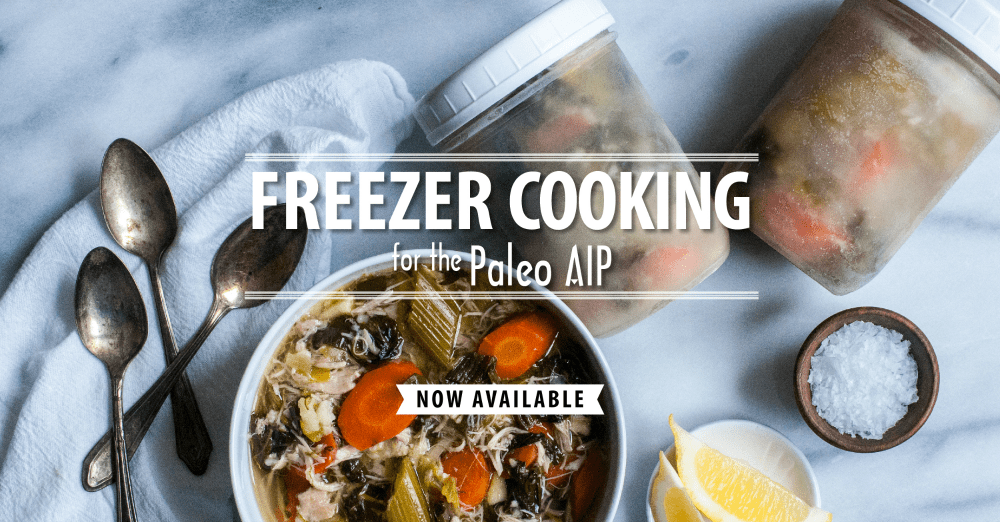 Make AIP Convenient With Freezer Cooking
Anyone who has adopted the Paleo Autoimmune Protocol (AIP) knows that it requires a new way of approaching daily cooking. Packaged convenience foods and takeout meals are rarely an option, but few of us have time in our busy lives to cook from scratch every single meal, every single day. If you plan ahead and take advantage of your less busy days to fill your freezer with pre made meals and components, you will be able to pull together AIP-compliant and tasty meals even when time is short.
But how do you know which dishes freeze well? Or how to reheat them so they still taste good and retain their nutritional quality? This digital resource is here to help!
The 30 contributors to this community project have years of collective experience developing and refining AIP recipes and fitting that into busy daily lives. Our aim is to not only make it easier for you to follow the AIP by utilizing your freezer, but also to make food fun and delicious!
---
WHAT MAKES THIS BOOK SPECIAL?
This ebook is the work of leading AIP bloggers and a professional chef, all of whom have used the AIP to improve their own health and the health of those they love.

OVER 120 RECIPES
For every meal of the day, from breakfast to dinner!

FREEZER FRIENDLY
Detailed freezing and serving directions for every recipe.

DELICIOUS & EASY
Family friendly dishes like casseroles, soups, and even desserts!

100% AIP COMPLIANT
Suitable for the elimination phase and beyond!

COMPLETELY ORIGINAL
None of these recipes have been published in this format anywhere!

PDF FORMAT
View on your tablet, phone, computer, or print your own copy!
All 120+ recipes are 100% compliant with the Paleo Autoimmune Protocol (AIP) as outlined by Sarah Ballantyne, Ph.D. This means that they are…
Gluten free
Grain free
Dairy free
Egg free
Legume free
Nightshade free
Nut and seed free
Refined sugar free
Made from whole, nutrient-dense, unprocessed foods!
AIP freezer cooking recipes included for every meal of the day, with sections devoted to Breakfast, Appetizers & Snacks, Soups & Stews, Casseroles, Main Dishes, Side Dishes, and even Desserts! Click here for a complete list of the categories and recipes.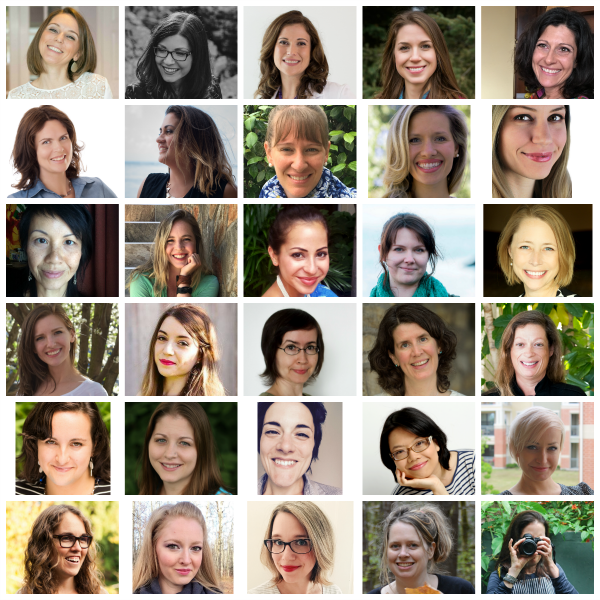 Supports your favorite bloggers
The proceeds of your $18.90 purchase for this e-book go directly to the contributing bloggers. Projects like this help us defray the costs of developing and refining AIP-compliant recipes and publishing them on our blogs. We sincerely appreciate your support.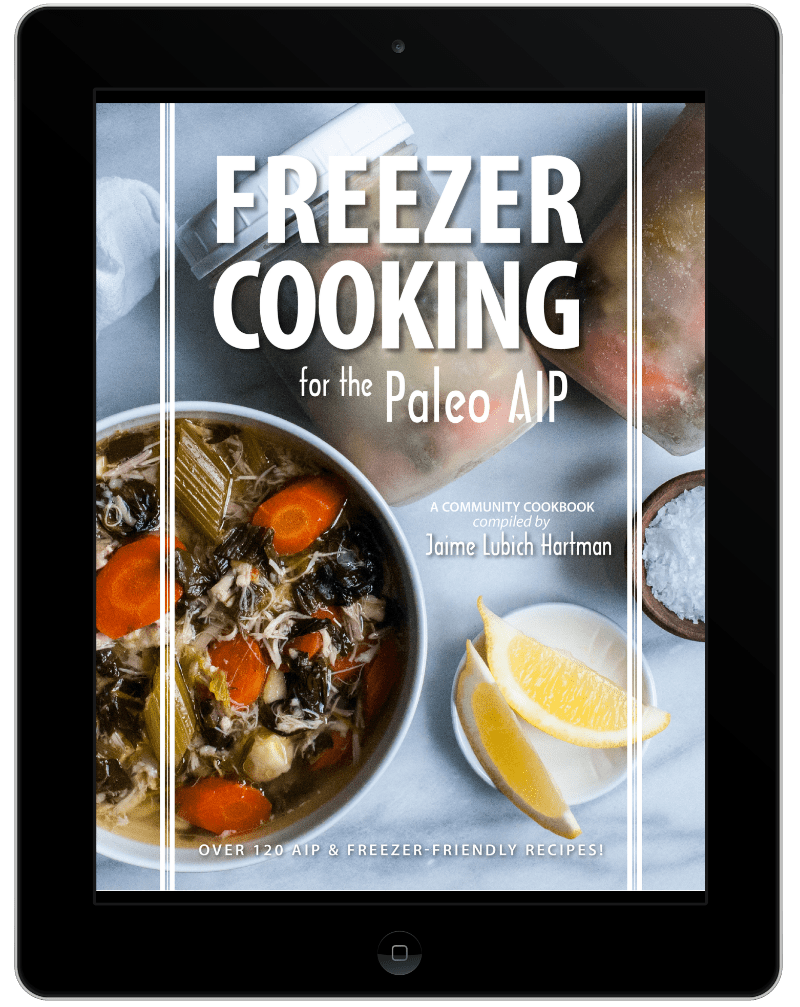 Or, get both community ebooks!