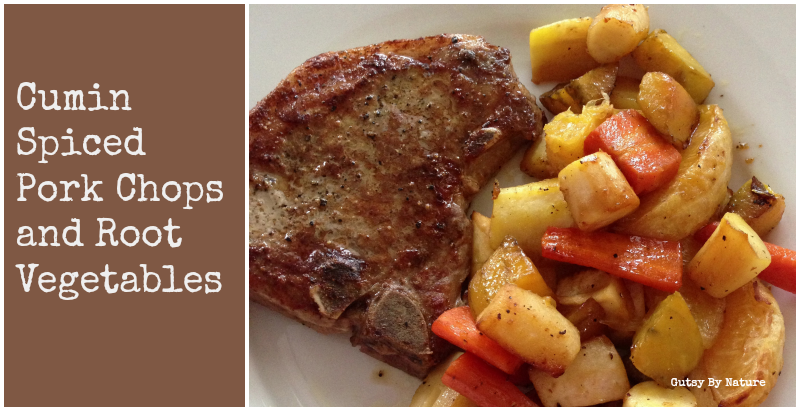 Friends tell me that I am a good cook, but the truth is that I am really just good at following directions.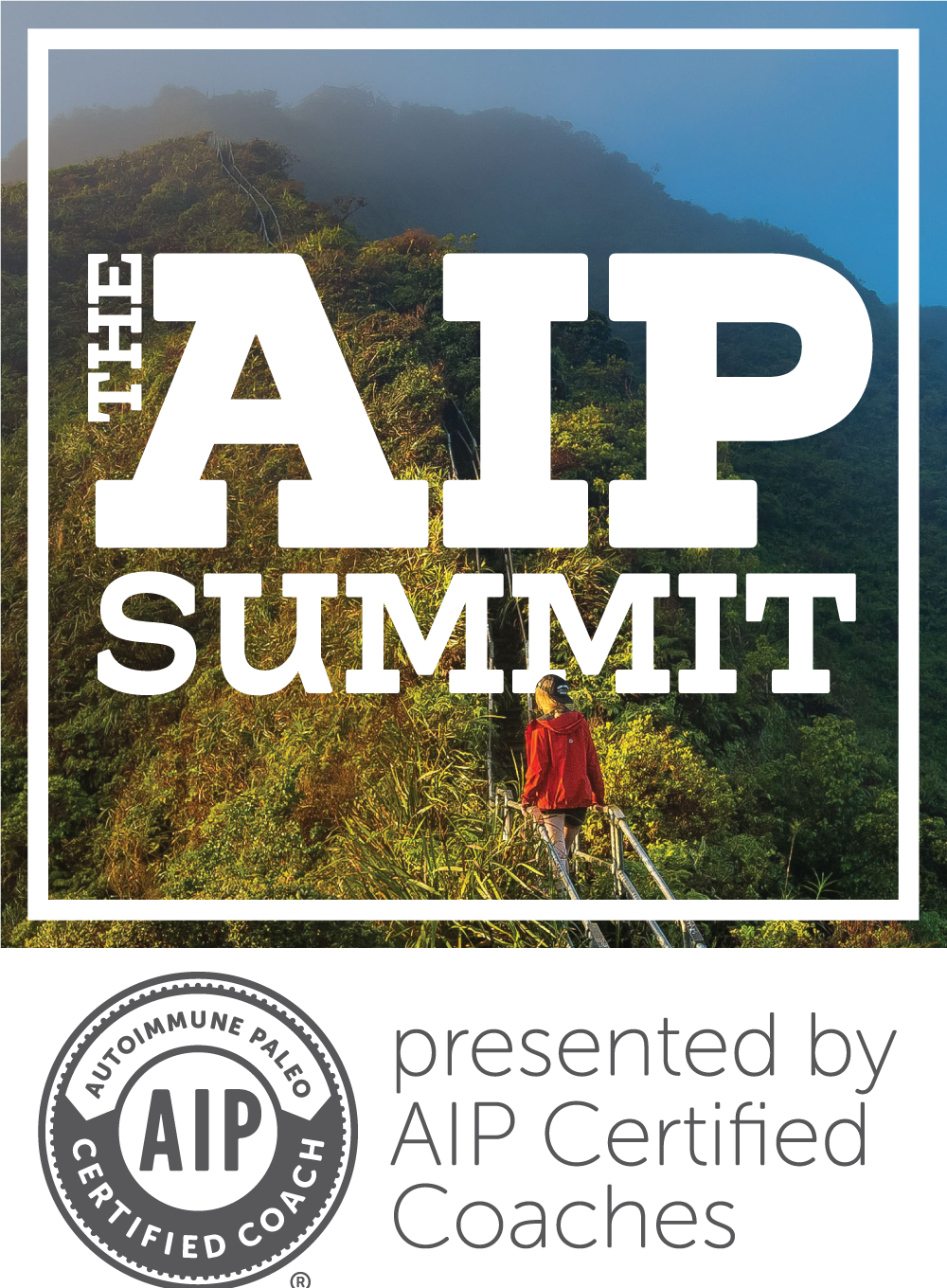 Yes, I am comfortable in the kitchen and I know the basics. But there aren't very many things that I feel confident just whipping up without consulting a recipe. In recent months though I have gotten a bit better at improvising, mainly due to necessity from following a restricted diet. It turns out that restricting my diet has given me back more than I have given up… not only have I gained health and discovered a ton of tasty new foods to eat, but it has been the best thing in the world for me as a cook.  After several successful dishes made that included diet-required modifications, I started to get a bit bolder about playing with flavors and techniques and am much less of a slave to the cookbook.
Of course, that doesn't mean I am no longer a cookbook addict. In fact, quite the opposite… With all the amazing new paleo-themed cookbooks coming out these days, I can barely resist them. I just look at them a little differently now.
Two of these such books are Practical Paleo by Diane Sanfilippo of Balanced Bites and the beautiful new Beyond Bacon by the PaleoParents Stacy Toth and Mathew McCarry, which combined to create the inspiration for this recipe. This month I am loosely following the 30-day digestive health plan in Practical Paleo since I decided to do a trial elimination of nuts and dairy while also going low-FODMAP. I never thought I would be a menu plan kind of person, because I really like eating seasonally and trying new recipes that catch my interest (see above mention of cookbook addiction), but with these additional dietary restrictions I just felt like I was obsessing too much and needed to take a break and let someone else tell me what to eat for a while.
That went just fine until I got to the shopping list for the second week and saw "pork tenderloin." Since my freezer is already packed with delicious pork chops from our spring pork larder order from Polyface Farms, I just couldn't bring myself to buy ordinary pork tenderloins at the market. Instead I decided to use the concepts and ingredient ideas from the Practical Paleo recipe and combine it with the technique for Perfect Pork Chops from Beyond Bacon.
Print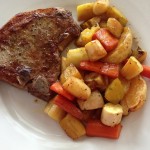 Cumin spiced pork chops with root vegetables
---
Author:

Total Time:

1 hour 5 mins

Yield:

2

1

x
Description
Give your vegetables a 30 minute head start in the oven, then sear pork chops and finish them together.
---
2

parsnips, peeled and chopped

1

large beet, peeled and chopped

2

–

3

medium carrots, peeled and chopped

1

large orange, peeled and segmented

1 tablespoons

lard or coconut oil
sea salt to taste
black pepper to taste

2

pork loins or rib chops, 1/2 inch to 3/4 inch thick

1 teaspoon

ground cumin

1 teaspoon

ground coriander
---
Instructions
Preheat oven to 375 F.
Place the parsnips, beet, carrots, and orange segments in a roasting dish and drizzle with lard or coconut oil and season with salt and pepper to taste.
Roast vegetables for 30 minutes, or until they are softening and just beginning to caramelize around the edges.
Let the vegetables continue to roast and sprinkle both sides of the chops with the cumin, coriander, salt, and pepper.
In a skillet over medium-high heat, sear each side of the chops until the meat is slightly brown and the fat is beginning to caramelize, about 3-4 minutes per side.
Remove the vegetables from the oven and use tongs to transfer the chops onto the bed of vegetables, then return the whole thing to the oven.
Roast the vegetables and chops for 10 minutes or until the centers of the chops reach about 145 F.
Let rest for about 10 minutes before serving.
Notes
You can substitute any root vegetables you would like. If you are following the Specific Carbohydrate Diet, you may want to skip the parsnips. The book lists them as illegal, but the www.breakingtheviciouscycle.info notes that they were included in Dr. Haas's original version of the diet. If you are not following a low-FODMAP diet, you could also include a chopped onion and a couple cloves of fresh garlic with the vegetables and season the chops with some garlic powder.
Prep Time:

15 mins

Cook Time:

50 mins

Category:

Entree

Cuisine:

Spanish
 For more great pork chop recipes
Curious about cumin? Learn all about it here in The Homestead Garden spice series.