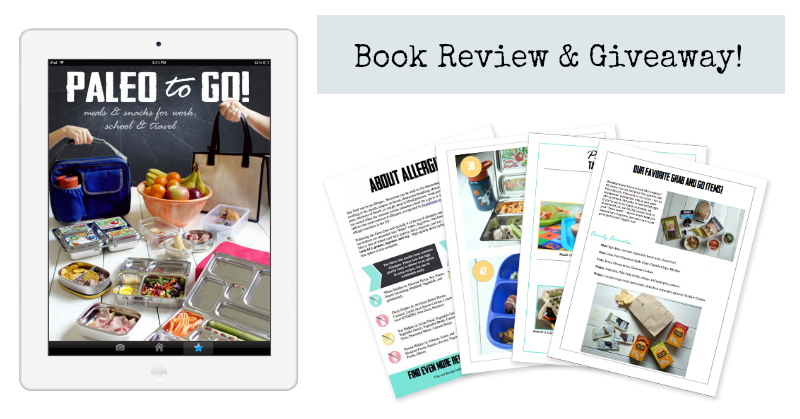 UPDATE: Congratulations Michelle T. – you are the winner! Check your email and confirm your address.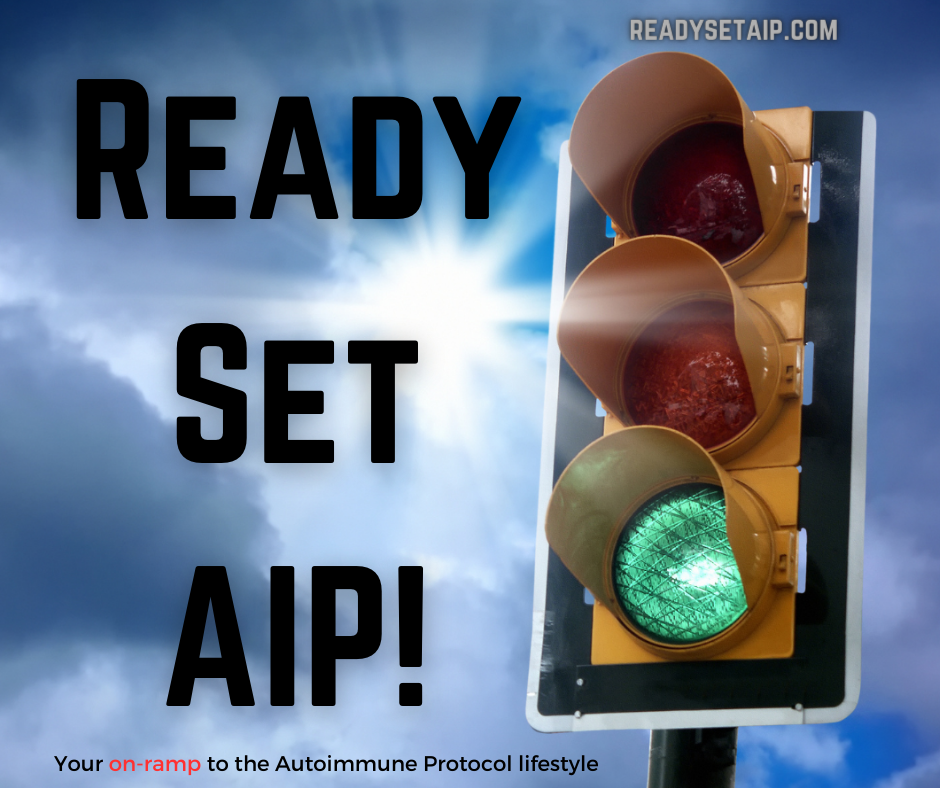 In a perfect "paleo" world, we would cook and eat all of our meals at home, preparing them exclusively from local, organic, ethically sourced whole foods. But I don't live in that world and you probably don't either. I have a full time job in the modern world and frequently find myself grabbing meals in the car, between meetings and on the run, without having the luxury of refrigeration or the ability to reheat food.
How to do paleo in the real world? Paleo to Go is the answer!
That's why I was really excited to get an advance copy of Paleo to Go, the new ebook from Stacy Toth and Matthew McCarry, The Paleo Parents. These guys know what they are doing… Not only does Stacy pack a lunch to eat at work every day, they are also raising three active and busy boys and need to pack nourishing, gluten-free school lunches and snacks for them as well. As those of you with children know, that raises a bunch of additional concerns, including requirements of nut-free classrooms, typical "picky-eater" demands, and issues relating to peer pressure.
Stacy and Matt address all of these and more in this ebook, starting with an overview of food allergies and advice on how to talk to teachers about your child's dietary restrictions. They provide advice for substituting common paleo ingredients that also happen to be common allergens, like almond flour and eggs. They also list their favorite "grab and go" convenience items, and specific tips on packing lunches for both adults and kids that everyone will love.
Paleo to Go is more than a cookbook
Though the book contains over 50 delicious and easy recipes, it is much more than just a cookbook. It is really a guidebook for busy folks who have decided to prioritize healthy eating without sacrificing taste and convenience. I particularly like the way they provide ideas for combining the recipes into balanced meals and snacks and provide tips on realistic containers for both kids and adults. In fact, I've been looking for a decent professional looking lunch bag for a while now and was thrilled that they included the bag Stacy uses and recommends!
Probably the coolest part of the whole book though is that they have made it possible for you to completely recoup your investment by offering exclusive discount coupons from some of the best purveyors of paleo-friendly packaged foods out there, including Caveman Cookies, One Stop Paleo Shop, Epic Bars, Mission: Heirloom, and Abe's Market. Talk about a win-win-win!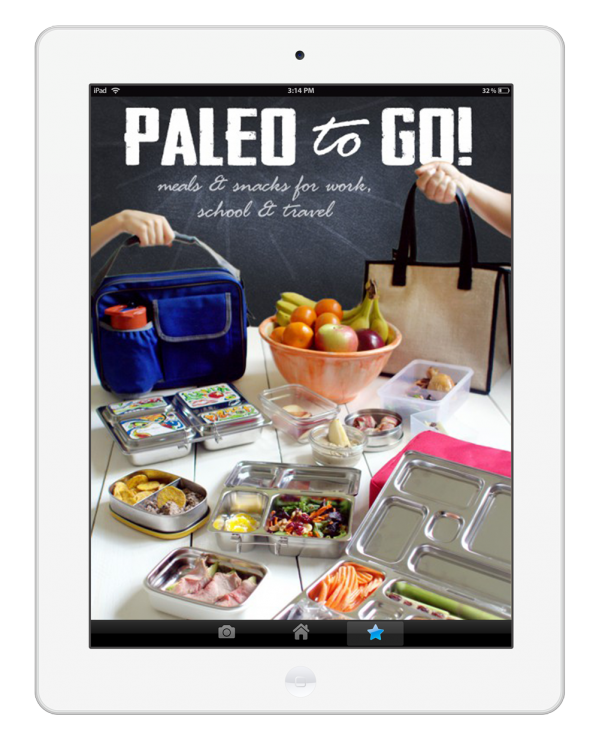 Special note: For a limited time, Stacy and Matt are also offering a bundled discount price if you want to purchase both of their ebooks – Paleo to Go and Three Phase Paleo. Ordinarily that would cost $39.90, but with the bundle they are only $29.93. Click here to learn more.
Win a copy – Enter before midnight EST on Monday, September 15!
Stacy and Matt have generously agreed to give one free copy to one of my readers. Use the Rafflecopter below to enter!
(NOTE: If you don't want to wait to see if you are the winner, go ahead and purchase today and just save your confirmation email. If you are the winner, I will ask you to forward that to me and make arrangements for a full refund.)