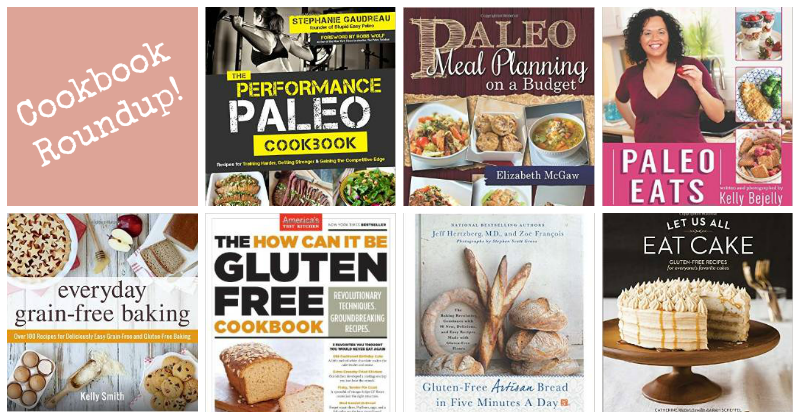 It's no secret that I am a cookbook fanatic and am thrilled at the high quality of paleo and gluten free cookbooks that seem to be coming out every week now. I've been a cookbook connoisseur for a long time (since long before I began modifying my diet) and since my cookbook storage space is rather limited, I have relatively high standards for books I actually purchase and keep. I thought it would be nice to share with you some of my recent additions and for what kind of cook I would recommend or not recommend each of them.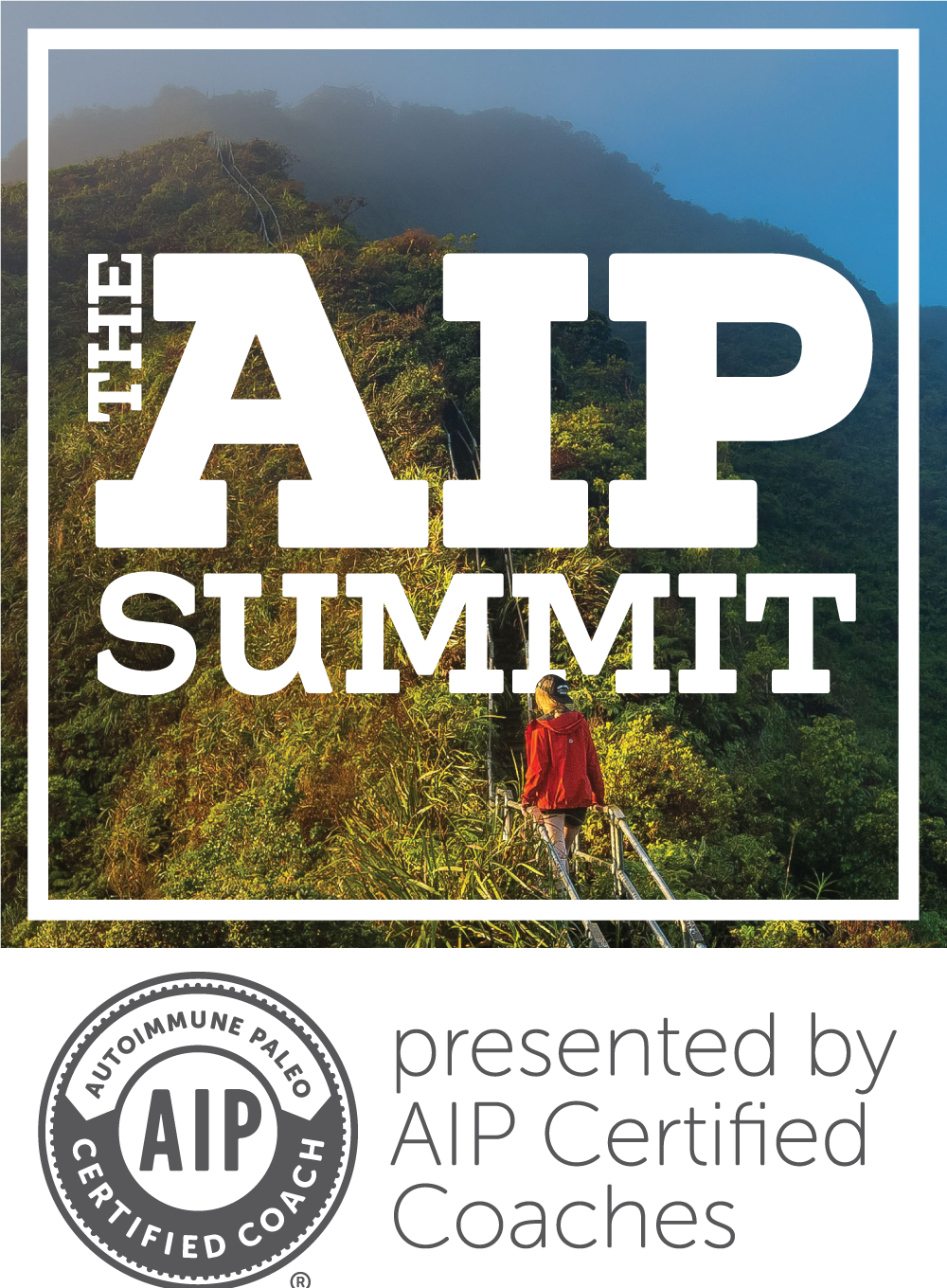 [Please note that I received some of these books as free examination copies from the publishers or authors. As always, the opinions are my own and I will only recommend books I truly love.]
New Paleo Cookbooks
Published by Page Street Publishing, 2015. I'm not the target audience for this cookbook, but I love it anyway. I wrote a detailed review here and shared a recipe for one of the tasty "carb dense sides" that set it apart from so many other paleo cookbooks that lean strongly in the low-carb direction. This book features gorgeous photography, sound advice for both serious athletes and weekend warriors on how to fuel their bodies the natural way, and delicious recipes that don't skimp on flavor.
Recommended for anyone who enjoys eating good food and who cares about their physical performance (and not necessarily as athletes – I think it is very useful for people like me who are recovering from illness as well). Purchase it here.
Published by Front Table Books, 2014. This book is a followup to the bestselling Paleo on a Budget which gave advice on how to stock a kitchen to eat paleo and stay within a limited budget. This book advances that idea by providing the training wheels for meal planning. You get a month's worth of meal plans, including detailed shopping lists and guidance for stretching one meal into the next. I especially like how tips like "make extra taco meet for tomorrow's burrito bowls" are built right into the meal plan. This is the sort of thing an experienced cook learns by experience, but people who are new to cooking from scratch don't necess2arily think of.
Recommended for anyone who wants to eat paleo but doesn't have a lot of money to add to the grocery budget. Purchase it here.
Published by Victory Belt Publishing, 2014. This is the work of the girl behind the popular blog A Girl Worth Saving, so you know it is going to be full of personality and delicious comfort-food recipes! I wrote a detailed review of it and shared a recipe for an AIP-friendly teriyaki sauce last month and have been cooking even more recipes from it since then. The favorite recipes so far have been the toaster pastries and the ginger chicken and I'm looking forward to trying the chicken enchilada casserole and clam chowder soon (both are dairy free and sound delicious!). This book also features a photograph for every recipe and clearly labeled prep and cook times so it is easy to see how much time investment each one will take.
Recommended especially for people who are new to the paleo diet, especially people cooking for a family that isn't ready to give up familiar foods like cereal, bread, and desserts. Purchase it here.
New Grain Free Cookbook
Friends who follow the Specific Carbohydrate Diet (SCD), pay attention! Of the 100 recipes in this book, over 80 of them are SCD legal. There are savory recipes for breads, rolls, biscuits, and crackers and familiar breakfast foods like muffins, pancakes, and waffles, but the really fun stuff is found in the later chapters. Here you will find recipes for pies, cakes, cookies, and brownies and bars. My favorite recipes are the morning glory muffins, the lemon cupcakes, and the coconut flour brownies (which pleased my husband so much he ate about a third of the pan when I left them to cool while I was out running errands!). In addition to the SCD labeling, each recipe is marked if it is dairy free, egg free, or nut free. Unfortunately for people who are following an autoimmune protocol that eliminates all of these, there are very few recipes that are free of all three.
Recommended for people following the SCD protocol and want to bake some familiar treats. Since all of the recipes use either almond flour or coconut flour, they are also lower in carbohydrate content than equivalent conventional or gluten-free recipes that use starchy flours made from rice, potatoes, or tapioca and therefore might be a good resource for people needed to manage their blood sugar levels. Purchase here.
New Gluten Free Cookbooks
In attempt to increase my carbohydrate intake and begin to gain much needed weight after recovering from a prolonged c diff infection, I have cautiously advanced my diet to include non-paleo but gluten-free baked goods from time to time. I prefer to make them myself so that I can control the quality of the ingredients and avoid ingredients like xanthan gum and industrial seed oils that are known digestive irritants and could trigger a flare of Crohn's disease. Here are a few cookbooks I've recently acquired and would recommend to others looking to include some "safe" grains but wanting to stay gluten free.
Published by Thomas Dunne Books, 2014. Just a couple months before I ditched grains from my diet in an effort to manage Crohn's disease, I had discovered the original book these authors, Artisan Bread in Five Minutes a Day. I loved the simple technique and the delicious results, so I was really excited to see that they had released a new gluten-free version! The principle behind "five minutes a day" bread is that you pre-make the dough and let it rise for 2 hours, then store it in the refrigerator and break off just the amount you want for the day, shape, and bake. Of course, while you only need to be actively involved for a few minutes, you do need to plan ahead because you need to let the shaped loaf rise for 20-40 minutes, preheat the oven, and of course bake the bread. But the result is far more delicious than any store bought gluten-free bread I've ever tried and not very difficult.
Recommended for anyone who needs or wants to eat gluten-free and misses crusty "artisan" bread. All of the recipes are based on one of two gluten-free flour mixtures. The all-purpose flour is mixed from white rice flour, sorghum flour, tapioca starch, potato starch, and either xanthan gum or ground psyllium husk (I use the psyllium husk). The other is a whole grain flour that I haven't tried yet and is mixed from brown rice flour, teff flour, sorghum flour, oat flour, and xanthan gum or ground psyllium husk. Purchase here.
Published by America's Test Kitchen, 2014. Once I decided to start cautiously expanding my diet to include some gluten-free grains, this was the book I first turned to in order to learn how to bake with these new-to-me flours. Much more than just a recipe book, the front matter goes into great detail on the science of gluten, evaluation of commercial flour blends and other gluten-free items, making ingredient substitutions, and much more. Recipes are extensively tested and include pretty much every baked good you can think of (bread, cookies, pies, etc.). They also have a section on gluten-free pasta and another on savory dishes that feature grains like rice, millet, quinoa, buckwheat, and oat berries. I have made the chocolate chip cookies a couple times and served them to people who had no idea they were gluten free. The dinner rolls were not quite as successful, but I think that may have been my impatience at not letting them rise long enough.
Recommended for those looking for an all encompassing gluten-free cookbook, especially if you like learning why a particular technique works. The recipes use the test kitchen's own gluten-free flour blend which is mixed from white rice flour, brown rice flour, potato starch, tapioca starch, and nonfat milk powder (which can be omitted if dairy is not part of your diet). Most recipes include xanthan gum, but directions are given for substituting ground psyllium husks.  Purchase here.
Published by Ten Speed Press, 2014. I love this book, but for totally different reasons than the books I listed above. Those are practical books that I use all the time. This one is aspirational, one I imagine myself using to make fancy decorated layer cakes, but realize that is more fantasy than reality! That said, the recipes I have tried are delicious and therefore I will keep it on my shelf. The author was a pastry chef before health concerns lead her to give up gluten, which means that she knows how to make delicious cakes and that she understands the need for gluten-free versions of them. The first chapter features more rustic breakfast, snack and coffee cakes (those are the ones I've tried so far) and then follow six chapters of layer cakes, cupcakes, plated slices, decorated special-occasion cakes, and a huge collection of frostings, fillings, and glazes – many of which are dairy free but still loaded with sugar, so we are pretty far from our paleo template here.
Recommended for people who want a decadent gluten-free treat for a special occasion. The recipes are based on a gluten-free flour blend of white rice flour, tapioca starch, and potato starch and most use xanthan gum, which is something I generally avoid. Directions are given for substituting eggs and dairy and very few of the recipes use nuts, so most allergies are covered. (I received a copy of this book from Blogging for Books) Purchase here.