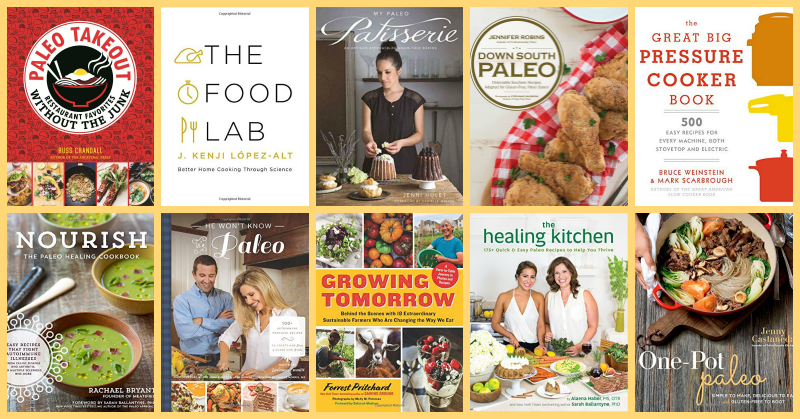 The days of the "paleo diet" being all about quick weight loss are long over and this collection of my favorite paleo cookbooks for 2015 reflect that! Today, people all over the world have discovered that eating more nutrient dense real foods while limiting the amount of inflammatory and processed foods makes them healthier, helps them perform better, is better for the environment, and just tastes darn good. As I did last year, I have been keeping notes all year long as new cookbooks have been released and am now sharing with you my 10 favorites. This is by no means a comprehensive list and I am not going to try to rank them, but am instead presenting them in the chronological order in which they hit the market.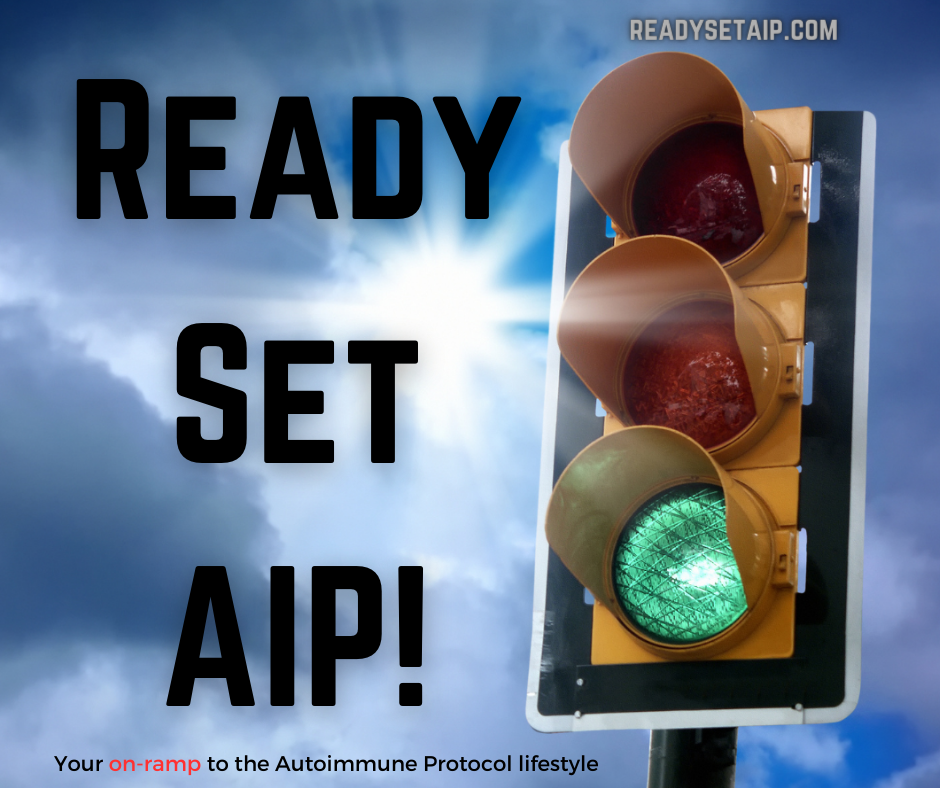 UPDATE: The giveaway is closed. Congratulations to our winner, Veronica, who chose The Healing Kitchen!What's new this year is that I want to share the bounty with my readers! I am giving away a book from this list of your choice, plus a $25 Amazon gift certificate for you to get any other books, ingredients, or kitchen gadgets you need to get 2016 off to a delicious and healthy start.
To enter, you must do the following before the end of the year (midnight EST December 31, 2015):
Click on the link Amazon link below to view the cookbook(s) that sound most appealing to you. Check out the description, the reviews, and the look inside feature (if available).
Then, come back here and write a comment on this post telling me which book you want to win and WHY!
Verify your entry using the Rafflecopter widget. This is important because I will be using the Rafflecopter "random number generator" feature to select the winner.
OPTIONAL – Verifying your comment will unlock additional opportunities to enter.
Note to my international friends… I love these books so much that I'm willing to ship to anywhere in the world, so this giveaway is open to EVERYONE, regardless of location.
Be sure to watch your email on New Year's Day for the announcement of the winner, who will get the book they picked plus the Amazon gift certificate!
Now, on to the books…
Best Paleo Cookbooks of 2015
OK, this one isn't a "paleo" cookbook but it had to go on my favorite list for 2015 because this was the year that I really fell in love with the Instant Pot, an electric multi-function cooker that works as a pressure cooker, slow cooker, and more. I received a free copy of this book from Blogging for Books, but would have gladly paid for it myself, and have in fact sent it as a gift to several other new Instant Pot devotees! Every one of the recipes I have tried in this book have turned out great and the principles I have learned are allowing me to create my own pressure cooker recipes. Obviously, not all of the recipes are paleo-friendly but I guarantee you will still find plenty to cook even if you ignore the chapters on legumes and grains.
Bre'anna specializes in comfort foods that everyone will enjoy eating, whether they follow a paleo diet or the paleo autoimmune protocol (AIP) or neither! The name of her cookbook and blog of the same name comes from the story that she was able to feed her husband paleo foods for a full 6 months without him catching on. This is a comprehensive cookbook with a recipe for pretty much any condiment, treat, or dish you might be missing when you go on AIP. That's impressive work because not only does AIP follow standard paleo guidelines of eschewing grains, dairy, legumes, and refined sugar, it also puts nuts, seeds, eggs, and nightshade vegetables (potatoes, tomatoes, peppers, eggplants, etc.) off limits until one has healed enough to begin reintroductions.
I've been a fan of Rachael's cleverly named blog, Meatified, for a long time, so I knew that this cookbook would be packed with deliciousness and gorgeous photography and it has not disappointed. Every single one of the over 120 recipes are free of eggs, nuts, seeds, nightshades, and seed spices but they do not skimp on taste in the least. Rachael has a knack for capturing the essence of old favorites while reinventing them into dishes that are even better than their inspiration. Example #1 comes from the "Bring on Breakfast!" section of the book in the form of Sausage Gravy "Benedict" in Portobello Mushroom Caps, a play on eggs Benedict and gravy and biscuits. Recipes range from traditional comfort foods like Chicken Fried Steak to more exotic flavors like a Hot & Sour Soup with Shrimp Dumplings and Seaweed. Quite simply, this is just good food!
I drool over this cookbook even more than I cook from it, because the photography is incredible! If you have ambitions of making delicious grain free desserts, then you need this book from Jeni Hulet, who blogs as The Urban Poser. This book is unlike any other paleo or dessert cookbook though because instead of just presenting recipes, it presents templates and countless ways to create something new and personalized, hence the name "my" in the title! Each section introduces and adapts the fundamental elements and techniques of traditional patisserie baking for the grain-free baker, drawing upon Jeni's two decades of experience in traditional and modern patisserie-baking.
This book features the international flavors Jenny has become known for via her popular blog Paleo Foodie Kitchen but has streamlined all of them so that you can make them in a single cooking vessel. Jenny is highly influenced by the cooking style of her Filipino heritage, which is truly a melting pot of flavors from Spanish, American, and Asian cultures. She's also an avid world traveler and you see evidence of that all over this cookbook. But you don't need any special cooking skills to make any of these dishes, so it would also be a great gift for people who are new to cooking from scratch in general. The flavors and dishes have such universal appeal, so this would also be a great cookbook for people who are not necessarily interesting in totally "going paleo" or for inspiration when it comes to making dishes to serve mixed groups, such as a non-paleo potluck or family gathering.
After having the opportunity to be part of the early recipe testing for this book, I knew that Russ Crandall – also known as The Domestic Man – was working on something incredible. The finished product did not disappoint! It includes over 200 paleo-friendly recipes that recreate all your favorite takeout dishes and some you probably don't even know yet are your favorites. The book is divided into four major sections and dishes run the gamut of Chinese, Japanese, Korean, Thai, Vietnamese, Indian, Filipino, American, Italian, Mexican, and Greek. While not quite as convenient as picking up the phone, if you choose one of the "fridge to face in 30 minutes" dishes or reheat one of the "make-ahead deliciousness" dishes  you could batch cook and stash in your freezer, you will likely be chowing down in less time than the whole takeout process. And it will be a heck of a lot healthier and in my opinion, more delicious too!
Jennifer, who blogs at predominantly paleo, is a fourth-generation Texan and her debut print book features more than 100 recipes for comforting family favorites from south of the Mason-Dixon line, including soul food, Tex-Mex, Cajun and creole, and Gulf seafood-inspired dishes – all of them free of grains, dairy, soy, refined sugar, and other junky ingredients. The book is also infused with Jennifer's charm and wit, evidenced by the cheeky chapter titles such as "When the Rooster Crows" for breakfast dishes, "Roughage" for salads, and "Wet Your Whistle" for cold and hot beverages. Every single recipe in this book is gluten free, grain free, dairy free, and soy free and  additional allergen information is provided in the headnotes to each recipe, so if you have sensitivities or allergies to nuts, eggs, or nightshades (or all three), you will be able to easily see which recipes will work for you.
Even though I didn't particularly love science when I was a student, I find the science behind cooking absolutely fascinating, and since I've started blogging and developing my own recipes, I have found it extremely helpful to understand more about the whys behind what works and what doesn't. This book is another that isn't strictly paleo and there are sections that I mostly ignore, but still recommend it to anyone who shares my food nerd-dom. The massive book delves into the interactions between heat, energy, and molecules that create great food, and shows that often methods based on conventional wisdom actually don't work that well. If you like photographs you'll love this book as it has over 1,000 full-color images!
This is another book that doesn't technically fit the list because not only is it not-strictly-paleo but it isn't just a cookbook either. Rather, it is the story of 18 farmers across the country who are growing sustainable food for their local communities, as told by fellow organic farmer Forrest Pritchard and photographed by Molly McPeterson. Between the two of them, the prose and the photographs truly pay homage to these heroes of food grown the way it should be. The 50 recipes are just the (very delicious) icing on the cake!
This new AIP-friendly book doesn't release until December 15 but I was fortunate to get an advance review copy. Every recipe I tried was delicious and I suspect will become a part of my regular rotation, and I have many more bookmarked to try in the coming weeks and months. These recipes definitely pass the "taste" test, which is my number one criteria for a cookbook to stay in my collection (as much as I love them, space is limited!). The recipes also pass the "easy" test, which is why I'm not only excited to have this book for myself, but why I'm happily recommending it to all my readers, whether you are a kitchen newbie or an experienced cook. One of my favorite features of the recipes is that all of them include tips for storage and when relevant, reheating as well. This is awesome, especially since eating paleo means giving up convenience foods and batch cooking and relying on leftovers helps fill that void for busy people.
Enter to win!