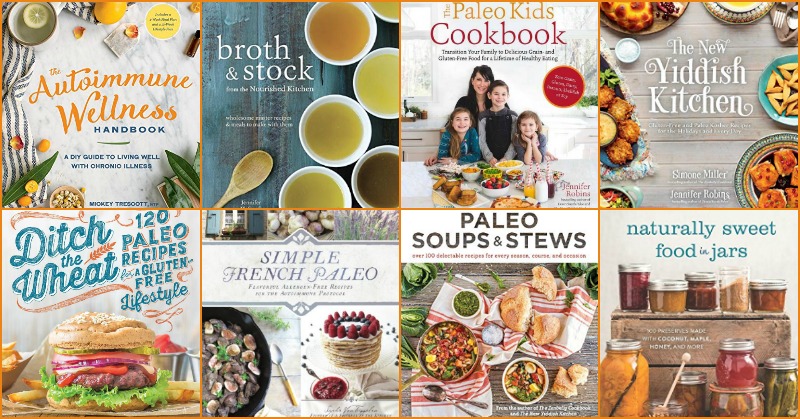 2016 is almost over, which means it is time to unveil my top 10 list of favorite paleo cookbooks of the year! It's no secret that I'm a cookbook addict. I have even been known to take them to bed with me… yes, I read them like novels. If I'm truly honest with myself, I might even admit that I use the existence of this blog and my readership as an excuse to enable my addiction. "I must purchase that book," I tell myself, "my readers will want to know if it is a good one or not!"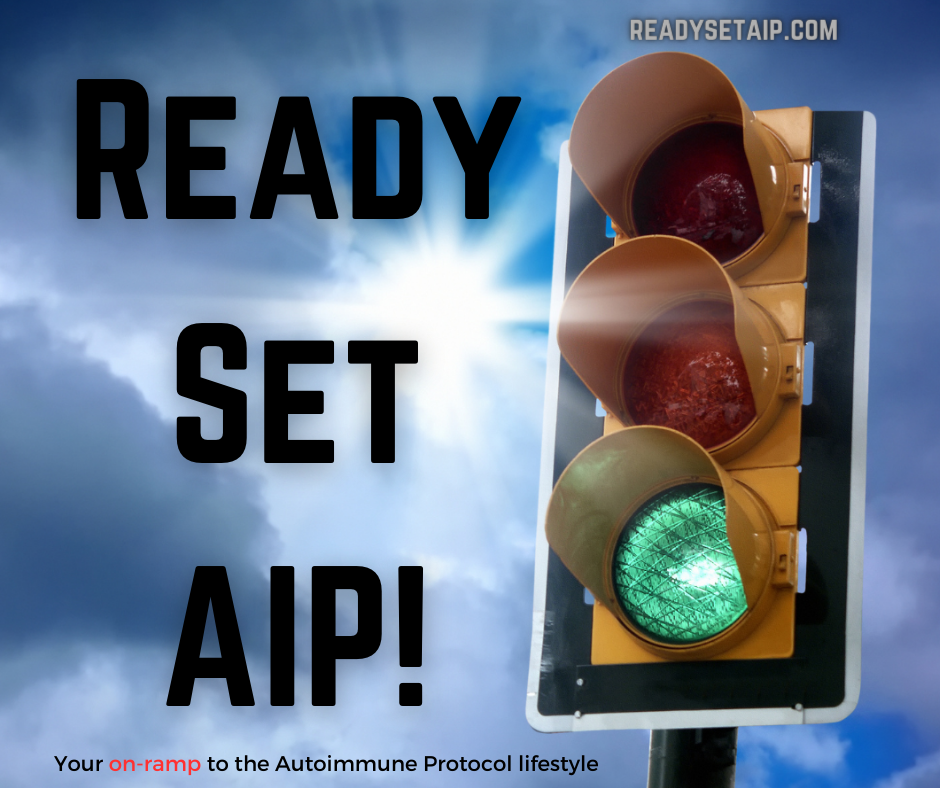 UPDATE 1/1/2017: The giveaway has now ended. Congratulations to Courtney W.! Be sure to check your email and reply so that I can send you your prize!
To celebrate the giving season and to thank you for another year of continued support (and enablement of my habit), I am giving one lucky reader a book from this list (your choice), plus a $25 Amazon gift certificate for you to get any other books, ingredients, or kitchen gadgets you need to get 2016 off to a delicious and healthy start.
To enter, you must do the following before the end of the year (midnight EST December 31, 2016):
Click on the title or the Amazon link below to view the cookbook(s) that sound most appealing to you. Check out the description, the reviews, and the look inside feature (if available).
Then, come back here and write a comment on this post telling me which book you want to win and WHY!
Verify your entry using the Rafflecopter widget. This is important because I will be using the Rafflecopter "random number generator" feature to select the winner.
OPTIONAL – Verifying your comment will unlock additional opportunities to enter.
NOTE: If selected as the winner, you will need to provide a US shipping address to receive the physical cookbook and a valid email address to get the Amazon gift certificate. If you do not have a US shipping address or prefer a digital book, you can opt to receive the Kindle or ebook version instead.
The winner will be notified on New Year's Day via email and announced on this post.
Now, on to the list… my 10 favorites, in chronological order by release date.
Best Cookbooks for the Paleo Lifestyle 2016
This first book doesn't exactly fit on this list because it is not actually a cookbook and it was published at the end of 2015, but I wanted to include it anyway because it is the book that I have recommended most often over the course of 2016 when I meet people who are looking to adopt a dietary approach to managing autoimmune conditions like Crohn's disease. It is a concise guide, written in an easy and comforting style, and yet it covers everything you need to know about the protocol that has helped me so much. It includes grocery lists, meal planning tips, and advice for traveling and eating out at restaurants, navigating holiday traditions, getting support from family and friends and more. Eileen also includes guidance for the food reintroduction process, which you start once you've seen a clear improvement in your autoimmune symptoms, and troubleshooting tips if you aren't seeing the improvement you seek.
Ditch the Wheat by Carol Lovett (Victory Belt, February 2016)
Each of the 120 gluten-free recipes in this book has a beautiful photo and an engaging and purposeful graphic design, including a graphical indicator on the recipe page as to whether or not the dish is egg, dairy, and/or nut free, so it is easy for people with sensitivities to these common allergens to filter out the recipes that will work for them.The recipes themselves are tasty and very easy to prepare. You can find all the ingredients in your regular grocery store and even kitchen beginners will find the recipes straightforward and Carol's directions easy to follow.
Jewish or not, if you are looking for paleo-friendly replacements for some of your favorite classic dishes like matzo balls, bagels, brisket, latkes, and much more, you will love this cookbook! A lovely touch is the inclusion of photos of Jennifer's and Simone's own bubbes and "Bubbe's cooking tips" for each recipe. My personal favorite is this "tip" for the salmon gefilte fish recipe: "What, it's too much work for you? In my day, the recipe started with 'catch a fish,' so quit your kvetching!"
This book is an intersection of two passions of mine – home preserving and eating a whole foods diet. I have followed Marisa's blog since I first decided to turn an over abundance of strawberries into something I could give to family and friends five years ago and got hooked on jam making. But the mountains of refined white sugar most recipes required always gave me pause, so I was really excited to see that her third book focused on using natural sweeteners like honey, maple syrup, and more.
I am a big fan of the Nourished Kitchen blog and new I would love this latest book, which focuses specifically on making broth and stock and recipes that use these ancestral and nutrient dense foods. Not every recipe is strictly "paleo," but everyone will appreciate the creativity and flavor and find something here to inspire them.
This book wins the prize for most beautiful of the year! All of the mouth watering French recipes are completely compliant with the elimination phase of the paleo autoimmune protocol (AIP) and everything is easy enough for every day but also fancy enough to impress everyone you feed, even those who don't follow a restrictive diet.
I don't know how Jennifer does it, but this super mom released two books this year and has a third one coming out in early 2017. Though they are all awesome, this is probably her very best work. The book has 100 grain and dairy free recipes that were clearly created by someone who knows what kids like and who understands how busy most moms and dads are today. Nothing requires hours of preparation or has huge and complicated ingredient lists. 
Now that the weather has turned cold, this book is becoming one of my favorites. Simone's background as a chef really takes this book up a level and you get recipes for both comforting and recognizable bowls and more exotic flavors as well. The 105 recipes also include some for breads and noodles, all of which are still completely grain free.
Mickey and Angie have been my heroes since I began this journey, and I'm happy that I now can also count them as personal friends. However, I swear it is not just my bias speaking when I say this book is an absolute treasure that everyone with an autoimmune condition needs to have! It is part cookbook, but it goes far beyond diet and introduces a complementary solution that focuses on seven key steps to recovery: inform, collaborate, nourish, rest, breathe, move, and connect.
Speaking of heroes, Mel Joulwan is a hero to many in the home cooking and real food movements. Her first two books were bestsellers that inspired thousands during the peak years of the "paleo diet" trend and gave them practical tips and recipes for integrating scratch-cooking into busy lives. Her third book advances that mission and is organized around complete meals that you can get on the table in 45 minutes or less.
Enter the giveaway!
Remember, to enter you need to do TWO things…
Comment on this post. Tell me which book you want to win and why. For your entry to be accepted, your WHY must be specific. Click on the link and check out the Amazon reviews or the "look inside" feature if available to find out more about the book.
Verify your entry using the Rafflecopter widget below. This is important because I will be using it's random selection feature. You will also unlock additional opportunities to enter.