Paleo autoimmune protocol (AIP) meals should be comprised of 2/3 to 3/4 vegetables… easy enough to do when the garden is overflowing in the summer, but what about the cool months? Thankfully the vast majority of fall and winter vegetables are AIP-compliant and there is a huge variety to choose from, so you never have to get bored. And yet, I find myself repeating the same basic dishe over and over. I wanted to expand my repertoire this year, so I turned to my AIP blogger friends and compiled a huge list of AIP vegetable recipes, specifically featuring the stars of the season. I did this initially for my own benefit, and then realized I should share it with you as well.
Enjoy!
AIP recipes that feature a combination of fall/winter vegetables
Celeriac and Leek Soup – Autoimmune-Paleo
Easy Roasted Fall Vegetables (Brussels sprouts, squash, sweet potatoes) – Unbound Wellness
Ginger Fried Cabbage and Carrots – Eat, Heal, Thrive
Rainbow Roasted Root Vegetables (beets, turnips, carrots, parsnips) – Autoimmune-Paleo
Roasted Beets, Brussels Sprouts and Carrots – Gutsy By Nature
Raw Beet & Carrot Salad – Don't Eat the Spatula
Roasted Beets and Carrots with Grapefruit Glaze – Phoenix Helix
Roasted Butternut Squash and Sweet Potato with Pancetta, Garlic and Sage – Comfort Bites
Rustic Root Vegetable Mash (carrots, parsnips) – Eat, Heal, Thrive
AIP recipes featuring a single vegetable
Beets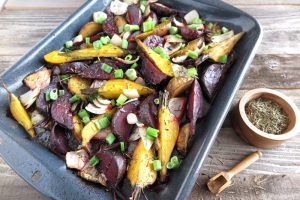 Dill Beet Salad – Lichen Paleo, Loving AIP
Pink Root Mash – Healing Family Eats
Oven Roasted Beets with Herbes de Provence – A Squirrel in the Kitchen
Roasted Beet with Beet Greens and Grapefruit Salad – Gutsy By Nature
Broccoli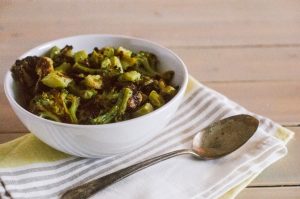 Braised Broccoli – Joanna Frankham Coaching
Burnt Broccoli – Don't Eat the Spatula
Creamy Broccoli Soup – It's Me, Charlotte!
Pineapple Green Rice – Enjoying This Journey
Moroccan Inspired Broccoli Salad – Autoimmune-Paleo
Roasted Broccoli – Sweet Treats
Brussels Sprouts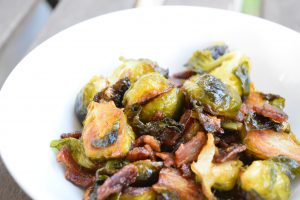 Braised Apple-Plantain Brussels Sprouts – Don't Eat the Spatula
Brussels Sprouts Gratin – Fresh Tart
Lard Glazed Brussels Sprouts – AYCE to Better Health
Maple Cranberry Brussels Sprouts – Autoimmune-Paleo
Roasted Brussels Sprouts with Maple and Bacon – from The Healing Kitchen cookbook
Sauteed Brussels Sprouts – Don't Eat the Spatula
Cabbage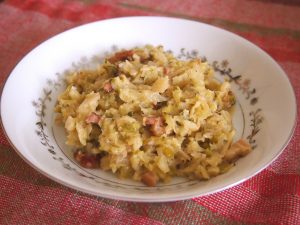 Crockpot Braised Cabbage – The Bacon Mum
Grandma's Russian Sauerkraut – AYCE to Better Health
Oven Roasted Red Cabbage – Unbound Wellness
Savoy Cabbage with Cream Sauce – Provincial Paleo
Carrots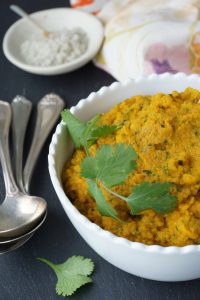 Carrot, Daikon Mint Risotto – Don't Eat the Spatula
Cilantro Carrot Mash – Healing Family Eats
Confetti Carrot Salad – Enjoying This Journey
Garlic and Herb Carrot Fries – Comfort Bites
Oven Roasted Rainbow Carrots with Orange Glaze – A Squirrel in the Kitchen
Roasted Carrot and Thyme Mash – Joanna Frankham Coaching
Cauliflower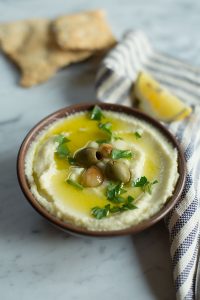 4 Flavors of Cauli-Rice – Phoenix Helix
Ginger Turmeric Cauliflower – Enjoying This Journey
Kale and Preserved Lemon "Couscous" Cauliflower Rice – Joanna Frankham Coaching
Mashed Cauliflower – The Paleo Mom
Roasted Garlic Cauliflower Hummus – Autoimmune-Paleo
Shake and Bake Moroccan Cauliflower Bites – Eat, Heal, Thrive
Celeriac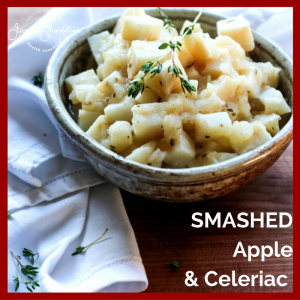 Beet and Celeriac Risotto with Horseradish Sour Cream – Healing Family Eats
Crushed Roots with Herbs – Healing Family Eats
Smashed Apple and Celeriac – Joanna Frankham Coaching
Leeks
Easy Rustic Leek Gratin with Coconut Milk – A Squirrel in the Kitchen
Lazy Braised Leeks with Lemon – Meatified
Potato-Less Potato and Leek Soup – The Paleo Mom
Parnsips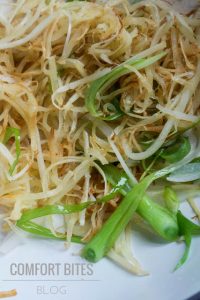 Crispy Fried Parsnip Noodles – Comfort Bites
Jerusalem Artichoke and Parsnip Soup – Joanna Frankham Coaching
Parsnip, Carrot & Collard Green Ribbons – Don't Eat the Spatula
Rutabaga and Turnips
Colcannon – Healing Family Eats
Glazed Rutabaga – Eat, Heal, Thrive
Lavender Roasted Turnips and Apples – Autoimmune-Paleo
Sweet Potatoes
Caramelized Fennel & Sweet Potato Saute – Don't Eat the Spatula
Hasselback Sweet Potatoes – from The Performance Paleo Cookbook
Silky Sweet Potato Puree – Grazed and Enthused
Sweet Potato, Apple, and Pancetta Hash – Gutsy By Nature
Sweet Potato Bacon Tots – from The Paleo Kids Cookbook
Sweet Potato Casserole with Tigernuts – Sweet Treats
Sweet Potato Poi – The Domestic Man
Winter Squash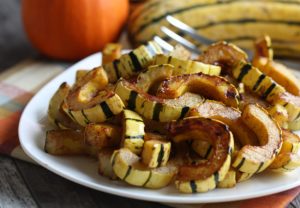 Apple Butternut Curry Soup – Enjoying This Journey
Delicata Squash Anna – Healing Family Eats
Fall Harvest Salad with Balsamic-Orange Glaze – A Squirrel in the Kitchen
Instant Pot Spaghetti Squash with Duck Fat Apple Juice Glaze – Phoenix Helix
Kabocha Tots – Don't Eat the Spatula
Maple Glazed Delicata Squash – Eat, Heal, Thrive
Rosemary and Shallot Roasted Butternut Squash – from The Alternative Autoimmune Cookbook