As I write this, the final hours of 2016 are winding down and we are all looking ahead to 2017. It has been an interesting and eventful year, to say the least! I will leave the retrospectives about politics and pop culture to others, and just reflect on my own life and on the virtual community of support I have found by sharing my story of healing through this blog.
I started 2016 in physical agony. Though my digestive symptoms were not too bad, I had non-healing tendonitis in my ankles and muscle/joint pain throughout my body. In February, I saw a holistic MD who uncovered both a severe vitamin D deficiency and possible Lyme disease and started treatment for both. By July, my vitamin D levels had come to near normal, the tendonitis healed, and I was virtually pain free. As the cloud caused by those symptoms started to lift, my other symptoms became much more obvious and troublesome, including the stomach aches that were happening nearly daily and my increasing need for iron infusions to keep anemia in check. With frequent business travel, I had allowed my food standards to slip quite a bit and had strayed quite a long way from the nutrient dense healing diet that had served me so well in the past.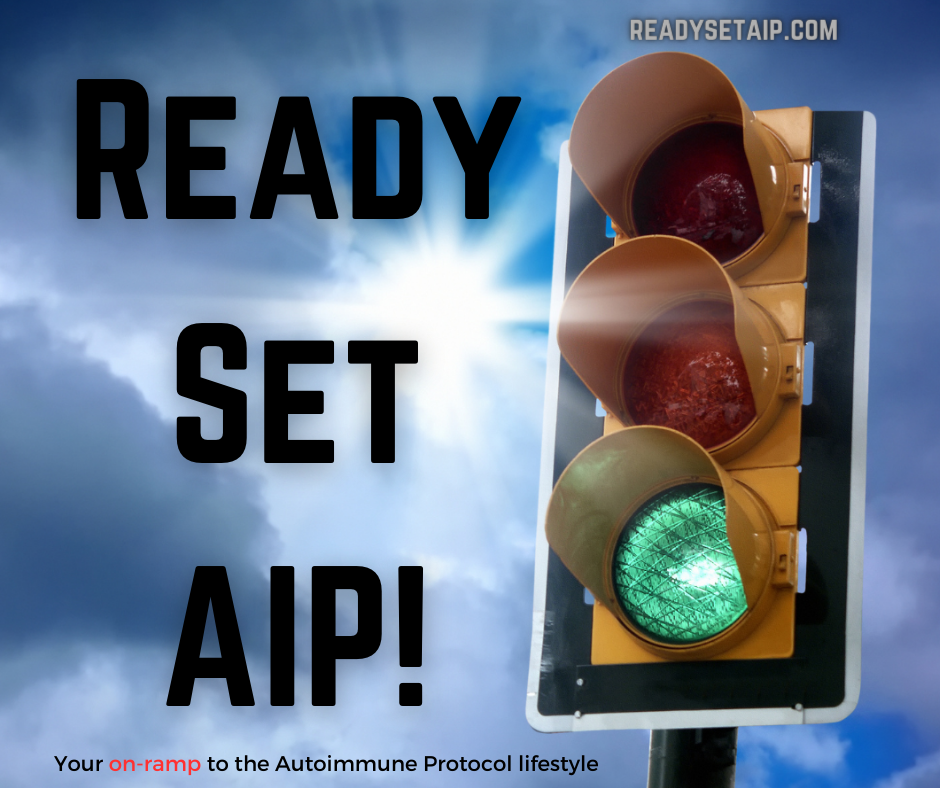 So in September I decided to embark on a dietary "reset." Thanks to the the paleo autoimmune protocol (AIP) elimination diet and some other changes in my treatment regimen, I managed to turn the anemia around, stopped having stomach aches, and have discovered boundless energy and a much improved mental state! And today I am happy to report that I am again (much more slowly and cautiously than last time) testing and reintroducing foods.
All of this goes to show that wellness when you have an autoimmune disease like Crohn's is not a destination or even a linear path. There are ups and there are downs, but with a positive attitude and a determination not to ever settle for anything less than feeling great, it is very much possible to live well!
Exciting things are in store for me in 2017 and I am looking forward to sharing them all with you as they happen. In the meantime, let's take one last look back at 2016…
My most read new blog post in 2016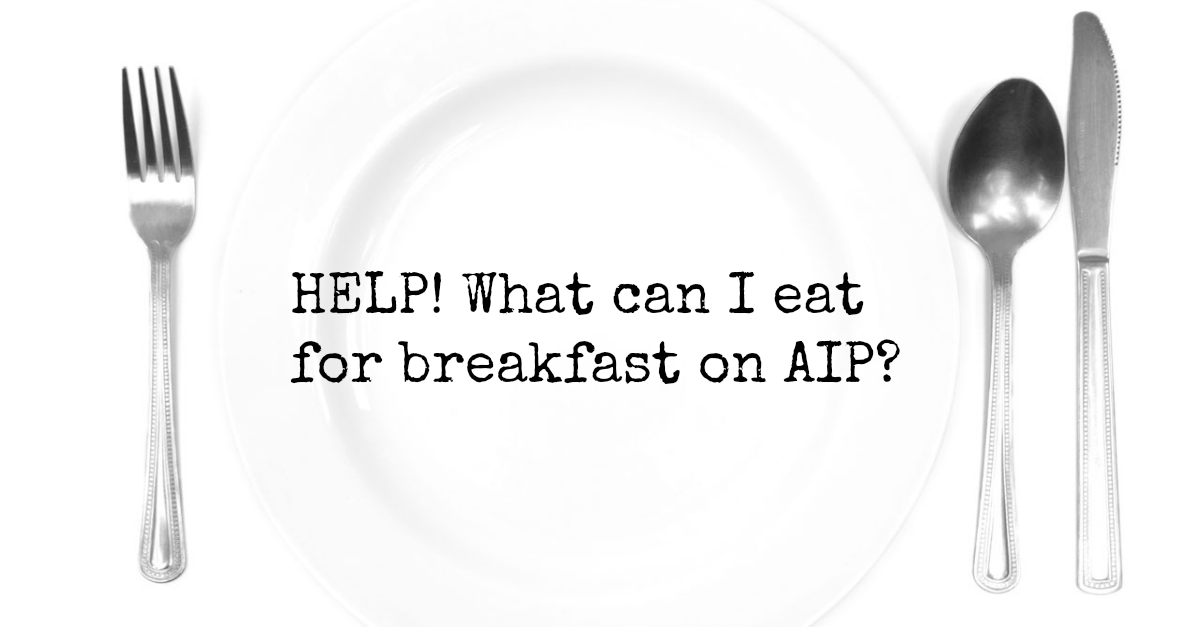 This is one of the most common questions I hear from blog readers and others following a protocol that eliminates grains, nuts, dairy, and eggs! I compiled this post with the help of some of my blogger friends and came up with six different ways to eat well in the morning and links to 20 delicious recipes.
My most read post from the archives in 2016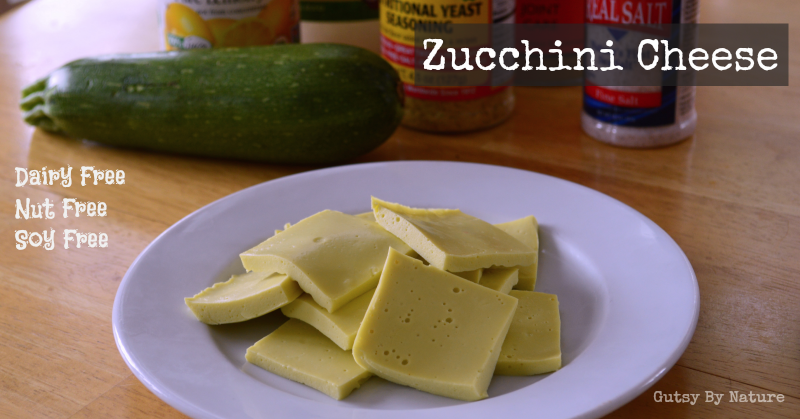 I wrote this post back in 2014 and it remains a favorite of many two years later. As a recovering cheese addict myself, I completely understand! Now I am working on other variations… watch the blog for details soon!
My favorite new recipe in 2016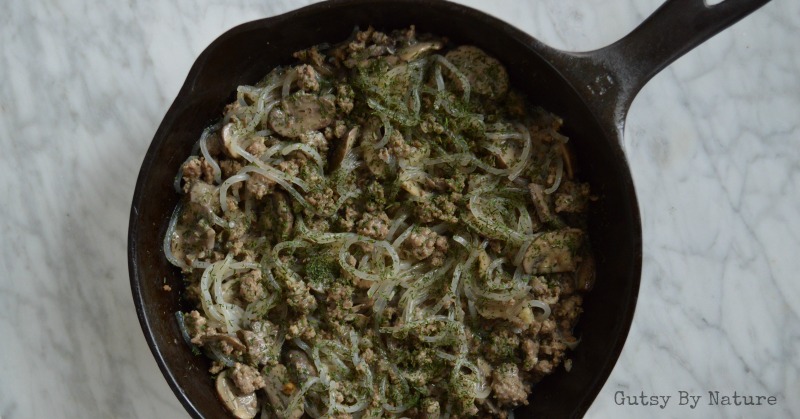 I was skeptical that I could create a delicious stroganoff without actual dairy, but this recipe did it! And the pasta loving Mr. Gutsy also approved.
The coolest thing I did in 2016
When I decided to do a serious AIP reset, I knew I would have to figure out how to deal with the frequent business travel required by my professional day job. I needed a nutrient-dense and AIP compliant solution that would provide me delicious food so I wouldn't be tempted to "cheat." Fortunately, I had previously been introduced to the frozen meals from Paleo On the Go by my blogging friend Eileen Laird and got permission from my employer to place a bulk order for each trip and use my expense account. This has been an absolute lifesaver for me and allows me to devote all my energy to my job, instead of worrying about where my next meal would come from and if it would really be "safe."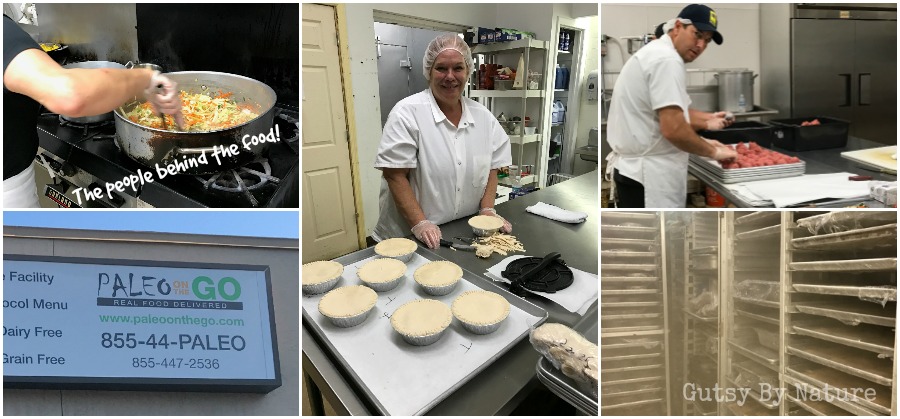 Since becoming a regular customer as well as an affiliate, my partnership with the innovative company has expanded in other directions, including a visit to their headquarters in Florida just last week that you can read about here. I am also excited to share with you that I am one of five featured bloggers who collaborated with them on the 30 Day Elimination Diet Plan that launches with the new year. This plan includes 2 AIP-compliant frozen meals per day (60 total) plus a menu plan with easy recipes for the 3rd daily meal. This is a great option for people who aren't yet comfortable preparing all their own food or have crazy schedules (like me!) that can make cooking at home impossible sometimes. If the big meal plan is too much of a commitment for you, you can also order "a la carte" from their extensive AIP menu – which is not something most of the other big frozen meal delivery services allow. If you want to give them a try, make sure you use coupon code GUTSY to get $15 off your order (one time use only). Read more about them here, or go directly to the Paleo On the Go website.
Looking ahead to 2017
I'm excited about the year ahead, in large part because I am feeling so good! Over the course of the past year I have done a lot of soul searching about my purpose on this planet and wondering what else I can do to help other people find wellness and live well through a real food approach, beyond just sharing my story and recipes on this blog. With the encouragement of my always supportive husband and the guidance of some dear friends who have followed similar paths, I decided to enroll in the Nutritional Therapy Practitioner (NTP) training program through the Nutritional Therapy Association (NTA). The coursework begins in February and I couldn't be more excited. I promise to share the highlights with you all and keep developing tasty real food recipes as my time allows, but hope you will forgive me if they end up being somewhat few and far between!
As always, I deeply appreciate the support of you, my loyal readers! Without you, this blog would not exist. And without this blog to hold me accountable, I fear I would have given up on finding wellness long ago. You cannot possibly know how much you inspire and motivate me, and only hope that I provide you with just a fraction of that…
Yours in health,
Jaime