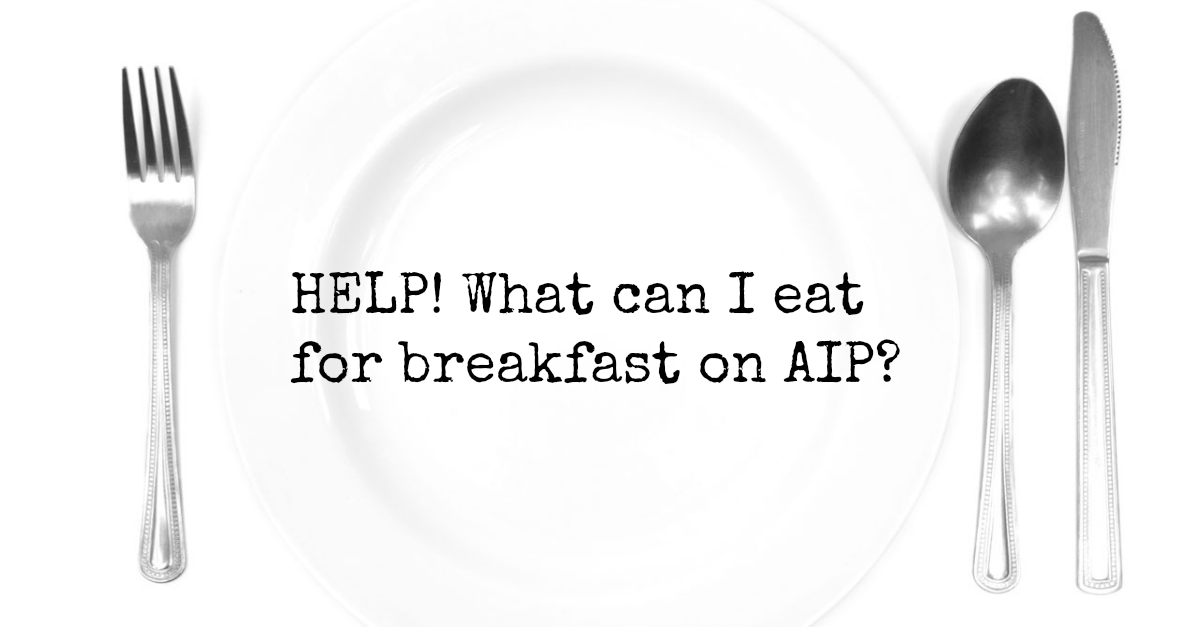 What can I eat for breakfast on AIP? It is one of the most common questions people who are new to the paleo autoimmune protocol (AIP) ask. When you take grains, dairy, and eggs out of rotation, it can seem like there is nothing left to eat for the first meal of the day. No longer can you pour a bowl of cereal, pop something in the toaster, grab a yogurt, or scramble up some eggs. Even a cup of coffee is off limits during the elimination stage!
But the answer isn't to skip breakfast. The old adage that it is the most important meal of the day isn't exactly true (they are all important!) but when you are trying to heal from an autoimmune disease you need to keep your body nourished and avoid the exaggerated cortisol response that comes from skipping the morning meal or practicing intermittent fasting.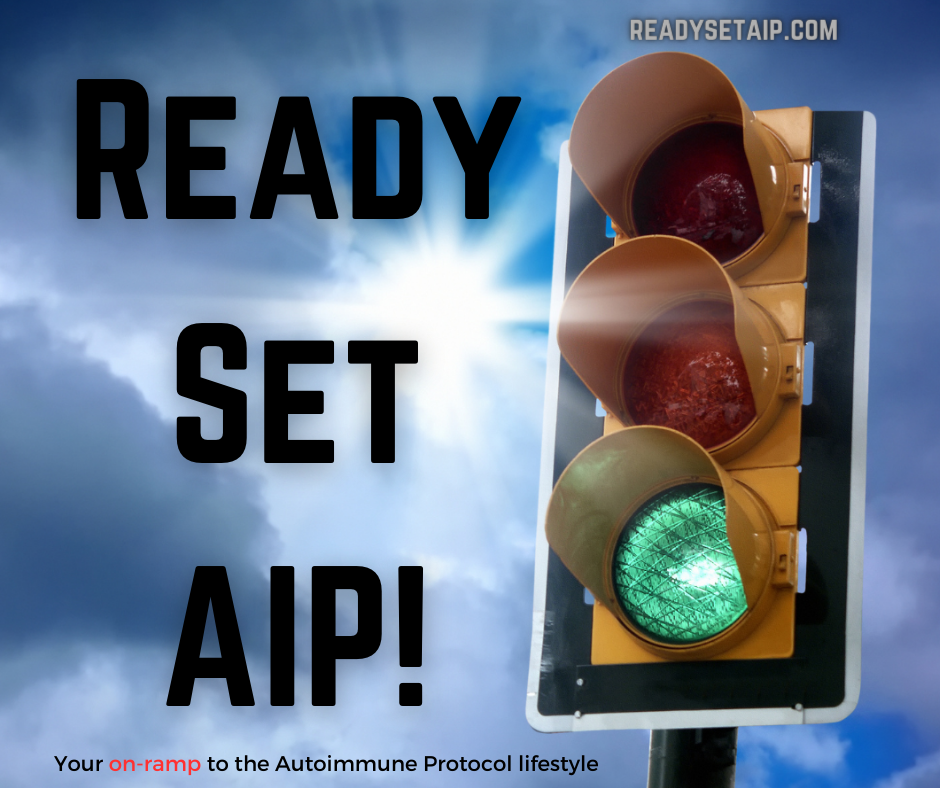 ---
Please pardon this interruption for an important message… While you can find tons of recipes and ideas for tasty breakfasts for free on the internet (including the ones linked to in this post), I still highly recommend making a small investment (just $12.95) in the collaborative e-cookbook "85 Amazing AIP Breakfasts." Why? Two reasons:
You'll get recipes that aren't available anywhere else and sometimes it is just nice to have everything in one place rather than scattered across websites that could one day disappear. Buy the ebook, download it, and it is yours forever!
Your purchase supports the contributing bloggers (including myself!) who also provide many free recipes. While we do this because we love it and want to spread the word of how food can heal, there are expenses involved in web hosting and recipe development. Selling ebooks is a way to raise money to cover those expenses while at the same time providing you with a valuable resource.
Have I convinced you yet? Click here or on the image below to learn more about the community breakfast cookbook!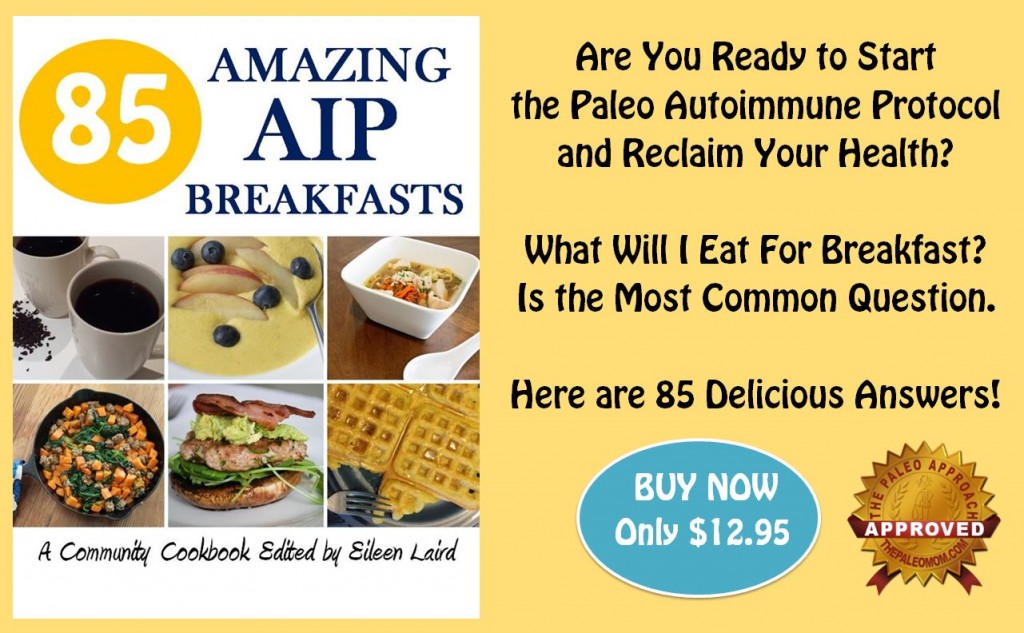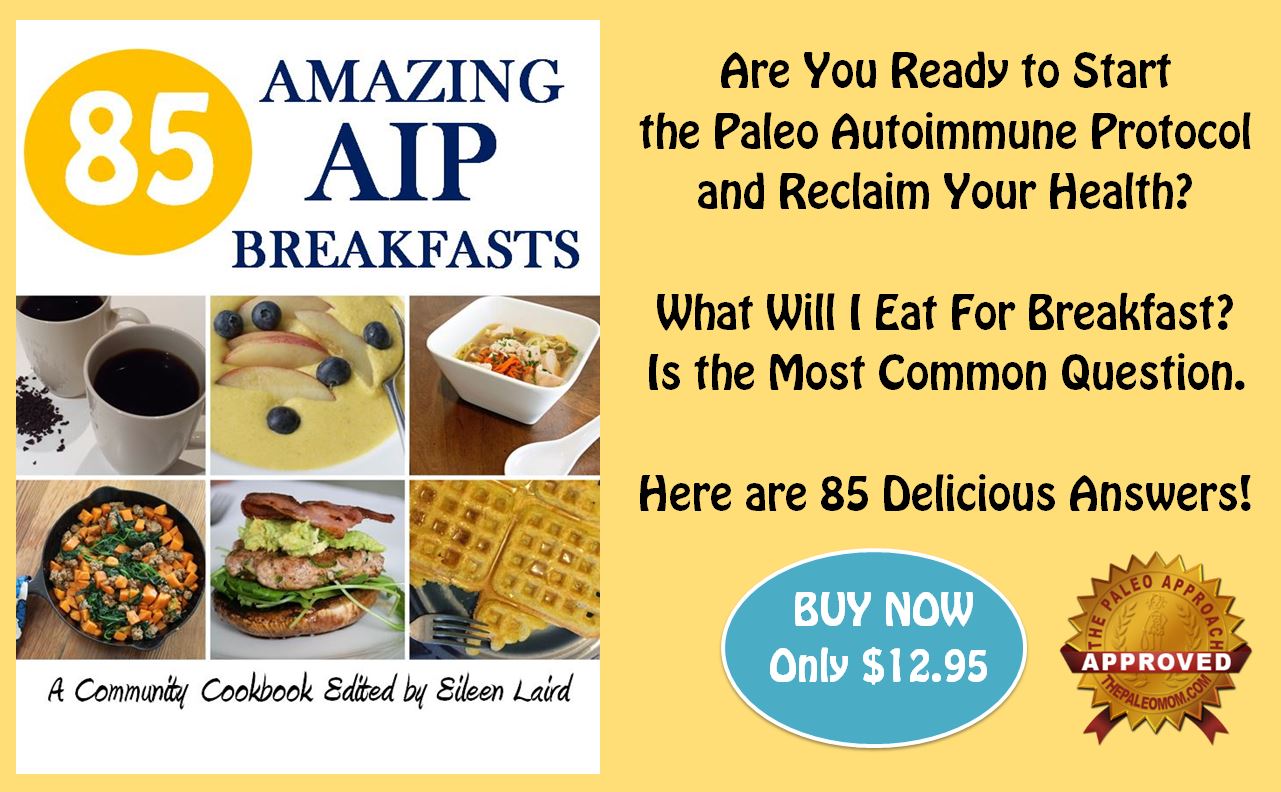 ---
…back to your regularly scheduled programing!
6 Ways to Enjoy Breakfast on AIP
1. Make a hash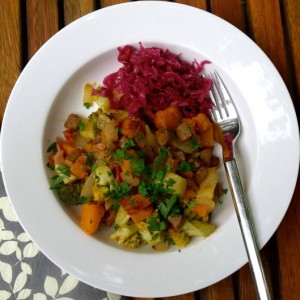 Hash is probably my favorite way to do breakfast on AIP and is different pretty much every day – often depending on whatever random meat and vegetable I have leftover in the fridge. You can follow a recipe like this one for apple, sweet potato and pancetta hash from my archives (one of my all time favorites), but truly anything goes when it comes to breakfast hash. I particularly love this post from holistic health coach Joanna Frankham on how to make a "no recipe" breakfast hash. Other great recipes –
2. Have a warm bowl of soup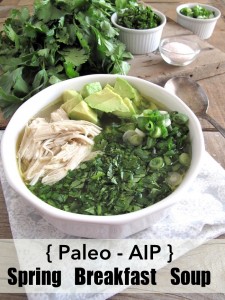 Soup is a common breakfast food in much of the world and for good reason – it is both satisfying and nourishing. It may take some getting used to if you are transitioning from a standard western diet, but it is a great way to get your bone broth in and can be just as easy as pouring a bowl of cereal if you have everything prepped ahead. Like hash, every day can be different. This post from Meatified takes the concept of mix and match soup to the ultimate degree… check it out and I guarantee you will never get sick of soup for breakfast either! Here are some more recipes –
3. Have a burger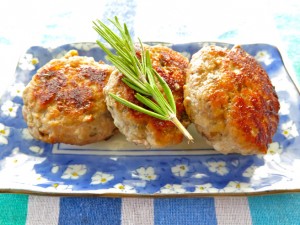 Ground meat just seems right for breakfast – perhaps because it is easy to chew and feels like it satisfies you quickly. You can't have most commercial sausages, but it is very easy to make your own with some ground pork and AIP-friendly herbs and spices. I created this recipe for autoimmune paleo breakfast sausage over two years ago and still make it a couple times a month. Ground beef, bison, lamb and other meats also make delicious breakfast patties. Other favorites –
4. Recreate your old favorites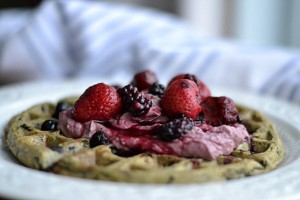 Pancakes, waffles, and muffins aren't the most nutrient dense foods so they probably shouldn't be on your breakfast plate every day, but these AIP friendly versions can really satisfy and make a great special occasion breakfast. They are also a great option for helping kids and picky eaters transition to this new way of eating. Here are some of my favorites –
5. Make a faux porridge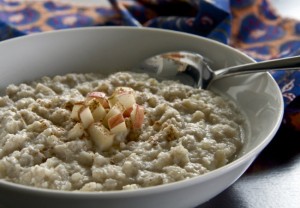 Believe it or not, one of the foods I missed the most when I started AIP was oatmeal and other hot cereals. Of course, all grains are eliminated with this protocol so it would seem that porridge is off the menu, but creative bloggers are proving otherwise! Check out the links below to see what unusual ingredients they are pressing into service to satisfy our desires for yummy porridge.
6. Drink up!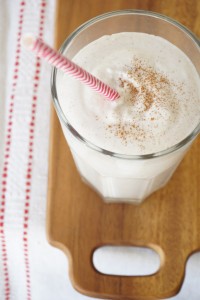 Smoothies are a great option if you need to take your breakfast on the go and are also a great way to "sneak" in some nutrient density in the form of vegetables and added ingredients like collagen. Just as with hash and soup, the possibilities are endless, but here are a few for inspiration –
Want more ideas? Be sure to check out 85 Amazing AIP Breakfasts! Remember, your $12.95 not only gets you recipes you can't find anywhere else… it also helps support your favorite bloggers so they can keep working on new recipes!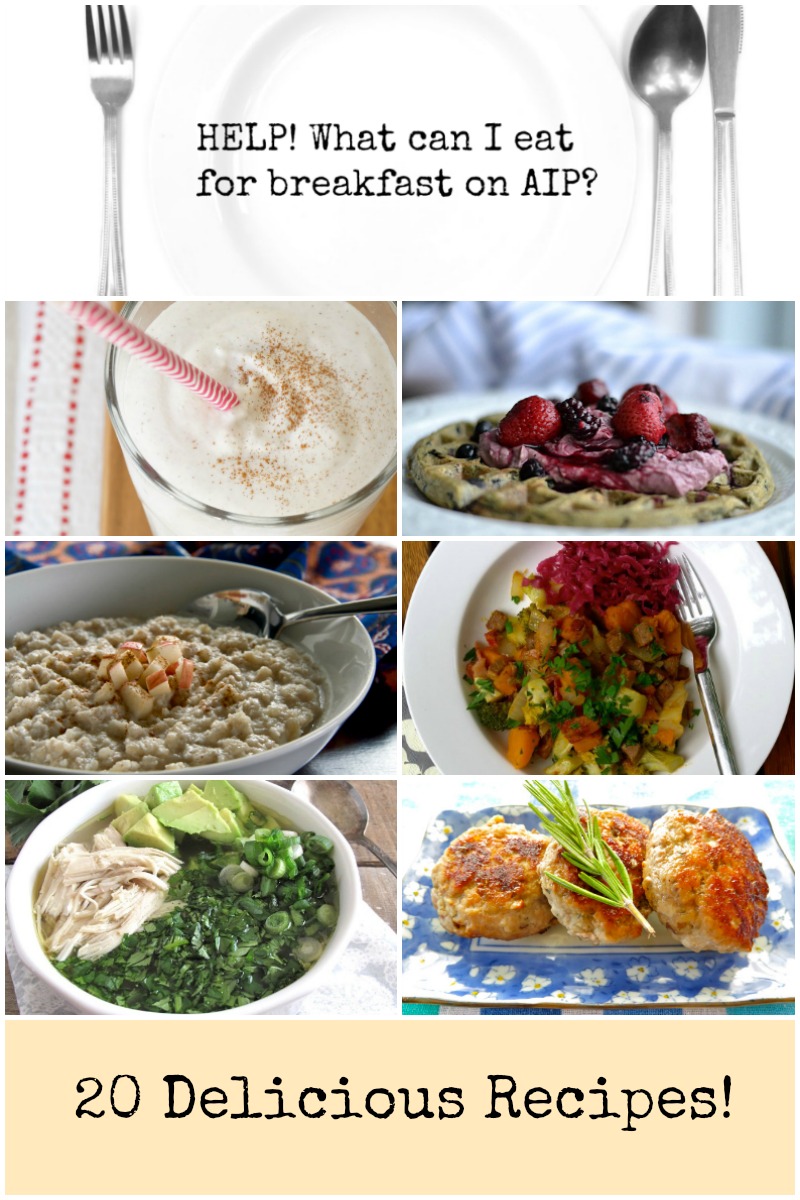 Photo credit: Plate And Cutlery by Petr Kratochvil
---
Please sign up for my weekly email newsletter to be the first to know about all my latest offerings and news!
Processing…
Success! You're on the list.
Whoops! There was an error and we couldn't process your subscription. Please reload the page and try again.
---