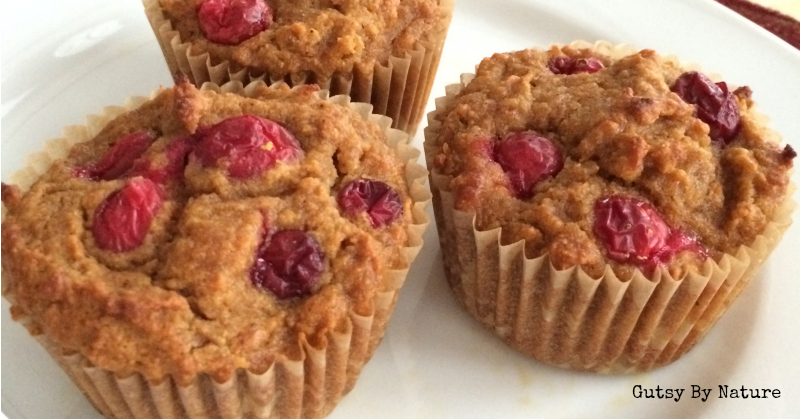 These cranberry pumpkin orange spice muffins were born when I had just under a cup of pumpkin puree leftover in the refrigerator and a craving for some tart cranberries at the same time. They turned out so delicious and would be perfect for your Thanksgiving morning brunch… especially if you also have that lingering remnant of a can of pumpkin puree from pie making and aren't sure what to do with it.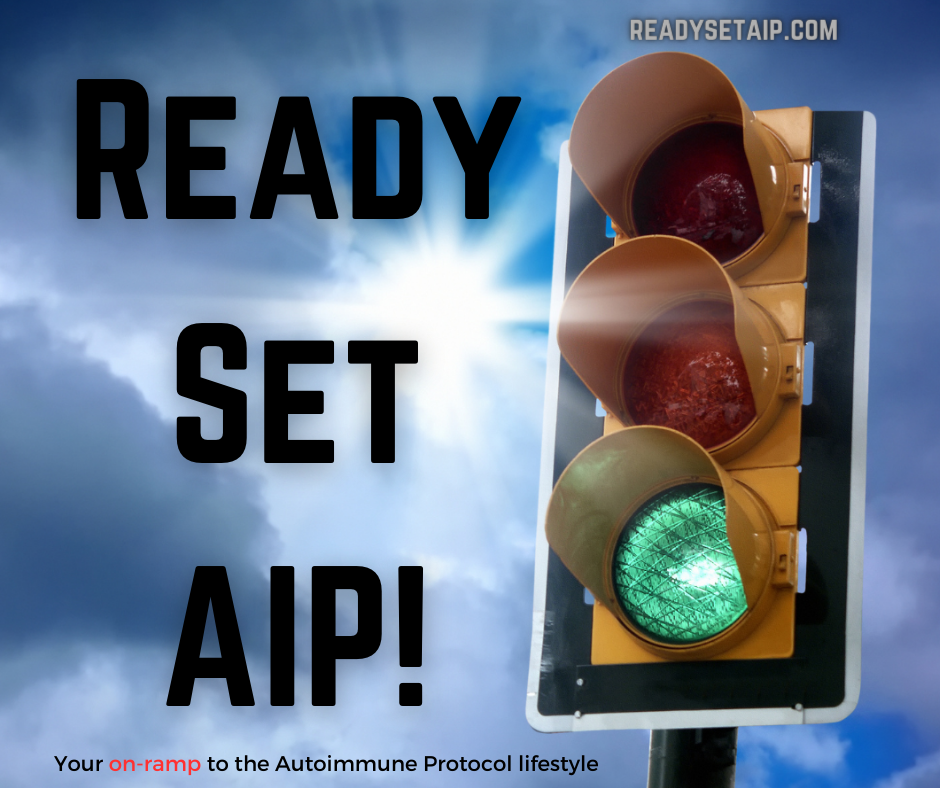 I based this on an a recipe I created earlier in the pumpkin season (that's officially October 1 – November 30, in case you weren't aware) for a pumpkin chocolate chip bread. My initial variation had been to make cranberry pumpkin bread, just keeping the recipe the same but swapping out the chocolate chips and putting in whole cranberries. But the flavor was pretty flat and the texture left a little to be desired, so I just fed the experiment to my coworkers and went back to tinkering.
My first tinker was to improve the texture. The added moisture from the cranberries seemed to throw off the density of the original recipe, so I compensated by increasing the amount of tapioca flour slightly. The second tinker was to make it sweeter, based on feedback from my coworkers. They were polite about it, but I agree… the chocolate chips in the original bread added a lot of sweetness and the tartness of the cranberries needed a counter balance.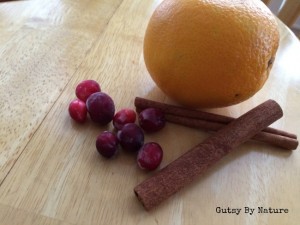 My final tinker was to add in some other flavors that would play well with the cranberries. I looked no further than the ingredients that will go into my cranberry sauce on Thanksgiving day! Oranges, cinnamon, and cloves. Now I was on to something! I made it with two teaspoons cinnamon and 1/2 a teaspoon of cloves, but I would boost that up even more if making it again, so I wrote the recipe below to reflect the increased amount. If you don't like those spices as much as I do, feel free to use a lighter hand.
Notes on ingredients:
The pumpkin flavor is not very prominent in this muffin and I'm OK with that. It is really about the cranberries and the spices and ends up being a great way to get some "sneaky veggies" into your family's breakfast!
Make sure you buy palm shortening that has been harvested sustainably. I trust this brand.
Tapioca and coconut flour are available at most health food stores or online here.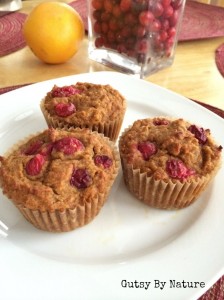 Notes on healing diets:
This is nut and dairy free, so it works with my current version of AIP, but if you haven't been able to reintroduce eggs yet then it would not be appropriate for you. Cinnamon and cloves are both spices that are AIP-friendly.
Tapioca starch is not SCD or GAPS legal. You could omit it and add in another 1/4 cup of coconut flour. The texture will be different, but the taste will be the same.
This is an excellent choice for a low-FODMAP diet as both pumpkin and cranberry are safe.
Recently someone on Facebook asked me about a low-oxalate diet, which I do not follow strictly but try to be aware of because I have had calcium-oxalate kidney stones in the past and don't want a repeat if I can help it! Cranberries are high in oxalate content, but this article from Urologic Nursing suggests that their oxalate content is not highly bioavailable and that urine oxalate content actually decreased when patients drank cranberry juice. Proceed with caution if oxalates are an issue for you.
Print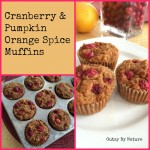 Cranberry Pumpkin Orange Spice Muffins (Grain Free, Dairy Free, Nut Free)
---
Author:

Total Time:

45 mins

Yield:

10

-

1

2

1

x
Description
These grain, dairy, and nut free cranberry orange spice muffins are a great way to use up some leftover pumpkin puree and start your Thanksgiving day!
---
1/3 cup

tapioca flour

1/2 cup

coconut flour

1/2 teaspoon

baking soda

1/2 teaspoon

baking powder

1/2 teaspoon

sea salt

1 tablespoon

cinnamon

1 teaspoon

cloves

1 cup

(or slightly less) pumpkin puree

4

eggs

1/2 cup

honey

1/4 cup

palm shortening, ghee, or grassfed butter (if you tolerate dairy)

1 teaspoon

vanilla extract

1 cup

cranberries
zest from

one

orange
---
Instructions
Preheat oven to 350 degrees and prepare standard muffin pan with paper liners.
Mix dry ingredients in a medium bowl (tapioca flour, coconut flour, baking soda, baking powder, salt, and spices) and set aside.
Using a stand mixer or by hand, beat together the pumpkin, eggs, honey, shortening, and vanilla. Mix until no lumps remain (this is easier to do if the eggs and pumpkin are at room temperature and the shortening is slightly softened, but not melted).
Combine the dry ingredients with the wet, again mixing until no lumps remain.
Mix in the cranberries and the orange zest.
Divide equally amongst 10-12 muffin compartments (I ended up with 11 but your results may be different!)
Bake for 25-30 minutes or until a toothpick can be inserted and come out cleanly.
Prep Time:

15 mins

Cook Time:

30 mins

Category:

Breakfast

Cuisine:

American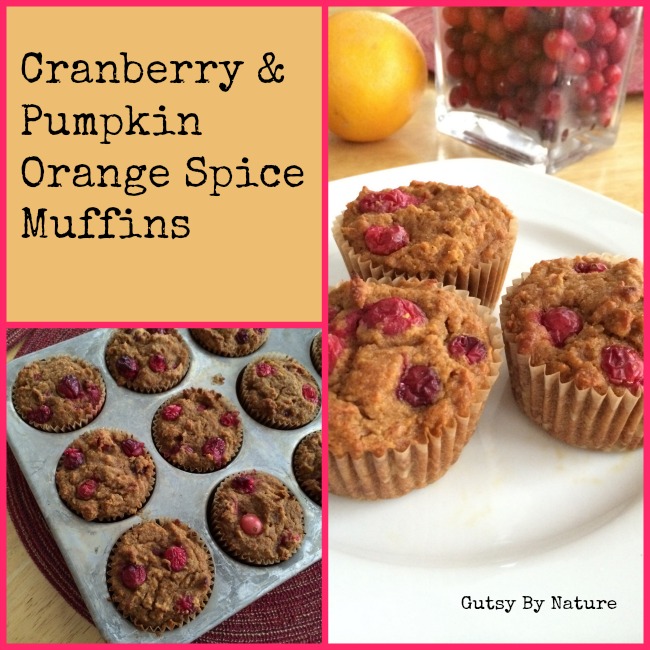 Featured on Tessa The Domestic Diva.
Shared on Allergy Free Wednesday, Wednesday Fresh Foods Linkup.