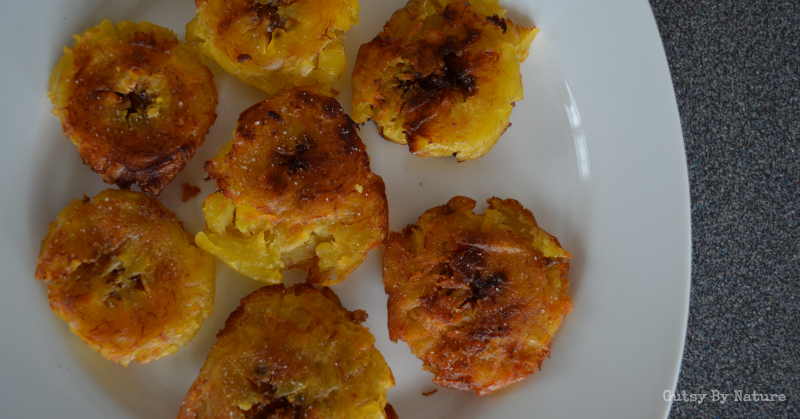 Tostones, or twice-fried green plantains, are an AIP breakfast staple for me. Cheap, easy, and delicious – what's not to love? Well, the fact that they take a little bit of time is one! You have to peel, cut, heat oil, cook pieces on all sides, remove from hot oil, smash, return to hot oil, turn, watch, turn… Oops! You got distracted and somewhere in that process they went from perfectly delectably golden brown to burnt.
Been there. More times than I'd like to count!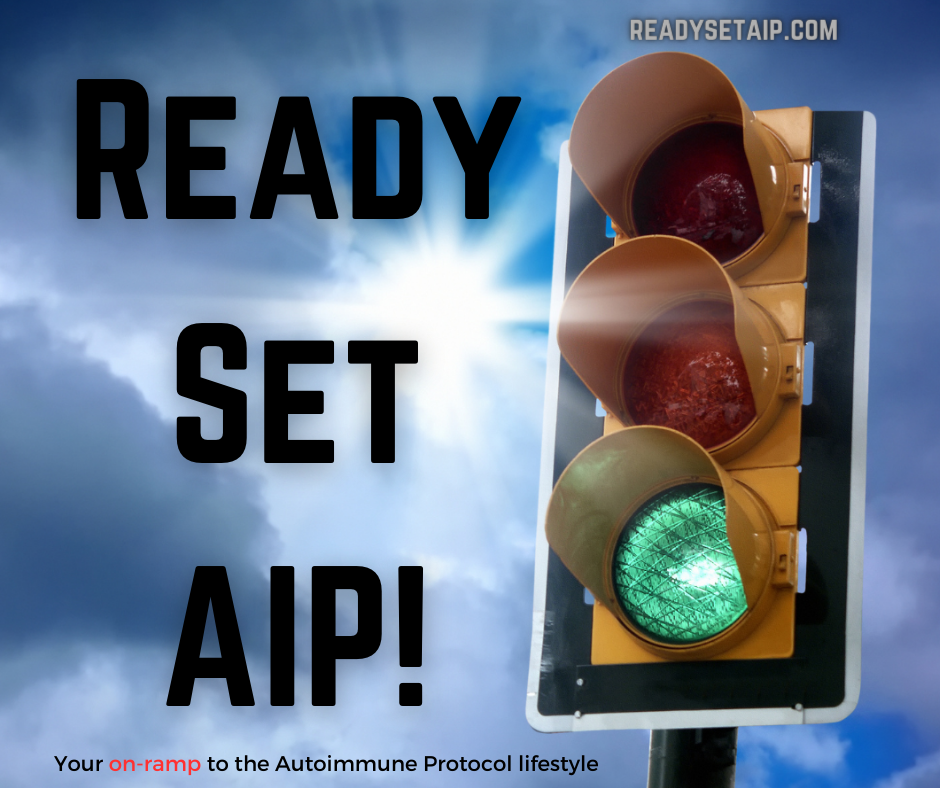 Breakfast on the paleo autoimmune protocol (AIP) is a challenge anyway because you can't have grains, or dairy, or nuts, or even eggs. Now add in the challenge of it being a time of the day that is often hectic and time is short. I'm OK with doing some cooking in the morning in order to get a satisfying meal, but I needed to streamline the process, which is why I modified my original recipe for tostones so that most of the prep could be done ahead (like on a Sunday afternoon when I have a bit more time, or while I'm in the kitchen anyway tending to some other cooking project that doesn't need as much attention) and then stashed in the freezer so that it could be quickly finished on a busy weekday morning.
And when my blogging colleagues and I decided to join forces to create a collaborative cookbook full of recipes specifically designed for "freezer-friendly cooking," it was a no-brainer that this new version of tostones was going in the book.
Before I share the recipe, let me tell you a little bit about…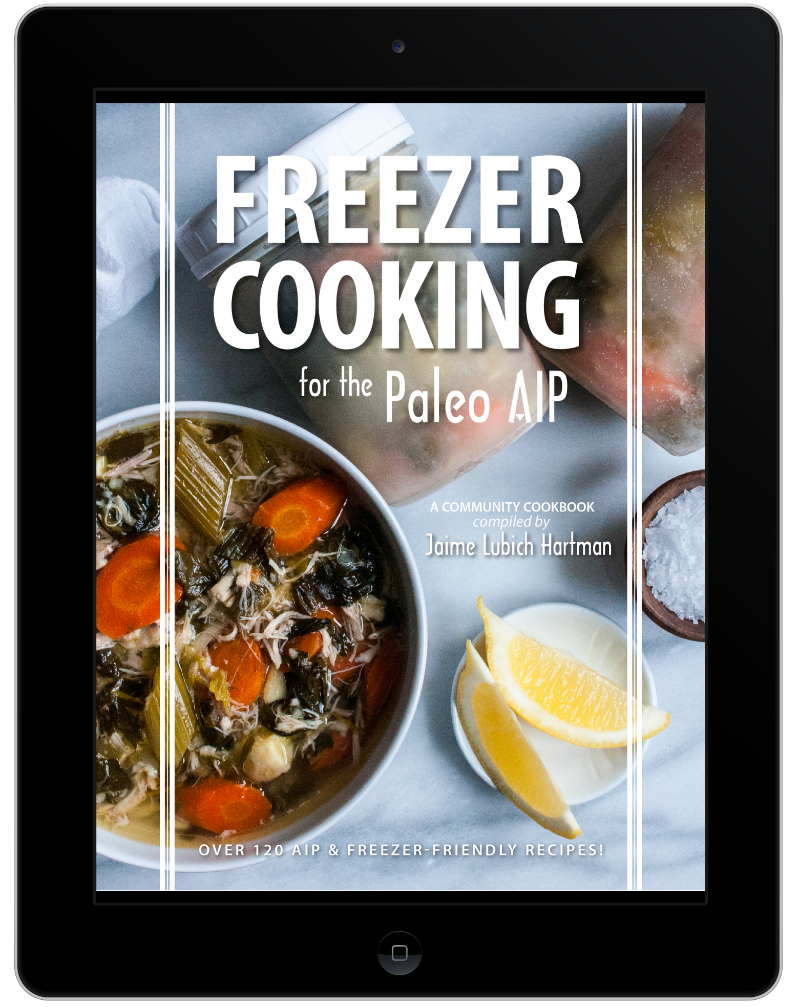 Yes, my name is on the cover of this ebook. But the real credit goes to the 29 other super-talented folks who offered up their very best AIP elimination-phase compliant recipes, all modified and tested to be freezer-friendly. When I sent out invitations to join this project, I scoured the internet to make sure that I was including not only the "big" names in the AIP world like the executive chef from Paleo On the Go (Ann Lotterhos), The Paleo Mom (Sarah Ballantyne), He Won't Know It's Paleo (Bre'anna Emmitt), Phoenix Helix (Eileen Laird), and Autoimmune Wellness (Mickey Trescott and Angie Alt), but also the newer or less well-known bloggers who are quietly toiling away in their corner of the internet and creating really outstanding recipes.
I hesitate to single anyone out in particular, because they are all amazing, so instead I'll let their own work speak for itself. Each contributor was invited to share one recipe on their blog, so that their readers could see a mouth-watering sample recipe before they committed to buying. If you are still wondering whether you should buy Freezer Cooking for the Paleo AIP, I encourage you to visit these blogs and see for yourself!
What else is in the cookbook? Click here to see a complete list of the categories and recipes.
A personal reason too
I also want you to know there is a personal reason that I am proud of this book, one that is very close to my heart.
If you have been following the online AIP community for a while, you may know that we lost one of our own earlier this year and that many of us bloggers are still grappling with that sadness. I never met Martine Partridge in person, but like many who encountered her online, felt like I knew her anyway and enjoyed being friends with her on social media. I also felt a degree of kinship with her… we were about the same age, shared the same autoimmune diagnosis (Crohn's disease), had similar academic and professional backgrounds, and people even said we kind of looked alike (I take that as a compliment because Martine was beautiful!).
In addition to blogging as Eat, Heal, Thrive, Martine was an important contributor to the first two AIP community cookbooks, both coordinated by Eileen Laird (85 Amazing AIP Breakfasts and the Paleo AIP Instant Pot Cookbook), and we expected her to also contribute to this one. When it came time to put it together and she was no longer with us, we all felt the loss even more and wanted to make this project stand as a tribute to her. It was a quick and unanimous decision to dedicate it to her memory.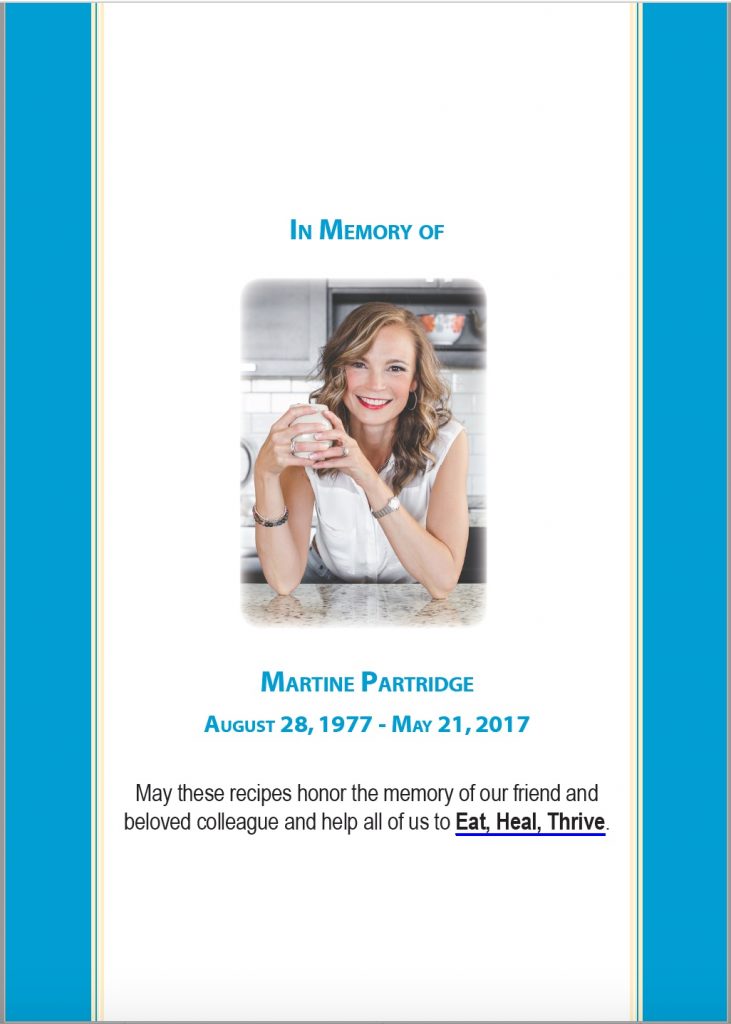 Learn more about the cookbook and get a sample recipe
You can get more details about Freezer Cooking for the Paleo AIP by clicking here, or… can click on the download now button below to go directly to the cart and download it.
Note that you will be prompted by pay via PayPal, but don't worry if you don't have a PayPal account as you can also use a credit card once you checkout.
Now, on to the recipe for freezer-friendly, fast and easy, totally AIP tostones! I eat them for breakfast at least a couple times a week, but since they are traditionally served at other times of the day too, you will see them in the appetizer section of the ebook.
Tostones (AIP) recipe
Print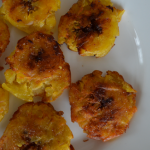 Tostones (Fried Green Plantains) from Freezer Cooking for the Paleo AIP
---
Author:

Yield:

2

–

4

servings

1

x
Description
The traditional method of making tostones is to cook them in oil just long enough to make them soft, then smash flat and return to the oil to fry until crispy. But when making them for the freezer I like to use the oven for the preparation so that I don't end up with a lot of excess oil to discard or figure out how to reuse. Another option is to microwave the whole unpeeled plantains for about 6 minutes, then peel, slice and smash as directed below.
---
Ingredients for preparation
2

green plantains

2 tablespoons

AIP friendly fat, melted
Ingredients for serving
¼ cup

to ½ cup coconut oil
Sea salt
---
Instructions
Preparation
Preheat oven to 400 degrees F. Line a baking sheet with parchment paper.
Peel and cut plantains into slices about 1-2 inches thick.
Toss plantain slices in a bowl with the melted fat until evenly coated.
Arrange slices on cookie sheet and bake for 10 minutes. Remove from oven and allow to cool until they can be handled.
Use a standard coffee mug or a tostonera to smash each slice.
Freezing
Put smashed slices in a shallow freezer proof container with lid or a resealable freezer bag.
Serving
Heat coconut oil over medium heat in a cast iron skillet.
When oil is hot, carefully add frozen smashed plantain slices to oil and cook in batches until crispy and golden brown, flip and fry on other side (about 2-3 minutes per side).
Remove from oil with a spatula, sprinkle with salt to desired taste, and enjoy hot.
Category:

Appetizer

Cuisine:

Latin