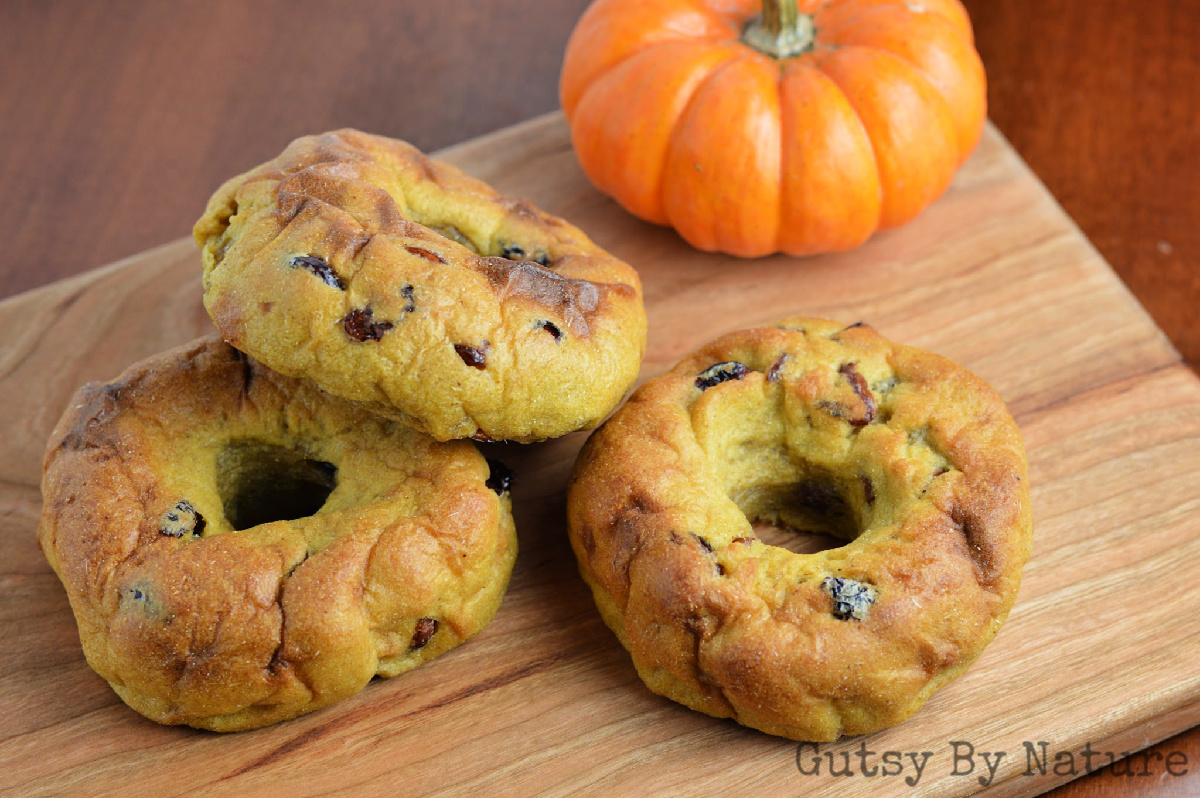 These gluten-free bagels are so much like the real thing, you just might think you are dreaming. The pumpkin and cranberry flavor is just a bonus on top of the perfect bagel density and chewiness! I designed these to be 100% AIP compliant, but I'd be selling them short if I didn't also try to pitch them as a straight up gluten-free bagel because they are way better than any of the store-bought bagel abominations cluttering up the grocery store shelves. They also happen to be vegan and nut-free, so you should be able to share them with virtually anyone!
Ingredients for the perfect AIP bagel
First of all, I strongly suggest you weigh your flours. I've provided the volume measurements as well, but the only way I can guarantee you are matching the proportions I used in developing this recipe is by matching the weights.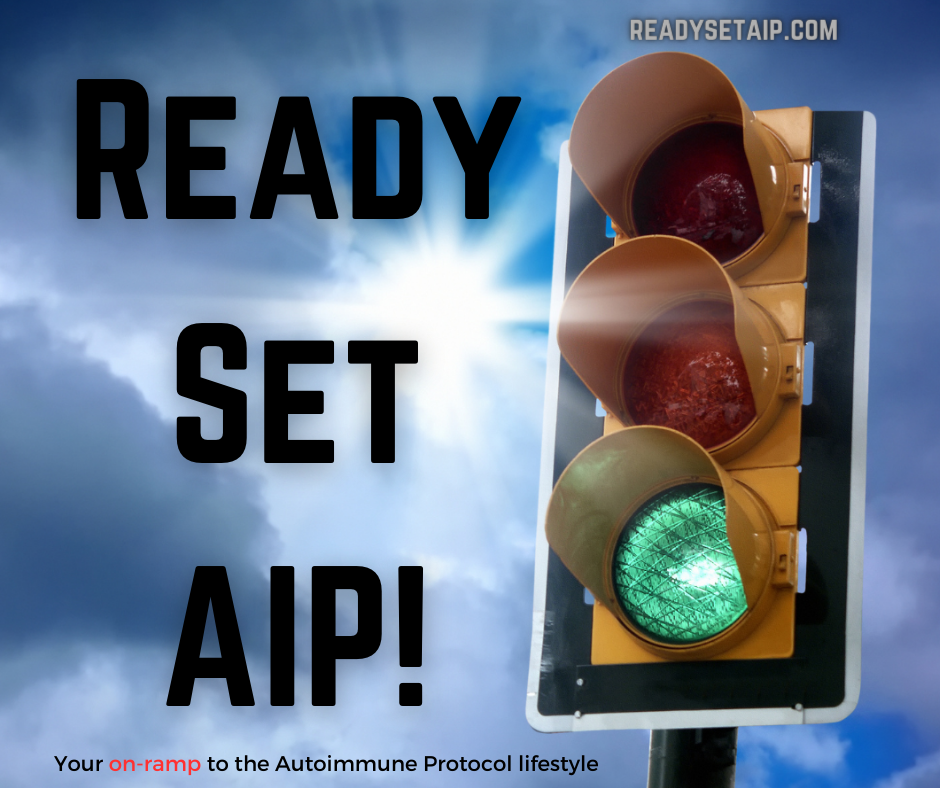 Second, I can't promise that other flour brands will yield the same results no matter how carefully you weigh them out. I only use Otto's Cassava Flour in my recipes, this one included. I don't think it is quite as important to match the brands of the other ingredients, but just for your information I can tell you that I used Anthony's Organic Tigernut Flour and Bob's Red Mill Arrowroot Flour/Starch.
As always, my favorite source for AIP compliant baking ingredients is ShopAIP!
AIP bagel making techniques
You'll have the best results if you get your dough very well mixed and the best way I know how to do that is to plop the dough out on your kitchen counter and knead it with your hands. Obviously, since this bagel dough is gluten-free, you aren't kneading it for the traditional reason of helping form extra strong gluten strands, but it does seem necessary for making a good consistent dough. Plus, I love the feeling of getting my hands on warm yeasty dough again!
You also might wonder if the yeast is necessary, especially since we aren't even allowing time for "proofing" the dough. It is not – though I like the flavor it adds. Baking yeast is AIP-compliant, but I do know that some people have other reasons to avoid it. If you are one of those people, simply leave it out. The yeast I prefer to use is Red Star Active Dry Yeast, in the individual packets. It is one of the few yeast options available that has no added preservatives or stabilizers.

If you've never made homemade bagels before you might struggle with the shaping portion of the directions. There are two different "traditional" ways of doing it, both of which have their adherents and would work for this recipe. One way is to form a snake shape, loop it around your hand, and roll it on the counter to seal it together. The other way is to shape the dough into a rough bagel shape, stretch it out, and poke a hole in it with your finger. I personally prefer the "poke" method to the "snake" method… but you do whatever works for you!
Finally, if you love this recipe and start making it frequently, to make the boiling portion of the process much easier, I recommend investing in a stainless steel skimmer like this one:
AIP Pumpkin Cranberry Bagel Recipe
Print
Pumpkin Cranberry Bagels (AIP, Vegan)
---
Author:

Total Time:

1 hour

Yield:

5

1

x
Description
You might think you are dreaming when you bite into these AIP bagels! The texture and density is spot-on, the pumpkin and cranberry flavor is just a seasonal bonus.
---
---
Instructions
The baking process for bagels includes two steps: boiling and baking, so set up for that first. Fill a large pot with enough water that you will be able to place 3 bagels in it at a time and give them enough room to move around and not touch each other. Preheat your oven to 450° F and line a baking sheet with either parchment paper or a silicone baking mat.
Put warm water in a pourable measuring cup and add maple syrup and yeast. Mix and set aside for a few minutes while you weigh and mix your flours.
Using a baking scale, measure out the tigernut, cassava, and arrowroot flours and place in a mixing bowl. Add salt and whisk all to evenly distribute.
Add pumpkin puree to flour mixture and then add about 3/4 of the water and yeast mixture. Combine with a spoon and note how dry or moist the dough is becoming. Add just enough of the remaining water to create a dough that is able to be mixed together and hold its shape and not overly wet and hard to manage.
Add in the cranberries.
Place dough on a clean countertop and use your hands to knead a few times, ensuring that the flours and all ingredients are evenly distributed and a good dough has formed.
Divide the dough into 5 equal sized portions and shape into bagels.
Carefully place 3 bagels, one at a time, into the boiling water. Set a timer right away for 4 minutes. They will sink to the bottom and may stick there, so after about a minute of boiling use a long handled slotted spoon or a skimmer like this one to gently dislodge them from the bottom and let them float up to the top. After 4 minutes of boiling, remove each bagel with the slotted spoon or skimmer and place on the prepared baking sheet. Repeat with the remaining 2 bagels.
Bake for 20 minutes.
Remove from oven and let cool for at least 30 minutes, then slice and eat. These taste best on the day they are made but can be frozen if you wish to keep them longer.
Prep Time:

40 mins

Cook Time:

20 mins
---
Please sign up for my weekly email newsletter to be the first to know about all my latest offerings and news!
Processing…
Success! You're on the list.
Whoops! There was an error and we couldn't process your subscription. Please reload the page and try again.
---