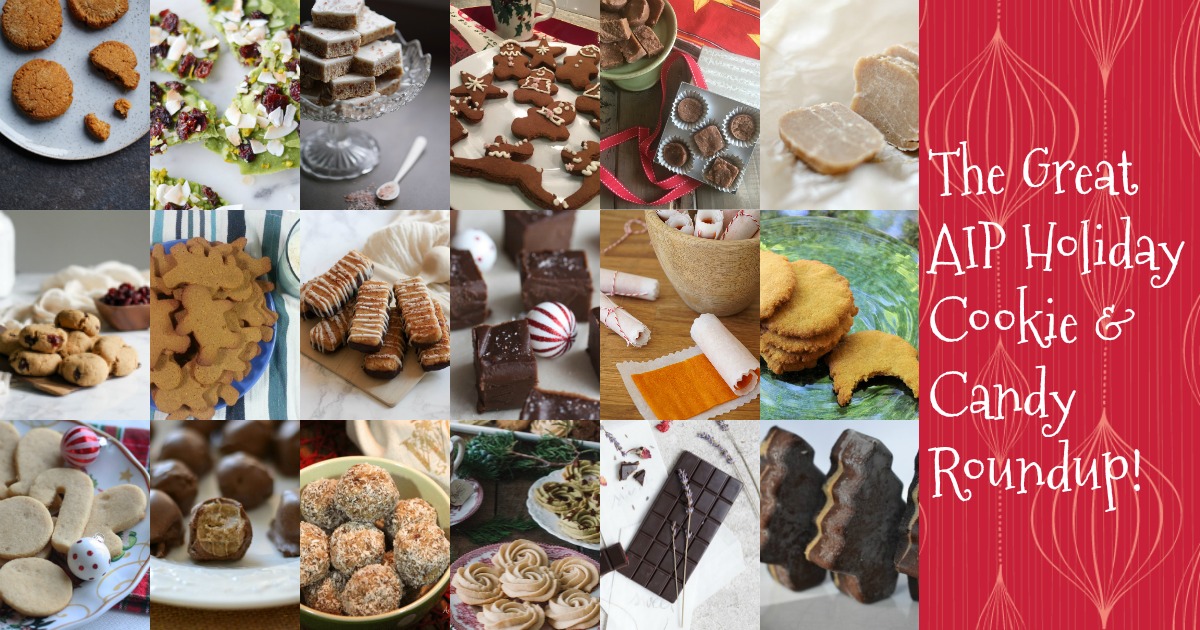 Much of the joy of Christmas and the other winter holidays is in the anticipation and preparation for them and that includes baking holiday cookies and candy. If this is your first winter on AIP or another healing diet, you may be thinking that you won't get to do that this year – but this post is intended to prove you wrong! I surveyed all of my favorite AIP bloggers and found their very best holiday offerings for this post, the Great AIP Holiday Cookie and Candy Roundup. We've got everything covered here, from traditional cut out cookies to wild green Grinch cookies. I'm sure that you'll find something here to make your mouth water and your heart smile! (UPDATED for 2019!)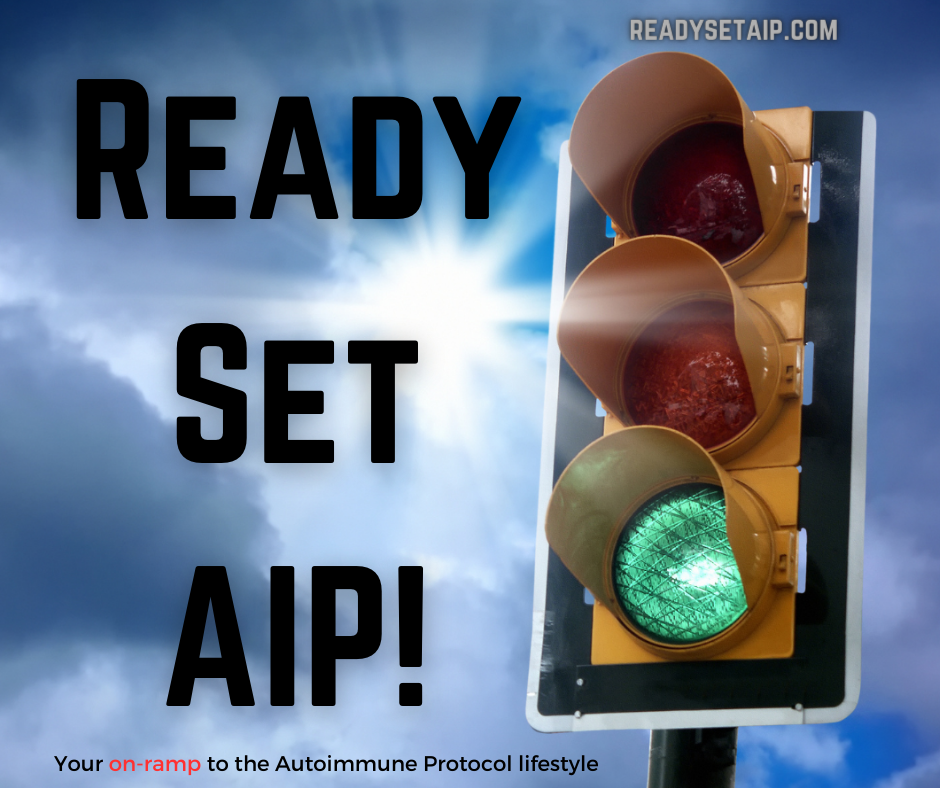 Bookmark this post first!
I know you are going to see a recipe link you want to check out in just a few seconds, so I strongly suggest you save this post to your Pinterest board or bookmark in some way so you can come back and review the rest.
And if you are new to AIP baking, you will probably start wondering very quickly where you can find ingredients like cassava flour, tiger nuts, carob powder, and collagen. I recommend ShopAIP for all of your AIP-compliant baking and cooking needs. Why not open up a shopping cart in another tab now and start making your order as you peruse the recipes below?
---
Now, on to the recipes…
Get out your cookie cutters!
For the first couple years after I changed my diet, my old cookie cutters didn't make an appearance. But now I have several recipes to choose from, both "sugar" and gingerbread varieties, and so my poorly decorated snowmen and Santa Clauses and reindeers are back!
NEW! Christmas Cut Out Sugar Cookies – Unbound Wellness
Vanilla Cut-Out Cookies – Eat Heal Thrive
Frosted Cut-Out Sugar Cookies – Fed and Fulfilled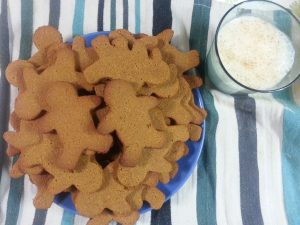 Winter Gingerbread Cookies – Living Lovely Autoimmune
Gingerbread Cookies & Frosting – Wendi's AIP Kitchen
AIP Christmas candy
I know that sounds like an oxymoron – isn't AIP all about being healthy? How could there possibly be room for CANDY while following AIP? It's true that it should be a very occasional treat, but you can still enjoy a sweet treat the holidays. Here are some of my innovative favorites…
NEW! Sweet Potato-Ginger Coconut Bliss Balls – Healing Family Eats
Apricot and Ginger Fruit Roll-Ups – Healing Family Eats
Coconut Butter Freezer Fudge – The Paleo Mom
Maple Caramel Fudge – Lichen Paleo, Loving AIP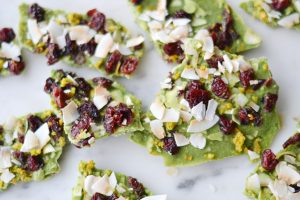 Orange Matcha Holiday Bark – Lichen Paleo, Loving AIP
Peppermint Marshmallows – Real Food & Love
Sweet Potato Fudge – Adventures in Partaking
Not up for making your own candy? I completely understand! If you live in the United States you are in luck because you can order completely AIP compliant (and delicious!) caramels and flavored marshmallows from Sweet Apricity , a small AIP-focused company that  also makes compliant sauces. These make great stocking stuffers and Secret Santa gifts! (This is an affiliate link – Use coupon code GUTSYHOLIDAY for 10% off)
For people craving chocolate
Chocolate is a wonderful food and perhaps you'll one day reintroduce it, but while you are on the elimination phase of AIP you need to stay away. But many of my talented blogging friends have used carob, which is allowed on all phases, to make these holiday goodies that are really good substitutes…
NEW! Easy Homemade "Chocolate" – Cook 2 Nourish
NEW! Minty Thins – Wendi's AIP Kitchen
"Chocolate" Caramels – It's all about AIP
"Chocolate" Fudge Pops – Grazed and Enthused
"Chocolate" Tigernut Cookies – It's all about AIP
No-Bake Cookies – Adventures in Partaking
Sea Salt Carob Fudge – Eat Heal Thrive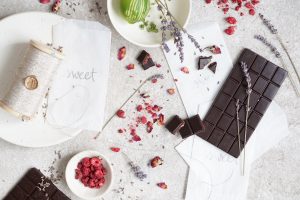 Carob "Chocolate" Bars (3 Ways) – Healing Family Eats
No time to bake? Fortunately, the frozen meal delivery company Paleo On the Go makes two AIP-friendly cookie varieties: Carob Chunk Cookies and Snickerdoodles. They also make kid-approved pop tarts and special occasion cakes. (This is an affiliate link – Use coupon code GUTSY for 10% off)
Recreate some old family favorites
Every family has their traditional Christmas season cookies and while you won't be able to create an AIP-compliant facsimile of all of them, I bet some of you will see a few in this list…
NEW! AIP Ginger Cookies – Bonaippetit
NEW! Gingerbread Cookies – It's All About AIP
Canadian Butter Tarts – Lichen Paleo Loving AIP
N'Oatmeal Squash Cookies – Living Lovely Autoimmune
Pizelles – Autoimmune Wellness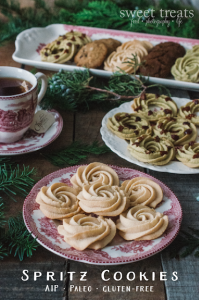 Spritz Cookies – Sweet Treats
Snowball Cookies – Grazed and Enthused
Thumbprint Jam Cookies – The Curious Coconut
Tigernut Butter Balls (like peanut butter balls or "Buckeyes") – Lichen Paleo, Loving AIP
Looking for something fruity?
If fruitcakes are your family's thing, then maybe some of these fruity AIP cookies and bars and bites will interest you!
NEW! Figgy Swirl Cookies – Wendi's AIP Kitchen
Apricot N'Oatmeal Cookies – Healing Family Eats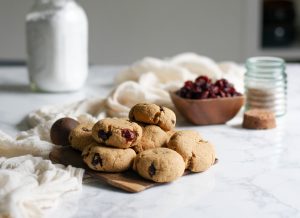 Cranberry Orange Cookies – Grassfed Salsa
Raw Coconut, Orange and Date Bars – Healing Family Eats
No-Bake Fruit Cake Bites – Eat Heal Thrive
Sexy Ugly Prune and Orange Cookies – Joanna Frankham
AIP pumpkin spice goodies
Ahhh pumpkin spice! I remember when that was just an obscure and ancient canister of spice in the back of my mom's pantry that came out just once a year. Now it is a lifestyle! If you haven't had your fill of it yet this year, here are a few recipes to help you out…
Pumpkin Chip Cookies – Unbound Wellness
Pumpkin Snickerdoodle Protein Bars – Grassfed Salsa
Pumpkin Spice Dehydrator Cookies – The Paleo Mom
Salted Caramel Pumpkin Spice Collagen Balls – Lichen Paleo, Loving AIP
Why not try something new?
Finally, I suggest exploring some new ideas! Why not use your new diet as a reason to try new recipes and make new family holiday traditions? Here are a few of my favorite innovative and unusual holiday delights from my AIP blogging friends…
NEW! Orange Cranberry Tigernut Biscotti – It's All About AIP
Aussie S'Mores – Joanna Frankham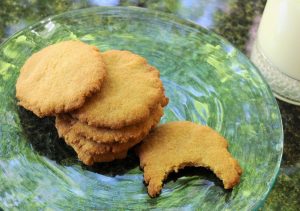 Crispy Chewy Honey Cookies – The Unskilled Cavewoman
Holiday Bars – It's all about AIP
Paleo Grinch Cookies – Unbound Wellness
Wondering where to purchase AIP baking ingredients?
Be sure to check out ShopAIP where you can get all the ingredients you need for holiday baking!
---
Did you enjoy this post? Want to be the first to hear about new AIP-friendly, gluten-free, Paleo recipes and other posts like these? Please sign up for my weekly email newsletter to stay in the loop!

---