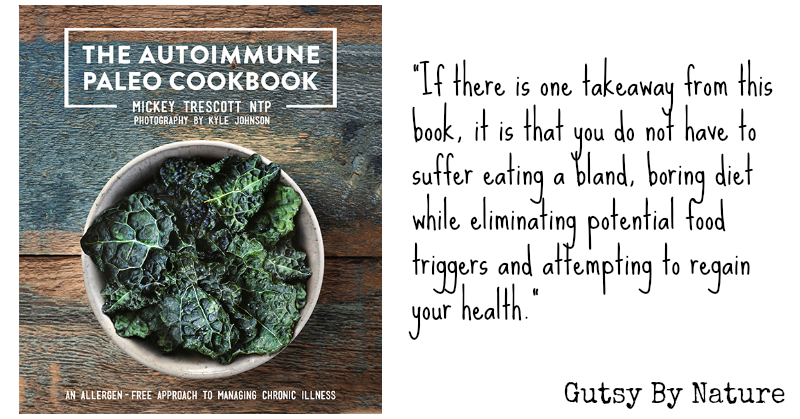 If you have an autoimmune disease and are considering trying a dietary approach as part of your treatment strategy, then you simply must get this cookbook. Mickey Trescott has been around the paleo autoimmune scene for a while now, blogging at Autoimmune Paleo and already the successful author of a e-book full of recipes for the protocol, but with The Paleo Autoimmune Cookbook: An Allergen-Free Approach to Managing Chronic Illness she has now solidified her place as one of the preeminent authorities on managing autoimmunity without sacrificing taste or enjoyment of food.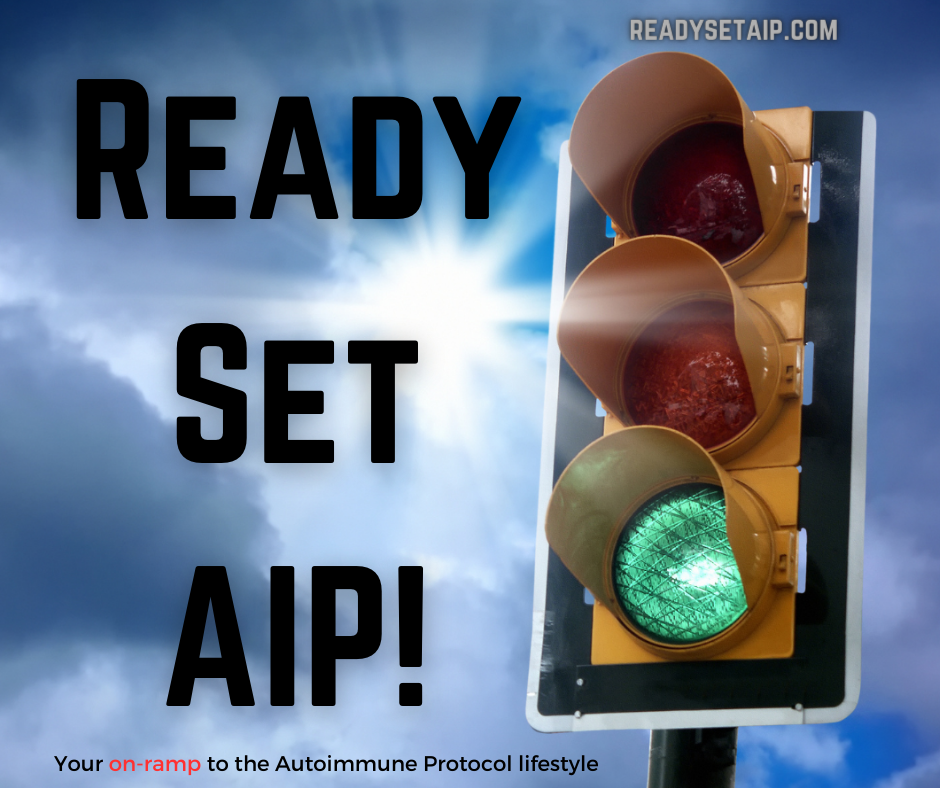 I discovered Mickey's blog when I first began following the autoimmune protocol (AIP) and found her e-book so helpful that I immediately started recommending it to others and promoting it here on my blog. When I heard she was going to expand that e-book into a printed hardcover book, I was thrilled! E-books are useful and all but there is nothing quite so satisfying and inspiring as paging through a lovely cookbook, especially when you know that every single recipe is compatible with your healing diet.
This book includes 112 recipes that are completely compliant with the strictest phase of the elimination diet. That means no grains, no legumes, no dairy, no eggs, no nightshades, no nuts, and no seeds – not even spices. That is a lot of restriction, but yet Mickey has still come up with recipes for everything from salads to soups to main dishes and even desserts, each with a beautiful full color photograph to accompany them. These recipes include paleo gut healing basics like bone broth and kombucha, favorite replacements like an eggless mayo and a faux "Ranch" dressing, even a dairy and potato free clam chowder and a whole section of compliant sweet treats.
Most of these recipes are also quite easy to make – which is important if you are new to cooking with fresh whole foods or dealing with health conditions that don't leave you with much energy to make elaborate meals. Mickey helpfully includes icons at the top of each recipe that shows at a glance the tools you'll need, how much time it will take, and a difficulty rating.
In addition to the recipes, the book includes an overview of the science behind the autoimmune protocol, clear lists of foods to avoid and foods to include, and a guide to reintroducing foods. Probably the best feature of all is the complete 4-week meal plan, which lays out suggested breakfast, lunch, and dinner for each day. This is especially useful for people who are coming straight from a standard American diet and feeling overwhelmed at this new, restrictive way of eating.
The bottom line: If you have Crohn's disease or Hashimoto's or type 1 diabetes or any of the other many autoimmune disease, you need to get this book. Making a major dietary change like this is not easy, especially in times of illness, but Mickey's guidance makes it much more straightforward and guarantees that you won't be sacrificing taste in the proces!
How does this compare to the e-book?
This hardcover book is an expanded version of the e-book. It includes 10 additional recipes, including a "nomato" sauce and several delicious desserts. It also features more photographs (one for every recipe) and additional support resources. It is also beautifully printed on quality glossy paper and bound into a true lie-flat hardcover binding, which makes it a dream to actually cook from.
Want a closer look?
Mickey made this great video showing off key features of the book.
Where can I get it?
The Autoimmune Paleo Cookbook is in select bookstores and available in the United States through Amazon.