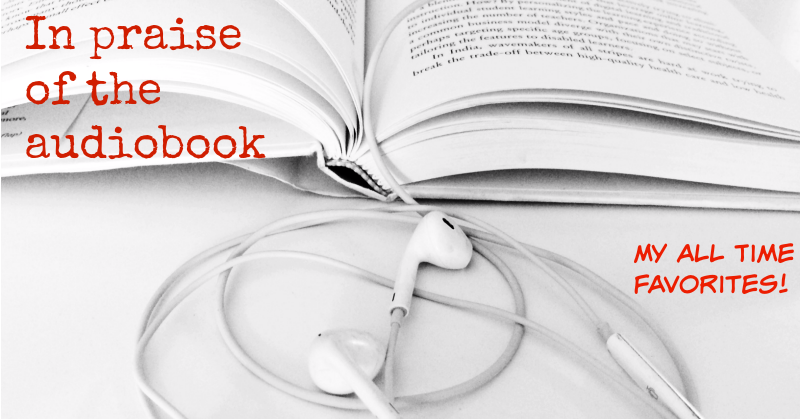 Gasoline may fuel the engine, but audiobooks are what keep me going behind the wheel on my long drives for work and pleasure, so I thought it would be fun to share some of my favorites with you readers… and ask you to help me re-fill my Audible library!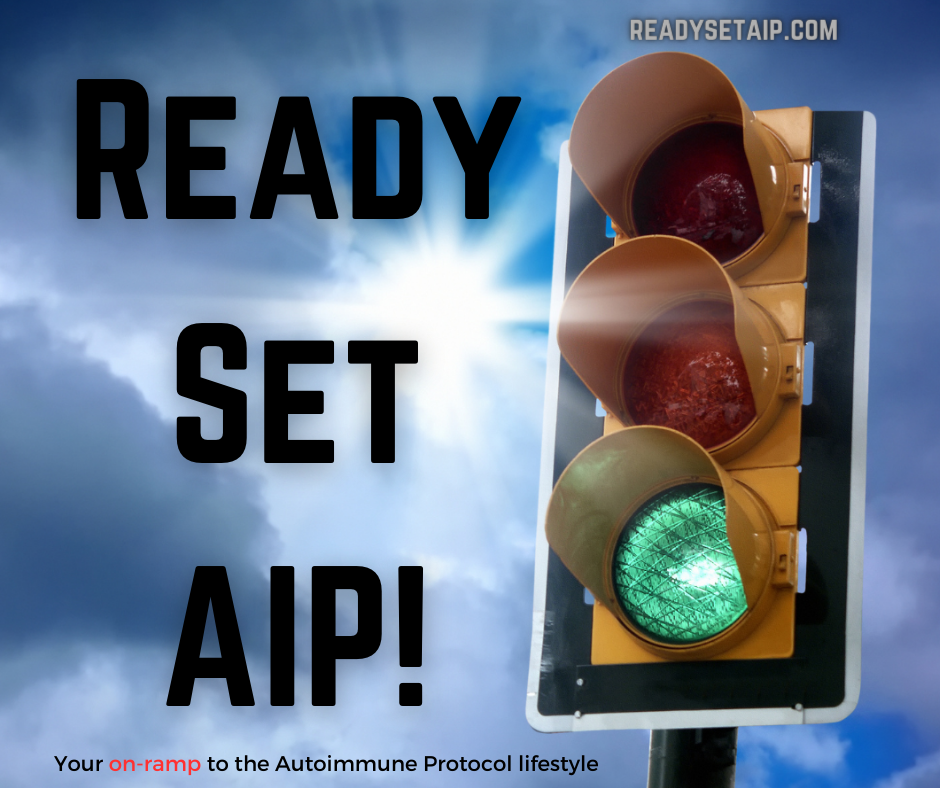 The idea for this post was spurred when my friend Eileen Laird offered me a free audiobook version of her book, A Simple Guide to the Paleo Autoimmune Protocol, to give away to one lucky reader. If you are interested, be sure to scroll all the way to the end of this post and use the Rafflecopter widget to enter (giveaway closes on Monday, September 12, 2016)… If you aren't yet familiar with Eileen's book or her blog Phoenix Helix, be sure to check out the review I wrote back in January when the print edition launched. The audiobook also gets my enthusiastic thumbs up, perhaps even more so because it is read by the author herself and if you are a loyal podcast listener like I am you know that she has a lovely soothing voice. I'm fortunate to know Eileen in real life and to have spent a fantastic rejuvenating weekend with her and three other bloggers recently… and through her podcast and audiobook you will feel like she is your friend too!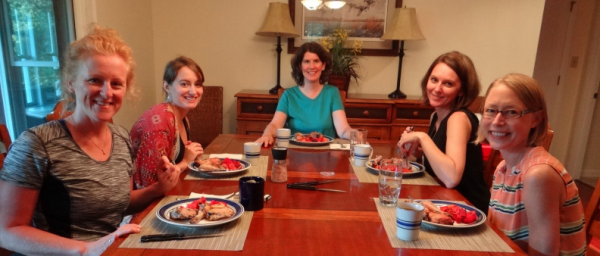 Ten of my favorite audiobooks, in no particular order
I don't remember who recommended it or why, but this was actually the first audiobook I purchased when I first got an Audible subscription. Hard to believe, but way back then I had never even heard of the now ubiquitous Chef Bourdain and was at first a bit put off by his arrogance in the first couple chapters, but was soon enthralled in the behind the scenes views of professional kitchens he shared.
I follow a modified GTD approach to managing the tasks relating to my many different tasks, including my day job, this blog, my side businesses, and managing my health – which can be a part time job all by itself. That's why I like David Allen's approach so much: he acknowledges that it is all important and it all needs to be dealt with. The audiobook is how I was first introduced to the methodology and highly recommend it to anyone else starting out.
Who doesn't love a travel book while traveling, especially when you are driving through the same area? Much of my work travel is in the vicinity of the Appalachian Trail and I figured that listening to this book would be as close as I would ever get to hiking it myself.
The audiobook version of this book entered my life many years after the print one did, and I use it now whenever I start to feel my stress level creeping up to the danger zone and need a reminder of how to keep it all in perspective. Managing stress is my biggest challenge, and one that I know I don't always handle very well, but the techniques in this book do really help – as long as I remember to use them.
This is a work of fiction, but I enjoyed getting lost in the potential science of it all and the characters have really stayed with me, including the enigmatic Dr. Swenson, whose presence in the shadows for so many hours before she appears reminded me of the way the shadow of Dr. Kurtz loomed over Marlow in Heart of Darkness.
I taught high school English for 9 years and my absolute favorite part of each year was when I got to lead a group of students through their first experience with one of Shakespeare's plays. This book was fun because it ditches all the familiar speeches and instead tells a human version of the story, particularly focusing on characters who Shakespeare didn't fully develop, like Ophelia and Gertrude.
This book was a fun escape into another person's life and left me feeling happy at the end. It's a coming-of-age story told from the perspective of an 85-year-0ld woman talking to her 22-year-old daughter who asked her "How did you get to be the woman you are today?."
I'm a huge Michael Pollan fan, starting with his book The Omnivore's Dilemma, which completely changed my life as I took the first steps toward questioning what I was eating and the impact it was having on me and on the planet. His most recent book, Cooked, didn't have quite the same impact on me, but I did enjoy having him as a traveling companion as he read it to me!
Yes, this is a kid's book, but it was such a fun world to escape to! I never would have even considered it, except that I heard it strongly recommended by Tim Feriss on his podcast. Just trust me… you will love it too!
I first read Liz's book in print form and could tell right away that if she recorded an audio version, it would be a winner. She has a unique voice that keeps you entertained while at the same time dropping serious knowledge bombs on you about the many ways conventional wisdom about diet and nutrition is totally wrong.
How to become an audiobook addict without breaking the bank
My husband likes to check out audiobooks from the library, but that means that you don't always get what you really want when you want it, and then you have to fumble with CDs while you are driving.
I find that an subscription to Audible is a very cost effective and easy way for me to keep myself stocked with audiobooks and maintain a library of old favorites that I can return to any time I want, but not have to store the physical discs or even the digital audio file.
If you are new to Audible, as a Gutsy By Nature reader, I have a special offer for you to get a 30-day free trial membership and two free audiobooks, that you get to download and keep, even if you decide not to continue beyond the trial period. Make sure you use this link to join Audible and Gutsy By Nature gets a small commission for referring you, which I would deeply appreciate!
The Giveaway

One lucky winner will get a digital download of A Simple Guide to the Paleo Autoimmune Protocol by Eileen Laird, read by the author. This contest is open to all, whether you are an Audible member or not! Eileen wanted me to make sure to include this statement: "Please note: this is a digital download of the audiobook (not a CD). It's redeemed through Audible.com. You don't need to be a member, but you will need to sign in with your Amazon account to redeem your prize. (Amazon owns Audible)."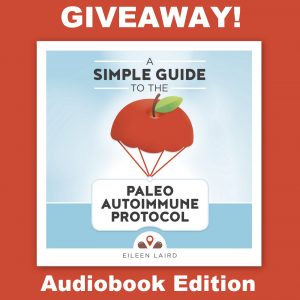 In the comments below…
Tell me which of my top 10 favorites you are going to add to your Audible list and why, OR…
Tell me a favorite of yours that I should add to my list and why!
Then verify your entry with the Rafflecopter widget. You can also earn extra entries by visiting me on Facebook, following me on Instagram, or signing up for my newsletter. One winner will be randomly selected by the Rafflecopter generator on Tuesday, September 13 and notified by email! [Update: The giveaway is over. Congratulations Samantha M.!]
photo credit: neetalparekh (license)