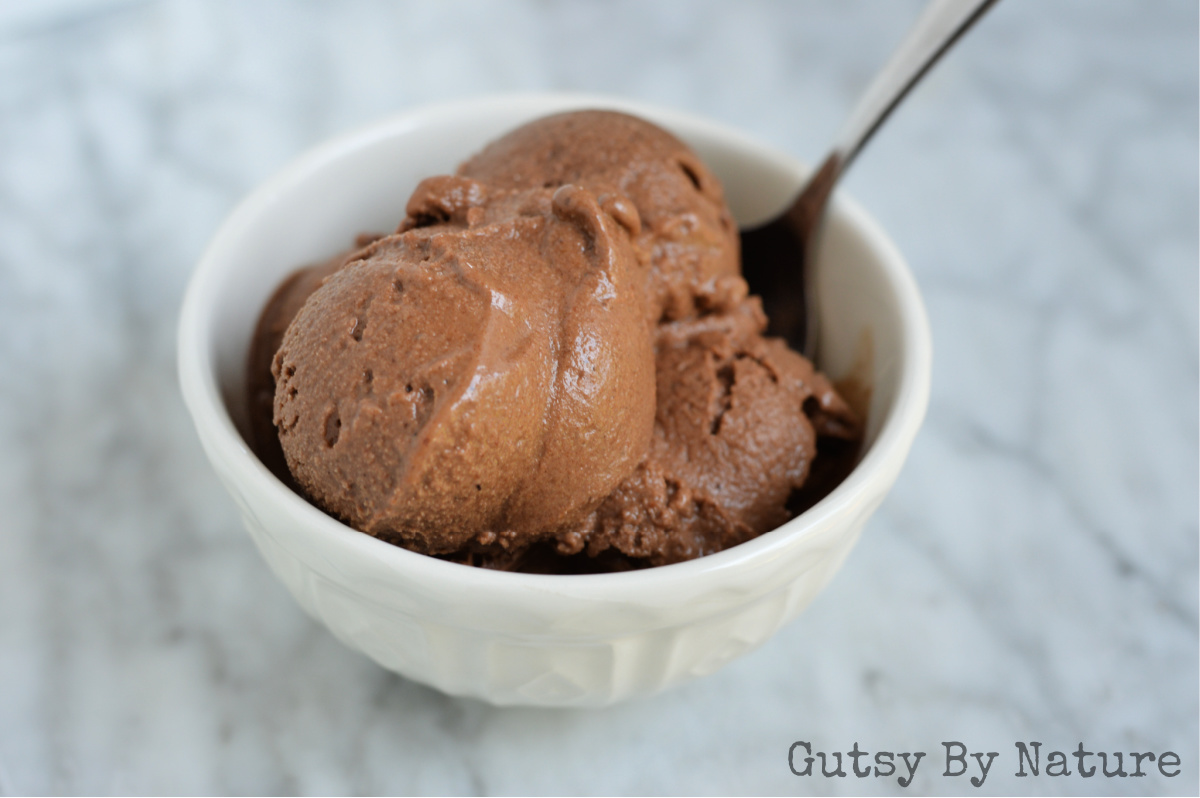 What's the month of August without some chocolate ice cream? If you are in the elimination stage of the autoimmune protocol (AIP), or like me have discovered that you don't tolerate chocolate OR dairy products, you may think your only answer to that question is to stomp your feet and scrunch up your face and have a little temper tantrum!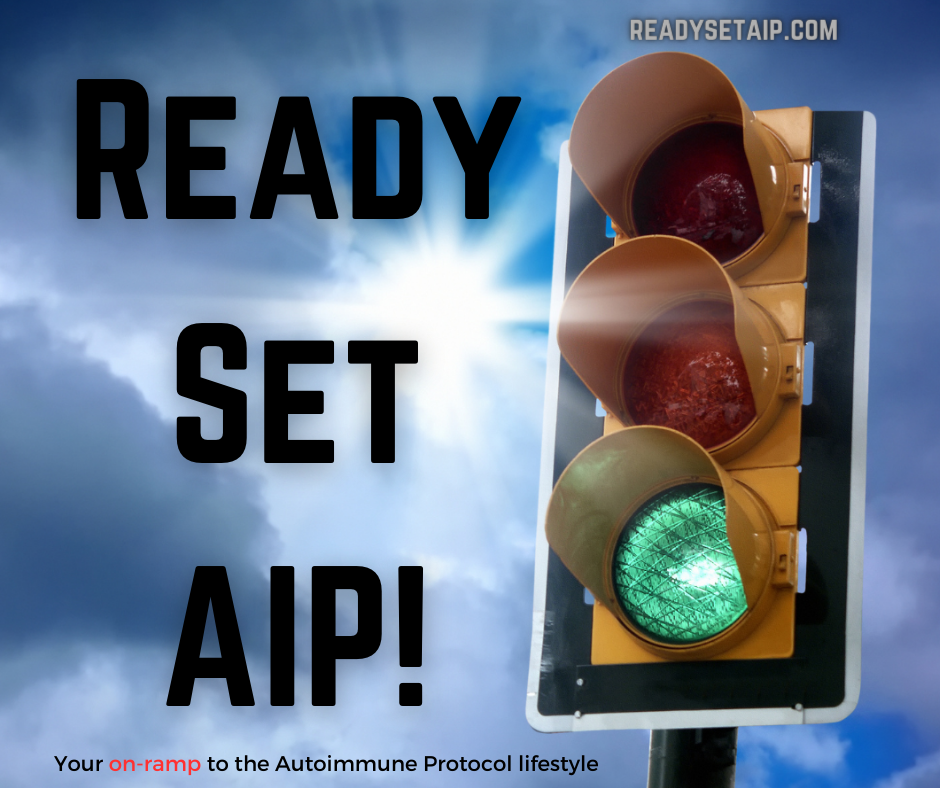 But wait!
I am happy to announce that I have cracked the code on a vegan and AIP chocolate ice cream alternative that I call "n-ocolate n'ice cream…"
Inspiration credit for this dairy free ice cream
This AIP ice cream recipe, particularly the way that it is sweetened, is heavily influenced by the recipes in Kelly V. Brozyna's 2014 book Dairy Free Ice Cream (which appears to be no longer in print, though the Kindle edition is still available and you can see many of her recipes still on her blog, The Spunky Coconut).
Ingredient notes
Carob as an alternative to chocolate
Forget about all the store bought carob chips for AIP; unfortunately none exist without any added ingredients that would make them fully compliant. I also caution against simply using roasted carob powder as a 1:1 alternative for cocoa powder in a standard baked good recipes. But the natural sweetness of roasted carob powder works perfectly in a recipe like this that doesn't have any refined sugar added.
I've had experience with several different brands of carob powder and they do seem to perform similarly. Just be sure you double check the labeling to make sure it doesn't have any added ingredients and was packaged in a gluten-free facility, such as this brand.
Vanilla
You can skip the vanilla entirely, but I think it adds a nice dimension to the flavor and helps it have an even more chocolate-like quality. A pure vanilla powder such as this brand will keep it AIP-compliant, but using regular vanilla extract will actually make the ice cream a little bit softer and easier to serve after being in the freezer for several days because of the alcohol content.
AIP coconut milk
You need to be very careful when you buy coconut milk because many brands, even ones in health food stores, have emulsifiers added to them so the cream and the liquid don't separate as much. I used to recommend a particular imported brand, but have recently begun to suspect that they are not truthfully labeling their products. If you have a Trader Joe's location near you, you can get cans there without any additives but they are not labeled as BPA-free, so I worry about the health impact of the packaging. Best case scenario would be for you to make your own coconut milk – which actually isn't as hard as you think it would be, as long as you have a high speed blender.
Ice cream making tools
Speaking of blenders, you are going to need one for this recipe anyway, so why not also use it to make your own coconut milk!
This is the blender that I have…
You can make this with a cheaper "regular" blender, but it may not be as smooth.
You also need an ice cream maker! This is the model I recommend…
I used to have an earlier model version, but in a fit of decluttering, I decided to replace it with this attachment to my Kitchenaid Mixer. It gets the job done, but I wish I had kept the dedicated ice cream maker as it was much easier to work with.
AIP Chocolate Ice Cream Recipe
Print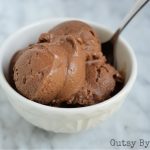 N'ocolate N'ice Cream (AIP, vegan)
---
Author:

Yield:

1 quart

1

x
Description
It's not really chocolate ice cream, but your taste buds will be fooled by this AIP-compliant dairy-free "n'ocolate n'ice cream"!
---
---
Instructions
Before you start, make sure the insert to your ice cream maker is chilled according to the manufacturer's directions.
Place all ingredients in blender and purée until smooth.
Freeze for about an hour, or until cold but not yet starting to solidify.
Pour into ice cream machine and churn per the manufacturer's directions.
Transfer to a storage container and freeze for another 1-3 hours to allow it to firm up just enough so you can scoop and serve easily.
Did you enjoy this recipe? Want to be the first to hear about new AIP-friendly, gluten-free, Paleo recipes? Please sign up for my weekly email newsletter to stay in the loop!

You may also like this recipe for Cherry Ice Cream!
Looking for a one-stop shop for AIP baking essentials? I recommend ShopAIP!
Click to Pin It!