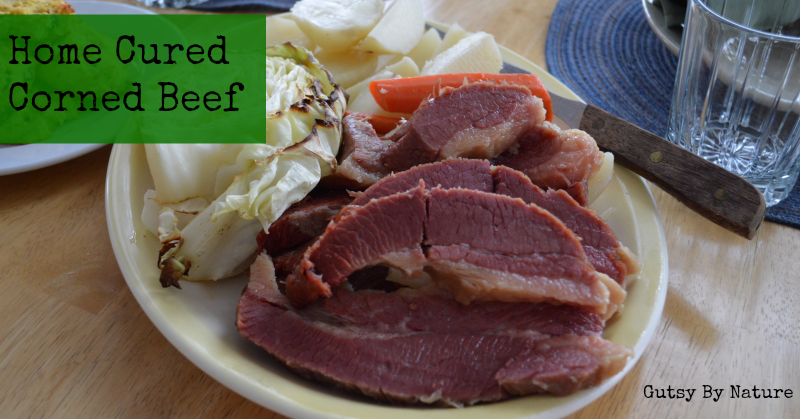 Why not cure your own corned beef for St. Patrick's Day this year? Home cured corned beef takes just a little bit of time and the some space in the back of your refrigerator, and you have complete control over the quality and ingredients.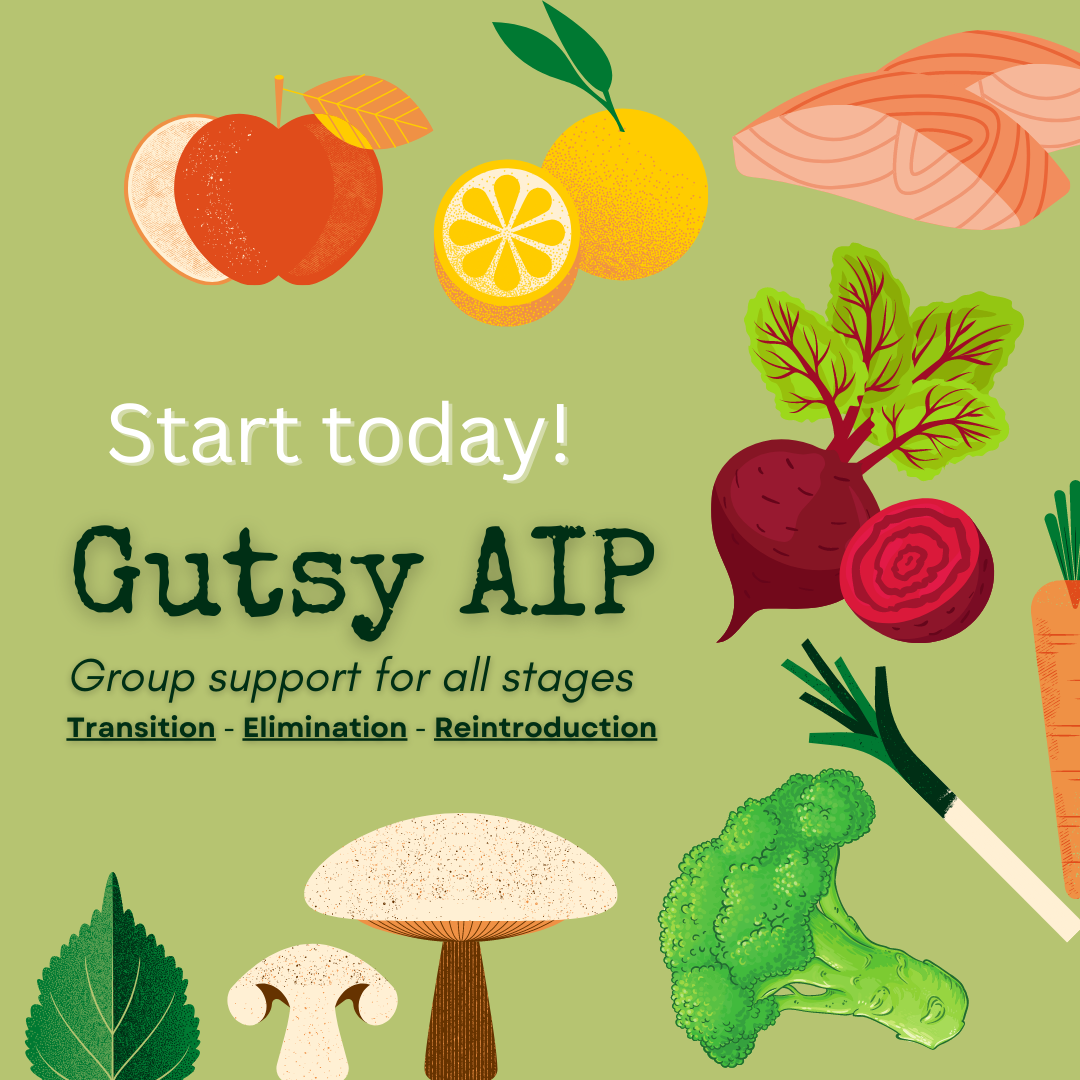 Corned beef and cabbage is my family's traditional St. Patrick's Day dinner, though I have recently learned that it is not actually a dish commonly eaten in Ireland. It seems that it took root in the Irish-American culinary culture during the wave of Irish immigration during the 18th century when new immigrants discovered that the dish that had been expensive in their homeland was cheaper and more widely available in their new home.
The term "corned" refers to the large granular salts that are used to cure the beef. Today this "corning" is achieved with basic kosher salt and a small amount of sodium nitrite. Historically, sodium nitrite was important for its preservation qualities. With refrigeration today, it is really only used to create the distinctive taste and deep red color of corned beef. You can omit it, but your meat will be gray and therefore not look like corned beef – and honestly, that's half the equation of corned beef! Sodium nitrite can be purchased online but since the quantity needed is so small, you might want to just check with your local butcher and see if they'd be willing to share a couple teaspoons with a good customer.
What about the health risks of sodium nitrites?
Should we be worried about eating meat cured with sodium nitrite? Perhaps. Cured meat consumption seems to be linked to cancer and Mark Sisson advises readers to go nitrite-free. But Chris Kresser, who I respect immensely, says there is no reason to be concerned and in fact we get far more from vegetables than from cured meats.
My take? The recipe uses a tiny amount (just 2 teaspoons dissolved in a gallon of water – and I suspect you could probably reduce that even further and would still be happy with the results). As long as you aren't making processed meats a staple of your daily diet, I don't think you have anything to worry about, especially if you are starting with quality grass fed meat.
Home Cured Corned Beef Recipe
Print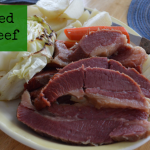 Home Cured Corned Beef
---
Author:

Total Time:

243 hours

Yield:

6

-8

1

x
Description
Yes! You can make corned beef at home!
---
2 quarts

water

1 cup

kosher salt

1/2 cup

sucanat, honey, or coconut sugar
ice

2 teaspoons

sodium nitrite (optional)

1

cinnamon stick

1 teaspoon

mustard seeds

1 teaspoon

whole black peppercorns

8

whole cloves

8

allspice berries

2

bay leaves

1/2 teaspoon

ground ginger

1 teaspoon

coriander seeds

1/2 teaspoon

nutmeg
beef brisket (3-5 pounds)

1

large onion

1

whole garlic head
---
Instructions
Heat water in 6-8 quart pot and dissolve salt, sugar, and sodium nitrite. Add spices and remove from heat.
Add ice until volume comes up to 1 gallon. This will have the result of both quickly cooling the brine while creating the correct salinity.
Transfer brine to a large glass or ceramic vessel. Add brisket and use a plate to weigh the meat down and keep it submerged. Cover and place in refrigerator for 5-10 days.
Remove meat from brine and rinse thoroughly.
Place brisket in a dutch oven or other large pot. Add enough water to cover the brisket.
Cut onion in half and put both pieces, along with garlic head, in water.
Bring to a boil and skim off the foam that comes to the surface.
Reduce heat to simmer and cover. Simmer gently until very tender (about 3 hours).
If desired, add root vegetables like carrots, parsnips, and potatoes during the last hour of cooking.
Slice and serve.
Prep Time:

240 hours

Cook Time:

3 hours

Category:

Main

Cuisine:

Irish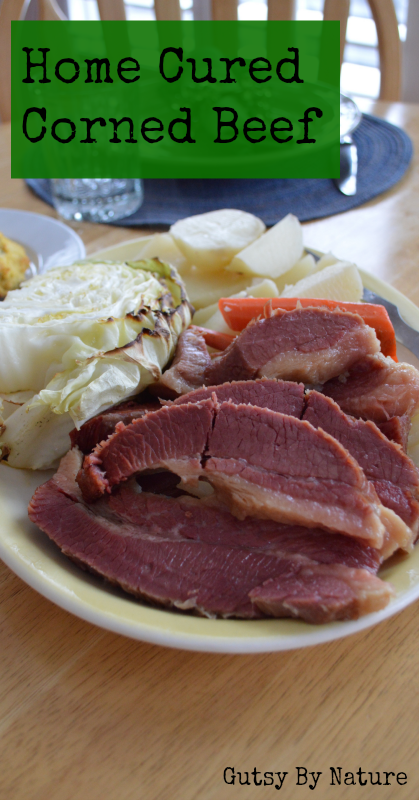 To round out this meal, consider serving with…