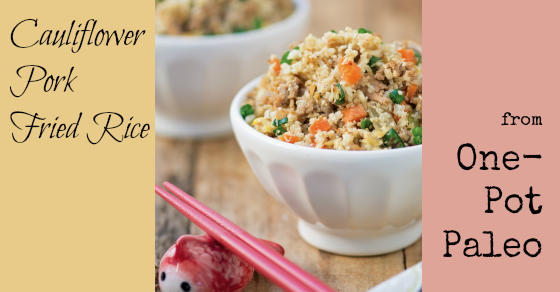 My midwestern relatives have one-pot cooking down to a science with their casseroles, hot dishes, and stews – but what about one-pot paleo cooking? This new cookbook from Jenny Castaneda proves that it can be done deliciously, even while sticking to a whole and real food diet free of grains, dairy, and the processed foods from cans and boxes that my childhood favorites relied upon.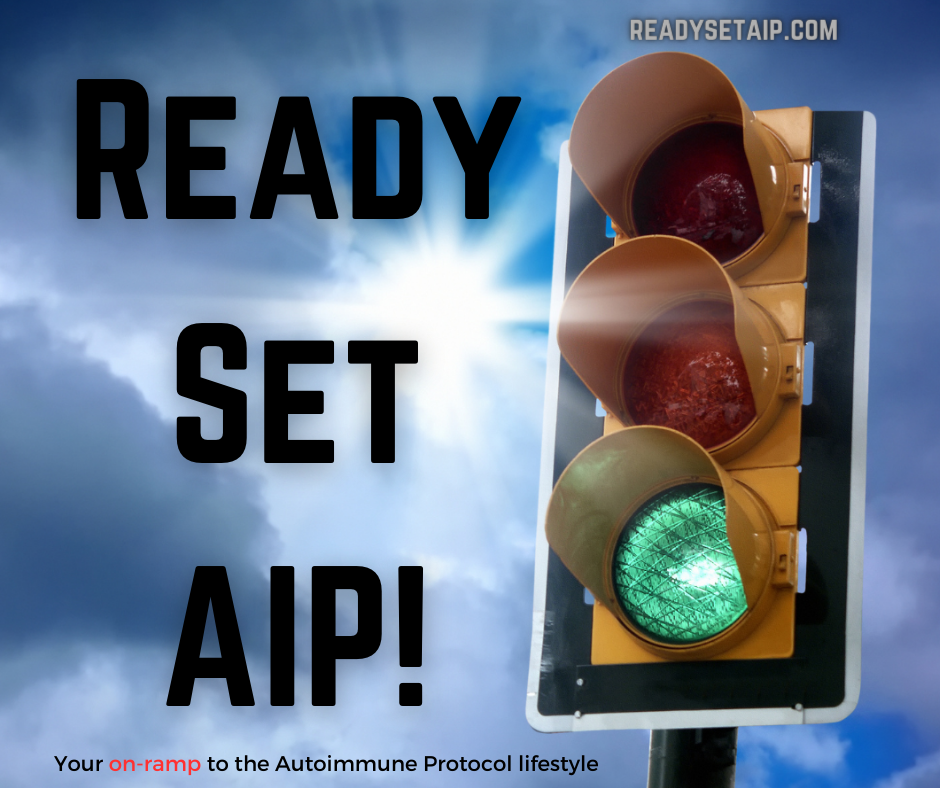 Don't believe me? Read all the way to the end of this post for a sneak preview recipe for cauliflower pork fried rice that Jenny was so generous to let me share with you!

UPDATE: Congratulations Dana S.! Check your email and verify your address to receive your copy! If you are reading this post before July 6, you can also enter to win a copy at the bottom of this post. Simply post a comment telling me which recipe (bolded in the review) you are most excited about and then verify your entry using the Rafflecopter widget. Entries will close at midnight on Monday, July 6 and a winner will be randomly selected and notified on July 7. [Open to US residents only.]
What makes One-Pot Paleo so great?
One-Pot Paleo features the international flavors Jenny has become known for via her popular blog Paleo Foodie Kitchen but has streamlined all of them so that you can make them in a single cooking vessel. Jenny is highly influenced by the cooking style of her Filipino heritage, which is truly a melting pot of flavors from Spanish, American, and Asian cultures, including pork belly stew (puchero) and a healthy version of Filipino chicken barbecue. She's also an avid world traveler and you see evidence of that all over this cookbook, particularly in dishes like Irish stew and Moorish skewers.
So far, my favorite dishes have been the ones that really highlight this international flair – in particular we loved the stir-fry rice noodles (pancit), a staple of Filipino celebration that Jenny says symbolizes long life and prosperity. We have also made and loved the pork chops with swiss chard, the sushi restaurant inspired "seafood dynamite," and the cauliflower pork fried rice you'll see at the end of this review. Other dishes that we've marked and are looking forward to cooking, especially later in the year when the weather gets cool and we start craving comfort foods, include the "no clay pot" chicken, the chicken biryani, the weeknight gumbo, and the seafood coconut stew.
Another element of this book that I love is how it is organized. Recipes are grouped not by course or by ingredient, but by their cooking vessel. In the "Sizzling Cast Iron" section you'll find a huge diversity of dishes from skirt steak fajitas to Austrian pancake bites. This is followed by the "Comforting Casseroles" section and includes dishes like chicken and eggplant parmigiana and a tasty grain-free breakfast pizza quiche, "Scrumptious Stir-Fries" which includes favorites like cashew beef and more adventurous dishes like balsamic sardines, meaty "Bake, Broil or Grill" recipes, a section of "Warming Soups and Stews" and finally "Sensational Salads" that includes a recipe for ahi poke that I can't wait to try.
What about my healing diet?
There is an index in the back of the book that calls out allergens and notes which recipes are naturally dairy free, nut free, grain free, and egg free. Of the 80 recipes in the main sections, nearly all are grain free (white rice and rice noodles are the exception) and can be made dairy free by using an alternate cooking fat, and many are nut and/or egg free. With their decidedly international flair, the vast majority of the dishes do rely heavily upon nightshades and spices that are derived from seeds – both of which need to be eliminated on the initial phase of the paleo autoimmune protocol (AIP).
Therefore, this is probably not a great book for someone just starting out on AIP, but if you have reintroduced at least eggs and seed-based spices, you will find many dishes you can eat and will love (including the cauliflower pork fried rice at the end of this post!). FODMAP and SCD status is not indicated within the cookbook, but if you are following either of these healing diets and are comfortable making substitutions or omissions based on your dietary needs, you will find many dishes here to enjoy.
The bottom line
One-Pot Paleo would be a great addition to most paleo cookbook libraries, especially people who are looking for flavorful dishes that are easy to pull together and minimize clean up (and who doesn't want that?!). You don't need any special cooking skills to make any of these dishes, so it would also be a great gift for people who are new to cooking from scratch in general. The flavors and dishes have such universal appeal, so this would also be a great cookbook for people who are not necessarily interesting in totally "going paleo" or for inspiration when it comes to making dishes to serve mixed groups, such as a non-paleo potluck or family gathering.
In short, I highly recommend this cookbook for virtually everyone!
Cauliflower Pork Fried Rice Recipe
Print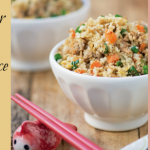 Cauliflower Pork Fried Rice from One-Pot Paleo
---
Author:

Total Time:

27 mins

Yield:

4

servings

1

x
Description
I regularly eat cauliflower rice because it's filled with essential vitamins, but it has to be cooked and seasoned just right or else it looks and tastes blah. Use the same ratio of cauliflower to ground pork, and say bye-bye to bland rice. I make a big pan of this so we have enough for days—if it lasts that long! Once the pork and vegetables are ready, riced cauliflower cooks fairly quickly. Keep a close eye on it so it doesn't end up getting mushy.
---
1 tbsp

(

15

ml) ghee or bacon fat

3

cloves garlic, minced

1

c (130 g) sweet onion, chopped

1

lb (450 g) ground pork

1

c (50 g) carrots, chopped

3 tbsp

(

45

ml) coconut aminos

1 tsp

fish sauce

¼ tsp

coarse ground black pepper

2

large eggs

4

c (480 g) Cauliflower Rice

½

c (20 g) green onions, chopped
---
Instructions
Add ghee to a wok over medium-high heat. Add the garlic and onions. Sauté for 3 minutes. Add the ground pork and cook for 7 to 8 minutes while breaking apart big pieces with the back of a wooden spoon.
Stir in the carrots and season with the coconut aminos, fish sauce and black pepper. Remove from the wok and set aside in a bowl. Crack the eggs into the wok and scramble for 1 minute. Return the pork mixture to the pan and stir together with the eggs. Add the cauliflower rice and green onions. Mix until everything is thoroughly combined. Cook for 5 minutes until cauliflower is soft but not mushy.
Top with more green onions before serving.
Prep Time:

10 mins

Cook Time:

17 mins

Category:

Entree

Cuisine:

Asian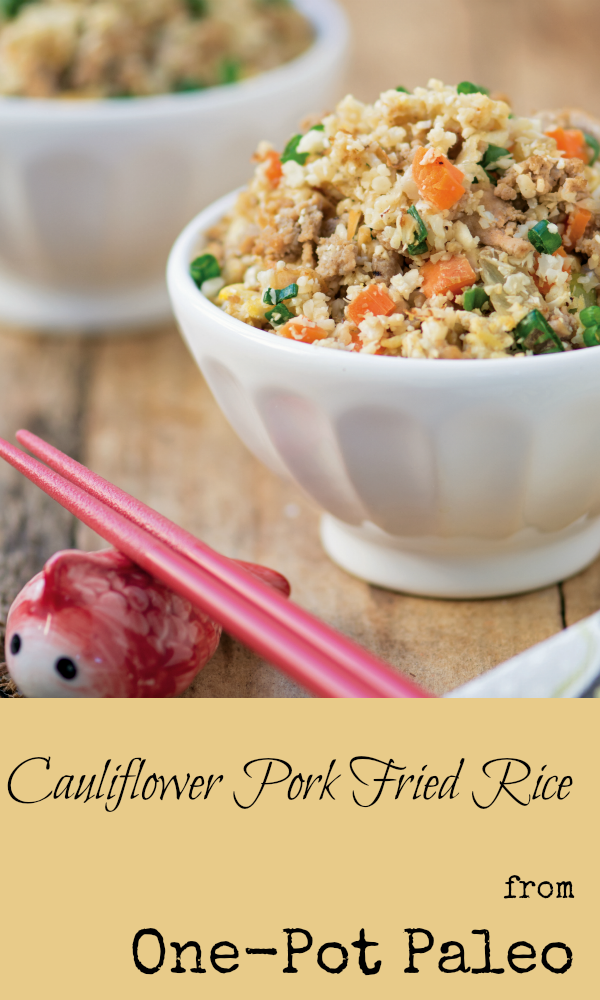 Enter to win a copy of One-Pot Paleo!
Post a comment below with the name of the recipe you are most excited to make, or why you want this cookbook, and then come back here and verify your entry using the Rafflecopter widget below. That will allow you to make additional entries by signing up for my newsletter and following me on social media.