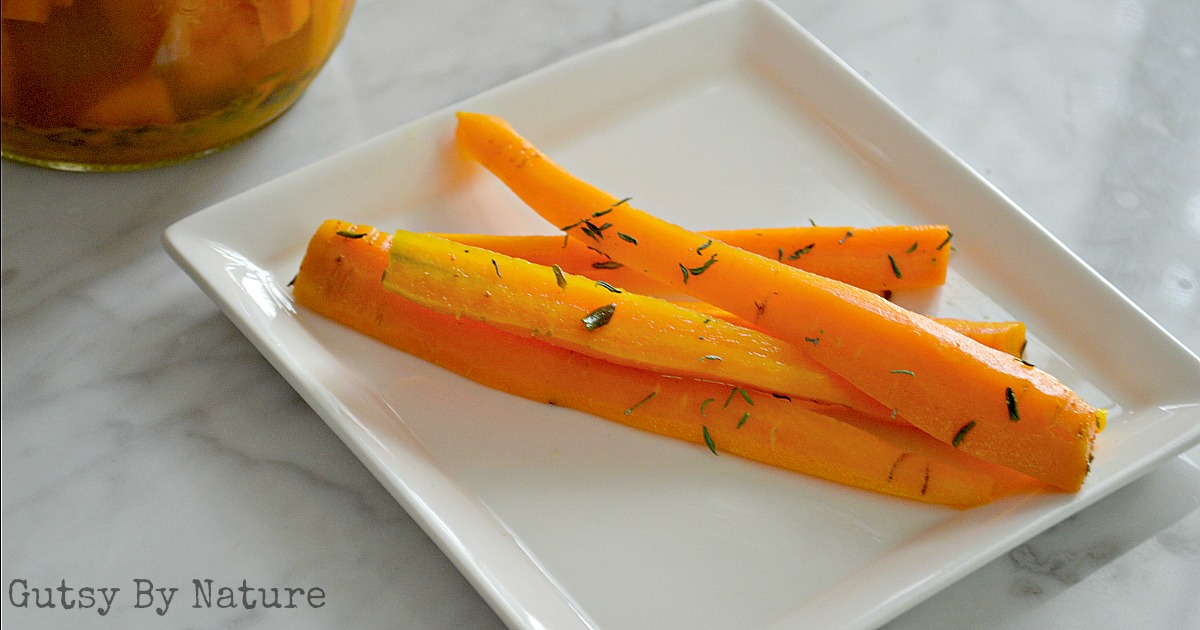 Yes, you can pickle most anything and these quick pickled carrots with AIP-friendly spices prove that true! And yet, when we hear "pickle," cucumbers are what come to mind most often and "dill" is the seasoning. But acid, salt, and spices can transform even the most mundane food into something exotic and flavorful, perfect for adding to a relish tray, a salad, or simply sampling right out of the jar… maybe even without even closing the refrigerator door first (I won't tell!).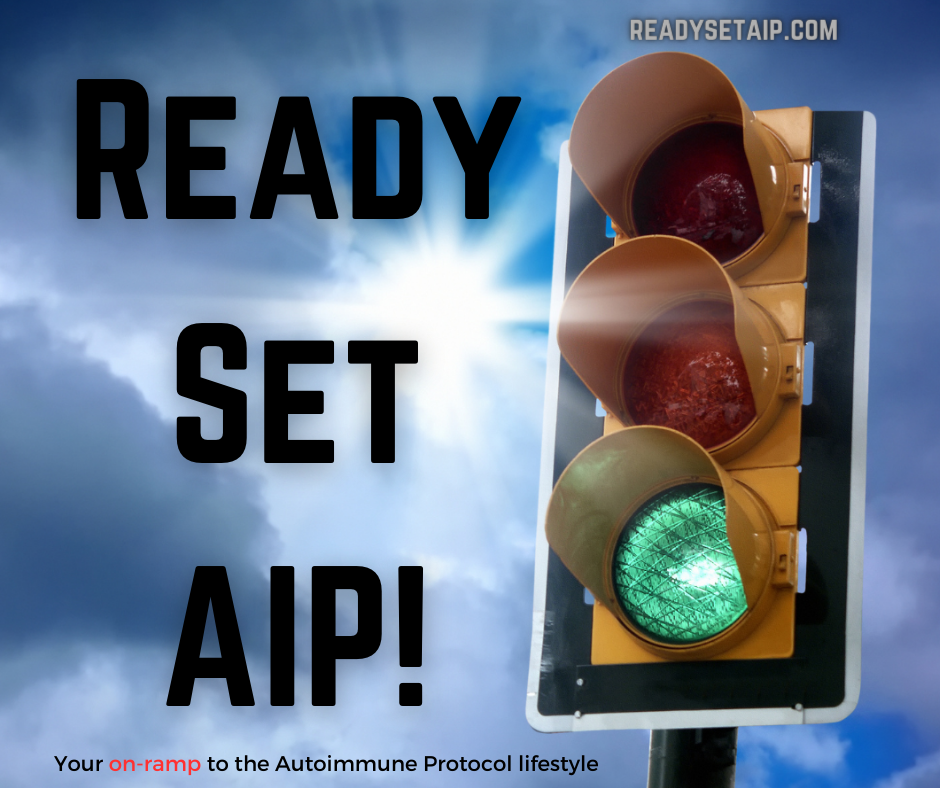 Pickled or fermented?
Let the record state that I am a big fan of fermented foods. I like making my own ferments at home (as shown in this post about how I make a simple sauerkraut by the jar and this one that chronicles my first ever batch of kombucha) and try to eat a little bit most days. Fermented foods and pickled foods end up tasting similar, but they get to that taste by different routes… and one of them is a much longer journey!
To ferment something naturally, you need to wait at least a couple days and often times much longer. The reward for your patience is both delicious and nutritious because it will contain beneficial bacteria… natural probiotics, if you will.
Pickling uses prepared vinegar, which is a product of fermentation, so you can be enjoying the taste in short order. And you might think that if you use an unpasteurized vinegar, such as the apple cider vinegar you see advertised as "being with the mother," you could still get a few bacteria. However, if you are pickling something fairly hard and dense… like a carrot… you really need to apply some heat, and that will almost certainly kill off most or all of those bugs.
Ingredient notes
But sometimes you just want a quick pickle, and that is perfectly OK! As long as you use a good organic apple cider vinegar , some natural sea salt(click the bolded words to see my favorite brands of each) and keep the sweetener to a minimum – you can have a pickled something in no time and feel good about eating it!
Notes for healing and other special diets
Almost everyone can enjoy these quick carrot pickles… they happen to use only spices and herbs that are compliant on the elimination phase of the Paleo autoimmune protocol (AIP). For others, you will need to select the appropriate sweetener or omit it entirely as described below.
Use honey to make legal for the Specific Carbohydrate Diet (SCD).
Use coconut sugar if you need a low-FODMAP option or want them to be vegan.
Omit the sweetener entirely if you are following Whole30 or have another reason to avoid added sugars.
Finally, I know a lot of my readers are dealing with bowel issues like Crohn's disease and may not be able to easily digest vegetables. Bringing the solution up to a full rolling boil and then allowing the pickled carrots to sit for 30 minutes before moving to the refrigerator does soften the carrots somewhat, but they are still mostly raw and could be problematic. To address this, you may choose to place the carrots in the boiling solution and allow them to cook for 5 minutes before transferring everything to your mason jar or other container.
Now, on to the recipe…
Quick Pickled Carrots Recipe
Print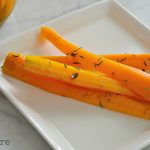 Quick Pickled Carrots (AIP, SCD)
---
Author:

Total Time:

45 mins

Yield:

12

servings

1

x
Description
We tend to think "cucumber" and "dill" when we hear the word "pickle," but there is no reason you can't go with "carrot" and some more exotic spices! This AIP-friendly recipe can be easily adapted for SCD, Whole30, or other special diets.
---
1

pound carrots

3/4 cup

apple cider vinegar

3/4 cup

filtered water

2 tablespoons

sea salt

2 tablespoons

honey, coconut sugar, or other sweetener (optional)

1 teaspoon

dried thyme

1 teaspoon

powdered ginger

1 teaspoon

ground turmeric
---
Instructions
Peel carrots and cut into spears, no thicker than 1/8 inch. Place these carrots in a mason jar or other heat proof container you will be able to seal and store in the refrigerator.
In a small saucepan, combine vinegar, water, salt, and sweetener (if using) and bring to a full roiling boil. Add thyme, ginger, and turmeric.
Carefully pour boiling liquid into jar, over carrots.
Allow to cool naturally for about 30 minutes, then cover and transfer to refrigerator. Consume pickled carrots whenever they cool, or store for up to two weeks.
Prep Time:

45 mins

Category:

Appetizer
Did you enjoy this recipe? Want to be the first to hear about new AIP-friendly, gluten-free, Paleo recipes? Please sign up for my weekly email newsletter to stay in the loop!