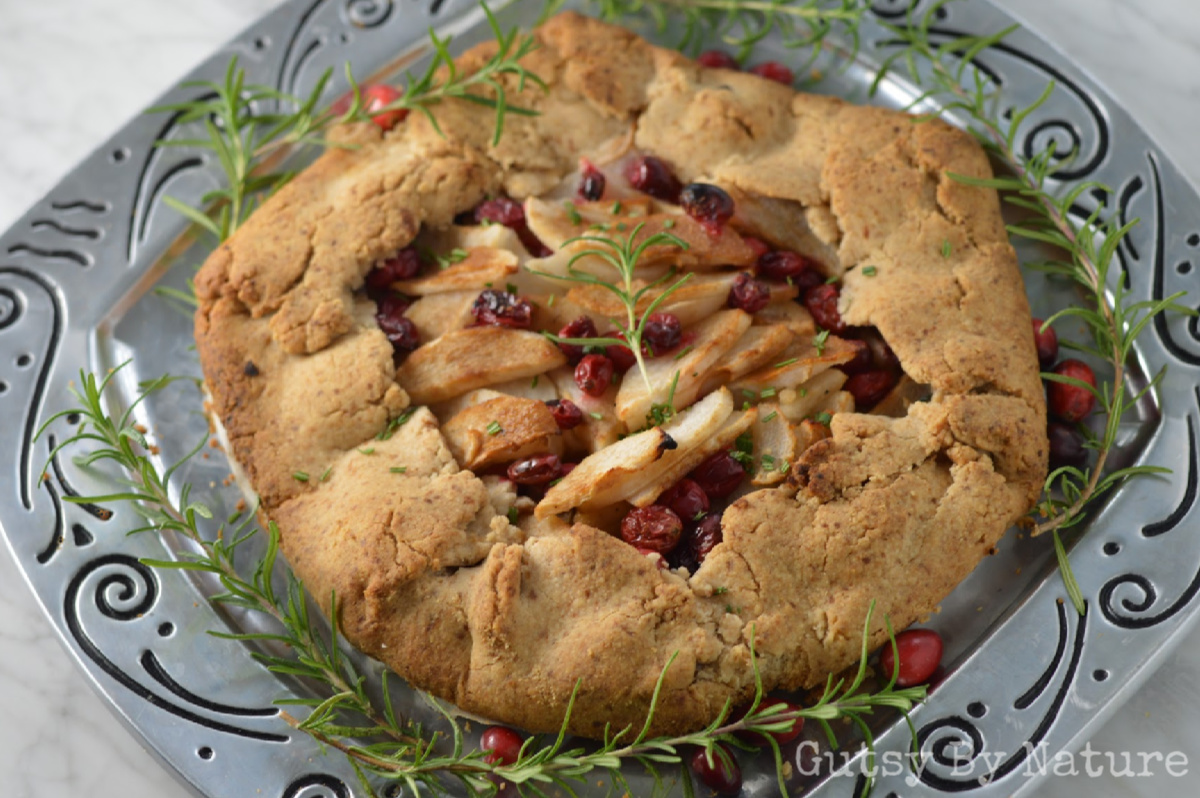 Looking for an easy gluten-free or AIP dessert that will wow your holiday guests? A rustic French galette is the perfect canvas for simple or exotic flavors. You could make it with berries or apples, but this mixture of pears and cranberries provides seasonal color and an optional sprinkle of rosemary takes it up another notch.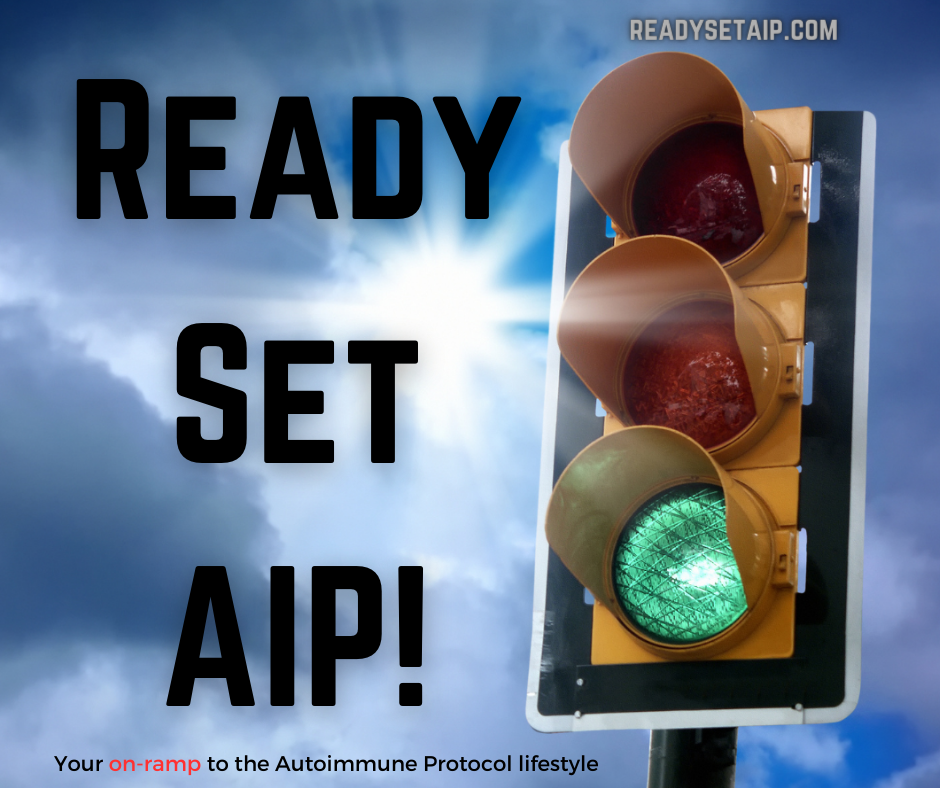 About AIP baking ingredients
This tender flaky crust requires three different types of AIP-friendly flours: cassava, tigernut, and arrowroot. Yes, you need all three. No, I do not know of any options for substituting different flours. I take no responsibility for experiments that use different flours!
AIP-friendly baking is tricky… if you can't find or don't like or are unable to eat a particular ingredient in a recipe like this, the best thing to do is to keep looking and find a different recipe instead, as this one is just not for you! I hope that doesn't sound harsh, but I want to pre-empt the inevitable comments I will get asking me "What can I use instead of…" and the disappointment when the recipe doesn't turn out.
For best results, I recommend weighing your flours. I also can't guarantee that other brands of flours will work the same as mine did. It seems that tigernut and arrowroot are relatively consistent across brands, but cassava varies. Here is what I used, with links to purchase through ShopAIP if you can't get them locally.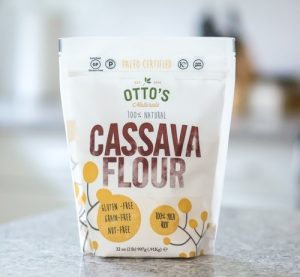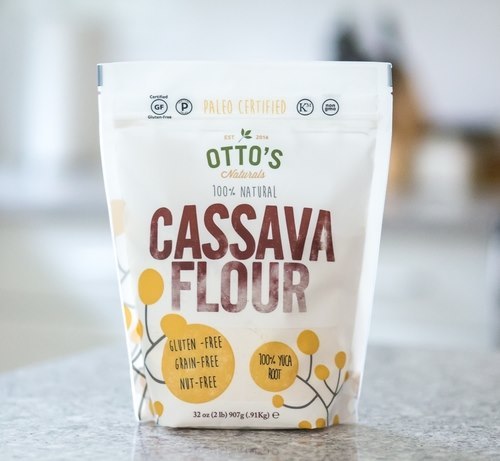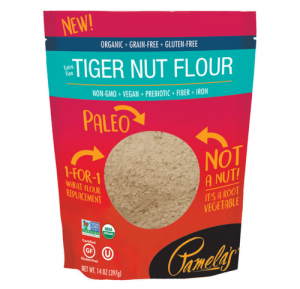 I have made this crust both with lard and with palm shortening and they were equally delicious, however I thought the lard gave a slightly more flaky crust and is also my preference from a health and environmental perspective, provided you can get lard from healthy pigs. I render my own from fat I get from a local farmer, but if that is not an option for you, the leaf lard produced by Fatworks is a good commercial product.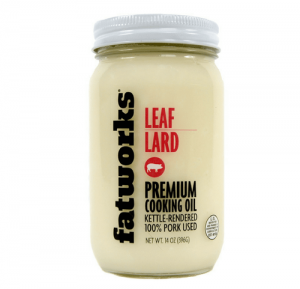 Now, on to the recipe! Make this for Christmas or another winter holiday… or any time! I love rosemary and think it elevates this sweet dish to a new level, but if you aren't a fan feel free to omit it or just use as an aromatic garnish.
Cranberry & Rosemary Pear Galette Recipe
Print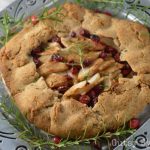 Cranberry & Rosemary Pear Galette (AIP)
---
Author:

Total Time:

1 hour

Yield:

6

-

8

servings

1

x
Description
This rustic gluten-free galette is an impressive and easy to make dessert, perfect for holiday dinners!
---
---
Instructions
Place the cassava, tiger nut, and arrowroot flours in a food processor. Add the sugar and salt and pulse a couple times to mix.
Add the cold lard and pulse until the mixture begins to look like crumbs, but don't over-process as we don't want the lard to melt.
Add the ice water and continue pulsing until the mixture has come together. Depending on the temperature and humidity level of your kitchen, you may need to add 1 to 3 additional tablespoons of water to make the dough hold together. Place the dough in the refrigerator while you prepare the pears and preheat the oven to 400° F.
Peel and core the pears and cut them into thin (about 1/8 inch thick) wedges. Toss in a bowl with the cranberries and toss with a light dusting of arrowroot starch.
On your work surface, lay out a piece of parchment paper that is about the size of the baking sheet you will be using. Lightly dust it with arrowroot starch and then place the dough onto it. Shape it into a ball and then flatten it down to about 1 inch thick. Sprinkle arrowroot starch over top of that and then place a second piece of parchment paper on top. Use a rolling pin to roll out the dough evenly until it is a rustic circle about 1/8 inch thick.
Remove and discard the top piece of parchment. Place the pear and cranberry mixture on the center of the dough, leaving at least 2 inches around the edge. Then start at the top of the dough and use the parchment paper to help you pull up the edge and then lightly fold it over the fruit filling. Repeat all the way around, until you have a rustic pie with some fruit still showing in the middle.
Carefully transfer the galette, still on the parchment paper, onto a baking sheet.
Bake for 40 minutes, or until lightly browned. Garnish with rosemary and additional cranberries if desired and sprinkle with a teaspoon of chopped rosemary.
Allow to cool for about 15 minutes without trying to move it, then slice and serve.
Prep Time:

20 mins

Cook Time:

40 mins

Category:

Dessert

Cuisine:

French
Did you enjoy this recipe? Want to be the first to hear about new AIP-friendly, gluten-free, Paleo recipes? Please sign up for my weekly email newsletter to stay in the loop!