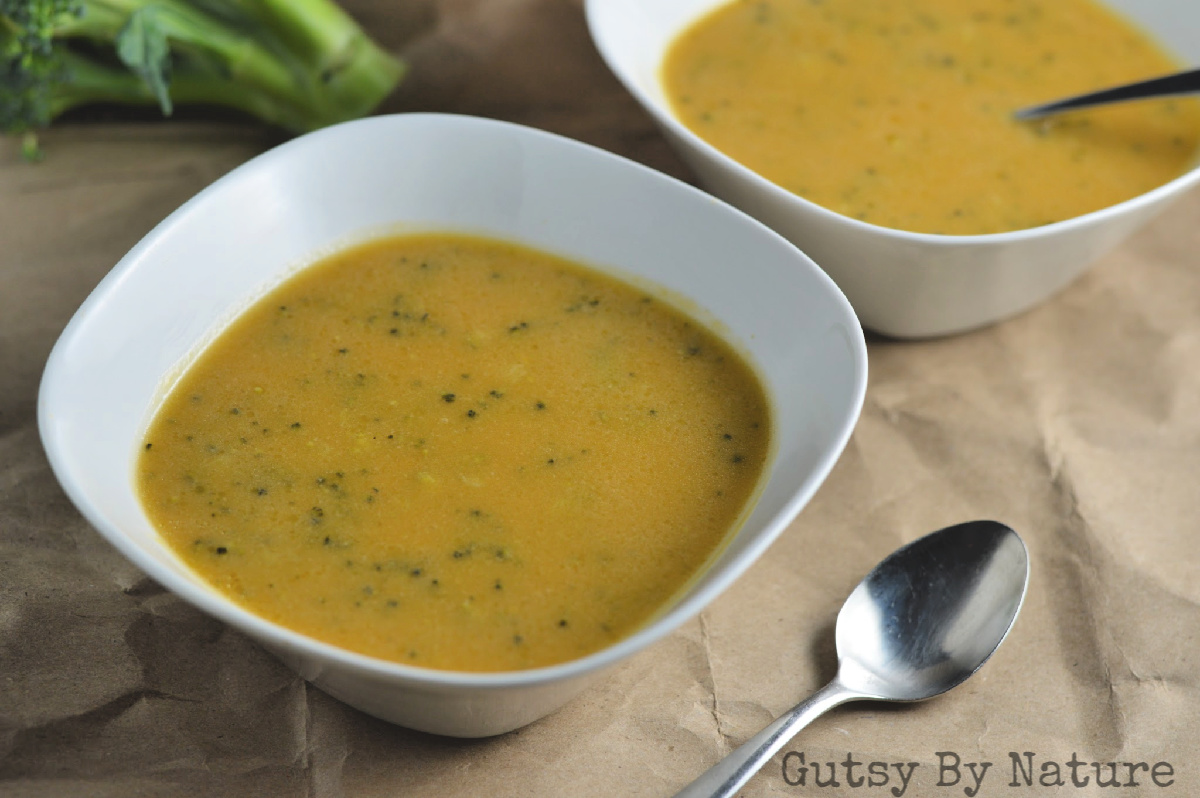 If your favorite way to eat broccoli is smothered in cheese sauce, then this recipe is for you! It is dairy free, but is a pretty good AIP-friendly representation of the cheddar broccoli soup… though much more nutrient dense. The yellow color comes from vitamin A rich butternut squash and optional nutritional yeast adds both a cheesy flavor and some B vitamins. It's easy to prepare and enjoy any time of year, but particularly appealing on cold winter days.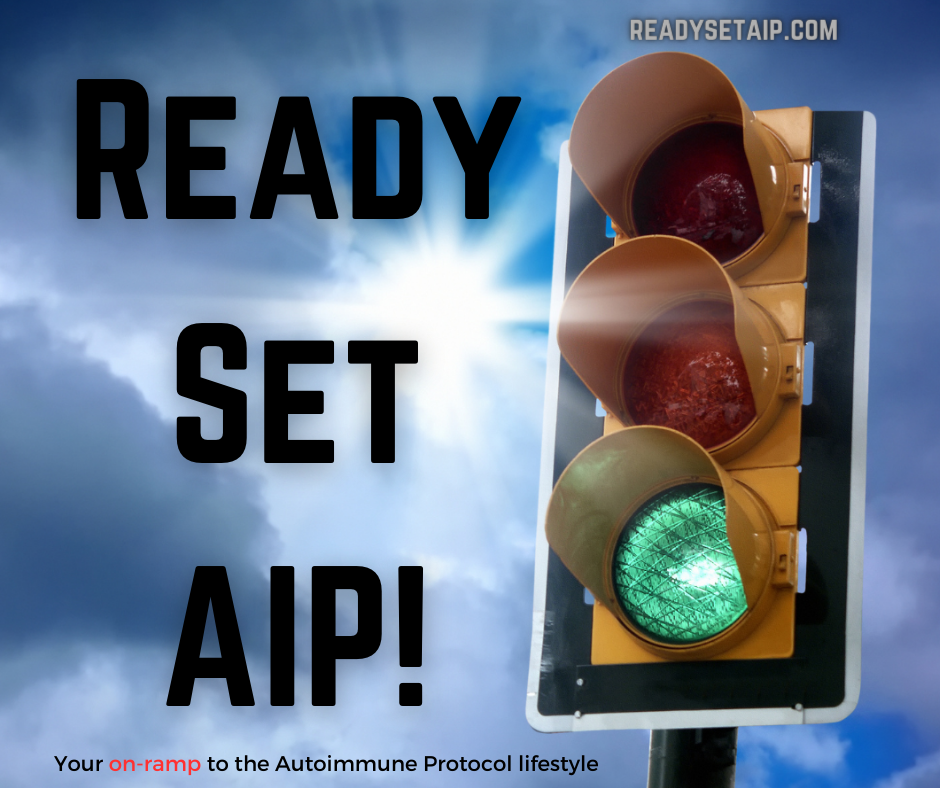 Frozen vegetables?
Did you know that frozen vegetables are just as nutritious as their fresh counterparts? It's true! Blanching and freezing preserves the nutrient content very effectively, and in some cases the frozen vegetable is more nutrient rich than the one that has been hanging out in the produce department and/or you refrigerator for a while. I encourage all of my clients to eat a very wide variety of vegetables and feel free to include frozen as well as fresh, in season vegetables.
The key to incorporating frozen vegetables into your daily diet is to accept that they aren't going to be the same as fresh. This has personally never bothered me – I grew up in a gardening family and much effort was put into filling our freezer for winter consumption every year, so mushy steamed broccoli and carrots were completely normal to me! And then later on, when I had active Crohn's disease and even now after having had surgeries that make my digestion less efficient, I find well cooked vegetables to be an ideal option.
And that's where this recipe comes in! It can certainly be made with fresh vegetables if that is what you have, but everything will end up well cooked anyway so it is an excellent option for using frozen broccoli and squash.
Nutritional Yeast
I'm frequently asked whether or not "nutritional yeast" is allowed on particular healing diets or if it safe for a person with celiac disease to consume. Indeed, there are a couple issues to be aware of. First, yeast is an illegal food for people following the Specific Carbohydrate Diet (SCD). Though no distinction was made specifically for "nutritional yeast," the consensus seems to be that it should be avoided.
Second, many people are aware of the gluten cross-reactivity testing that indicates brewer's yeast and baker's yeast could provoke a reaction in people with celiac disease. A closer review of this research suggests that it could be unreliable however, because the testing combined both forms and did not guarantee that the brewer's yeast was not contaminated with gluten. Additionally, the strain of yeast that is found in nutritional yeast was not tested.
Nutritional yeast is indeed allowed on the autoimmune protocol (AIP), though I recommend people select one that is natural and non-fortified. My favorite brand is this one.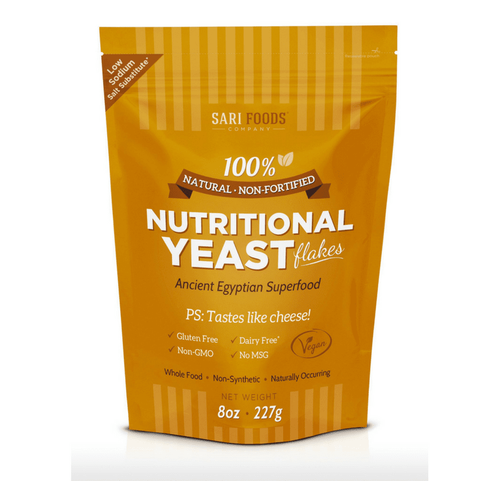 You can get this and all your other AIP pantry needs at ShopAIP, the only online grocery provider that is 100% AIP compliant!
Equipment notes
You'll need a good blender for this recipe. I love my canister Blendtec, but you can't beat the simplicity of an immersion blender when making a dish like this. I recently upgraded the old one I had to this model:
Broccoli and Butternut Squash Soup Recipe
Print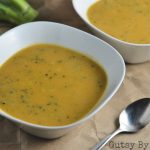 Broccoli and Butternut Squash Soup (AIP, SCD)
---
Author:

Total Time:

45 mins

Yield:

3

-

4

servings

1

x
Description
This nutrient dense soup will surprise with how "cheesy" it tastes! A great way to use frozen vegetables any time of year.
---
3 tablespoons

coconut oil

1/2

medium onion, diced (about

1/4 cup

)

16 ounces

butternut squash chunks (frozen or fresh)

1 quart

bone broth

3 tablespoons

nutritional yeast (optional)

1/2 teaspoon

salt

6 ounces

broccoli, chopped into very small pieces (frozen or fresh)
---
Instructions
Heat coconut oil in large sauce pan or dutch oven over medium heat.
Add onion and cook until translucent and slightly browned (about 5 minutes).
Add squash chunks and bone broth. Bring to boil and then reduce heat to simmer and cover. Cook for 20 minutes, or until squash chunks are very soft.
Use an immersion blender (or carefully transfer to a canister blender) to puree until smooth. Add nutritional yeast and salt. Taste and add additional salt if desired.
Add broccoli pieces and return to simmer. Cook for an additional 15 minutes, or until broccoli pieces are very soft.
Prep Time:

10 mins

Cook Time:

35 mins

Category:

Soup
Did you enjoy this recipe? Want to be the first to hear about new AIP-friendly, gluten-free, Paleo recipes? Please sign up for my weekly email newsletter to stay in the loop!