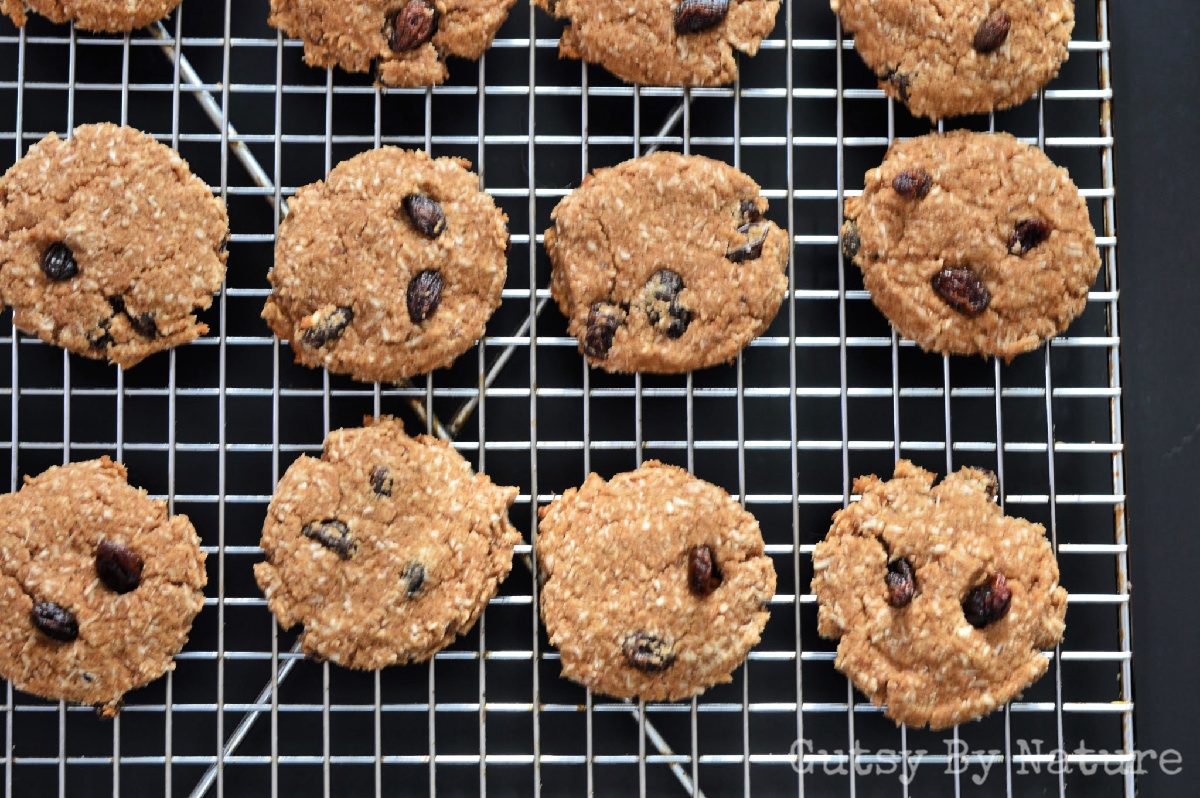 Soft and chewy, fragrant and sweet… these grain-free oatmeal raisin inspired cookies hit all those comforting notes! But they also meet all the requirements of the elimination phase of the autoimmune protocol (AIP) by being free of all grains, including actual oatmeal, nuts, eggs, and refined sugars.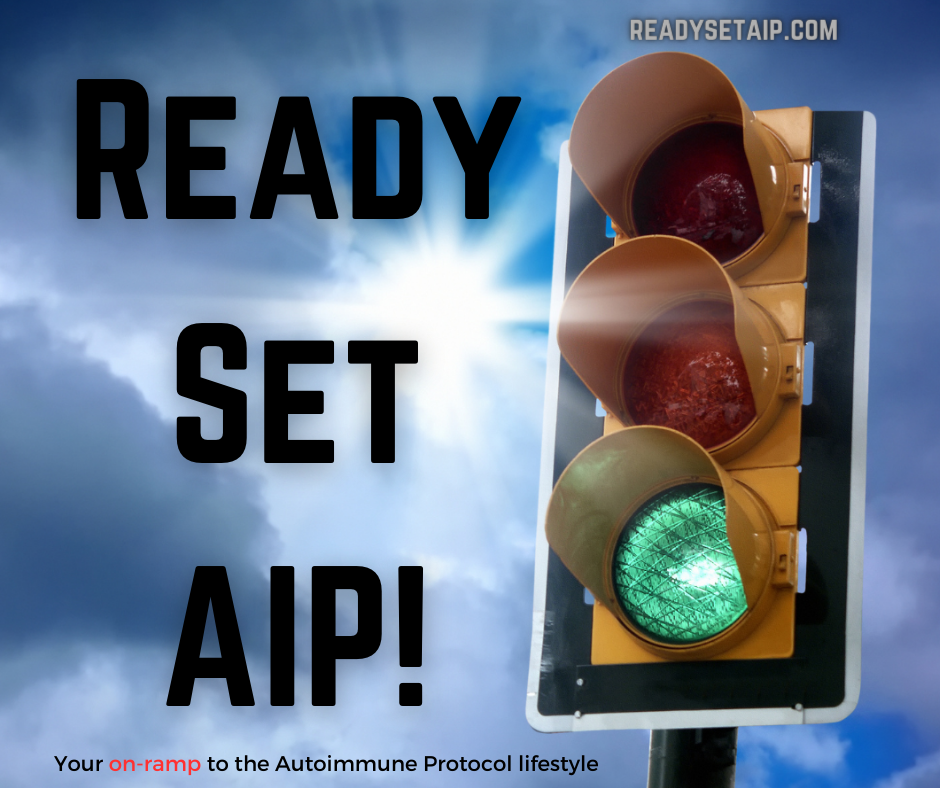 Avoiding the trap of AIP perfectionism
Before I share the recipe, please just allow me a moment to talk about the trap of perfectionism. I recently received an email from a well-meaning reader who thought that I should be specifying in my recipes that all ingredients needed to be defined in exacting degrees of specificity in order to be considered truly compliant with AIP. For example, if I was going to call for "applesauce" I needed to make sure I said it should be "unsweetened." Coconut oil needed to be "unrefined," olive oil must be "extra virgin," and maple syrup had to be "pure."
Guess what? This is not an oversight or a mistake. I don't include these qualifiers in my recipes ON PURPOSE.
But I realized that I have not ever actually articulated WHY I do that, so I thought it would be good to take a moment today and explain.
When I first changed my diet and began attempting to use food as part of managing my own autoimmune disease, I was determined to do everything perfectly. I've never been the sort to do anything halfway and adopting a new diet was no exception! While there is an element of this that is admirable and effective, it also became a trap. A trap of perfectionism… and I fell right in.
I became obsessed… and then I became stressed. What was supposed to be healing, now seemed fraught with potential to do me harm. I worried endlessly about whether or not I was using the purest ingredients, was that bottle of this actually "safe," should I trust the word of that manufacturer, could I settle for cheaper conventional ingredients if organic was available… and on and on and on.
Until I got to the point where I was practically paralyzed. I went from eating whatever I wanted without concern, to being afraid to put almost anything in my mouth!
And now that I'm a Nutritional Therapy Practitioner and AIP Certified Coach, I see this same paralyzing fear in many of my clients.
So, to avoid perpetuating that trap of perfectionism, I no longer add qualifiers to ingredients. The only exception is if I know that they are necessary to ensure consistency in the flavor or quality of the dish (for example, farmed and wild-caught salmon are actually quite different, so it is necessary to indicate which one you are using when you give temperature or cooking time directions).
In all other cases, I encourage you and all of my clients to simply select the best possible ingredients that are accessible to you and that fit within your dietary needs. When specifics actually are relevant, I let you know and will continue I link to my favorite brands of said ingredients, but you are free to use whatever works best for you. I assure you that no matter what choices you make, it will still be better than eating a standard "anything goes" diet!
Now, let me tell you about the ingredients in this recipe and which brands of each I have personally used and like.
Notes on ingredients
Yes, to make this recipe AIP-compliant you do want to use applesauce and shredded coconut that doesn't have any added sugar and you want to use pure maple syrup, not the cheap stuff that masquerades as it but is really mostly corn syrup. I make and can my own applesauce from apples we pick at a local farm each year, but if you need to buy it just look for an ingredient label that lists only apples, such as this brand. If you live in a region where maple syrup is made it is wonderful to be able to support a local syrup maker. If not, this is a good widely available brand. Again, the ingredient label needs to be very clear and list only maple syrup.
Tigernut flour forms the base of this cookie… if you aren't already familiar with tigernuts, they are a wonderful addition to the AIP baking world. They are not nuts at all, but are actually little tubers, and contain quite a bit of nutrition. Please don't ask me what to substitute if you can't find tigernuts. The only alternative I know of would be almond flour, and that is only an option for people who are not following AIP or who have reintroduced almonds. This is the first brand of tigernut flour I encountered and the one I still use most often, because my local Wegman's grocery store carries it. There are several other brands now available, including this one that is carried by ShopAIP.
And that's all I'll say on ingredients! I put links within the recipe as well for convenience, but not to set a trap of perfectionism for you. Always do just the best you can and let go of the stress you might have caused yourself by worrying any further on it.
AIP N'Oatmeal Raisin Cookies Recipe
Print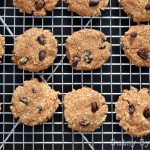 N'Oatmeal Raisin Cookies (AIP)
---
Author:

Total Time:

25 mins

Yield:

15

cookies

1

x
Description
You can't have oatmeal on AIP, but you can have n'oatmeal raisin cookies! These are soft and chewy, fragrant and sweet… just like the oatmeal raisin cookies you remember.
---
---
Instructions
Preheat oven to 350° F.
Line a sheet pan with parchment paper or a silicone baking mat.
Combine all ingredients together, using your hands if necessary.
Form into 14-16 balls and place onto cookie sheet and then flatten gently with your hand. They won't spread, so you can get them pretty close to each other.
Bake for 15 minutes. Remove from oven and allow to cool for 5 minutes on the pan.
Use a metal spatula to remove each cookie and transfer to a wire rack and allow to cool.
Prep Time:

10 mins

Cook Time:

15 mins

Category:

Dessert
Did you enjoy this recipe? Want to be the first to hear about new AIP-friendly, gluten-free, Paleo recipes? Please sign up for my weekly email newsletter to stay in the loop!

Wondering where to get the best AIP compliant ingredients for this recipe and more? I recommend ShopAIP!