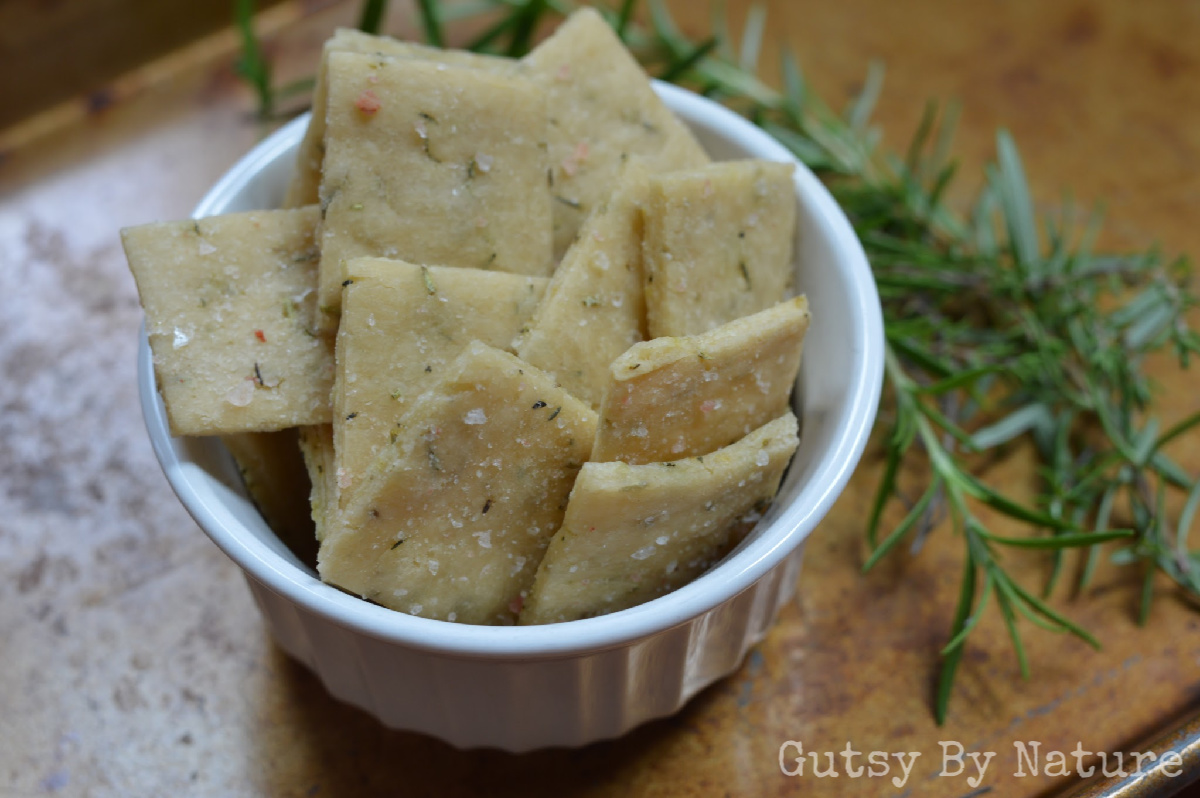 Your search for delicious and easy gluten-free and AIP crackers ends here! These garlic herb crackers are the real deal… crisp and crunchy with a hint of olive oil flavor on top of the rosemary and thyme that gives them plenty of interesting taste. I created them to be a vehicle for my favorite liver pâté but I found they are addictively good all by themselves!
But first, a little bit of bragging…
Last week was my 44th birthday and I got to celebrate it at my parents' lake house in northern Wisconsin. Incidentally, this also happens to be just a few miles away from where I was born. My parents lived there for just a few years at the start of my dad's long career with the federal government that eventually brought him first to Madison and then all the way to Washington, DC. But they loved the Wisconsin northwoods so much that they returned to the area when they retired. Most of my formative years were spent in the Madison area and my young child memories are hazy, so it has been fun these past few years to visit and get more deeply acquainted with my proverbial roots.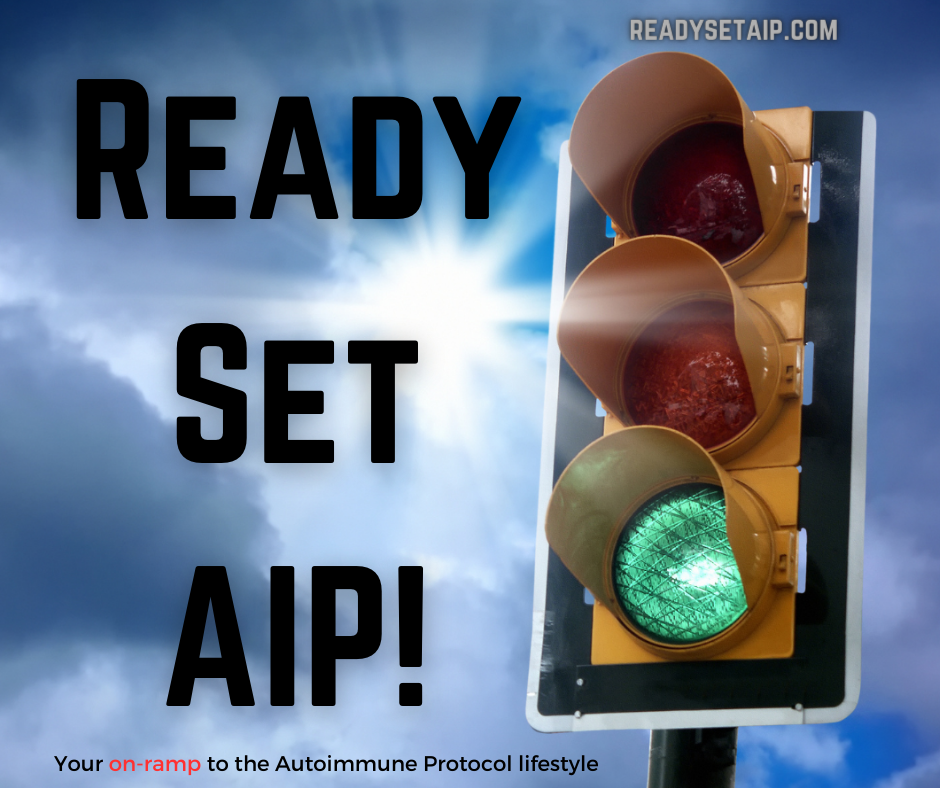 One big part of my roots is definitely the water! Wisconsin is home to some 15,000 lakes (yes, more than Minnesota – though I will grant that the two states don't define "lakes" the same way) and my parents have always had a boat and we spent many summer days on and in those lakes. During the years we lived near Madison, we braved the crowds and big waves on Lake Mendota and Lake Monona. Today, they have a pristine lake right at their doorstep and I try to spend as much time as I can enjoying it whenever I visit.
Of course, there are many ways to enjoy a lake. You can kayak or paddle board, fish for trophy muskie or bluegills (my favorite eating fish), or just tool around in a pontoon boat.
All of those are just fine… but I grew up waterskiing. To age 7, it was on a saucer like in this video. From age 8 onward, it was on actual skies. Though I never had the opportunity to do any competitive or team skiing, by the time I was a teenager I had graduated to slalom skiing and was as good as anyone out on the lake. So, when my health completely crashed in 2007 and I became so weak that I could no longer had the strength to get up on a slalom ski, I was heartbroken.
But I kept trying… After I adopted a healing lifestyle, including the paleo autoimmune protocol (AIP), in 2013 I was able to ski again with two skis. And then I was able to start on two skis but then drop one and continue skiing. But I still hadn't returned to full strength and to the "harder-than-it-looks" feat of getting out of the water on that single ski.
Until this summer! See for yourself…
Now, about these crackers…
Notes on ingredients
I played around with some of the harder to find AIP flours like cassava and tigernut, but ultimately ended up with arrowroot flour because it resulted in better crunch and seemed to store better. You might see it labeled as arrowroot "powder" or "starch." These are just different names for the same thing and depend on the manufacturer's preferred label. This is the brand I use.
These AIP crackers use olive oil because I like the complexity of the flavor here. You may have heard that olive oil shouldn't be heated, but in fact it is quite stable and even extra virgin olive oil has a smoke point of 374° which makes it perfectly appropriate for anything you'd bake in your home oven. Counterfeit and adulterated olive oil is a big concern, so make sure you are using a trusted brand such as this one.
Not sure where to buy arrowroot flour, legitimate olive oil, and other AIP-friendly ingredients? I recommend ShopAIP!

Notes on equipment
I discovered that the easiest way to make these AIP crackers is to roll them out between two pieces of parchment paper, transfer the whole thing over to a sheet pan, and then remove the top layer of parchment and use a pizza cutter to cut them into approximately 2 inch squares. It will look like the crackers are merging back together when you bake, but they are actually very easy to break apart again after they have cooled. The only critical element here is that you use a standard "half sheet" baking pan. If you cut your parchment to match the size of the pan and then roll the dough out to fill most of that parchment, you'll end up with perfectly thin crackers.
Garlic Herb AIP Crackers Recipe
Print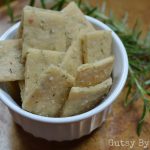 Gluten-Free Garlic Herb Crackers (AIP)
---
Author:

Total Time:

35 mins

Yield:

24

–

30

crackers

1

x
Description
These easy crackers are a gluten-free eater's delight! They also happen to be AIP-friendly and vegan too, so you can serve them to all your guests… or keep for yourself!
---
---
Instructions
Preheat oven to 400° F.
In a medium mixing bowl, whisk together arrowroot flour, baking soda, thyme, rosemary, and garlic powder.
Add olive oil and water and mix. You can start with a spoon, but ultimately you will need to get your hands in the bowl and knead the thick dough until it forms a smooth ball.
Place the dough ball on a piece of parchment paper about as large as a standard sheet pan. Place another piece of parchment paper over top and use a rolling pin to roll out the dough until it is as flat as possible on that piece of paper.
Slide the rolled out dough, still between the two sheets of parchment, onto the sheet pan. Carefully remove the top parchment and then use a pizza cutter or sharp knife to cut the crackers into 2 inch squares but don't move them.
Sprinkle with coarse sea salt.
Bake for 20 minutes, or until lightly browned.
Remove from oven and let cool without disturbing for at least 15 minutes.
Break the crackers apart along the lines cut into them before baking.
Serve immediately or keep in a covered container for up to 4 days.
Prep Time:

15 mins

Cook Time:

20 mins

Category:

Appetizer
---
Please sign up for my weekly email newsletter to be the first to know about all my latest offerings and news!
Processing…
Success! You're on the list.
Whoops! There was an error and we couldn't process your subscription. Please reload the page and try again.
---