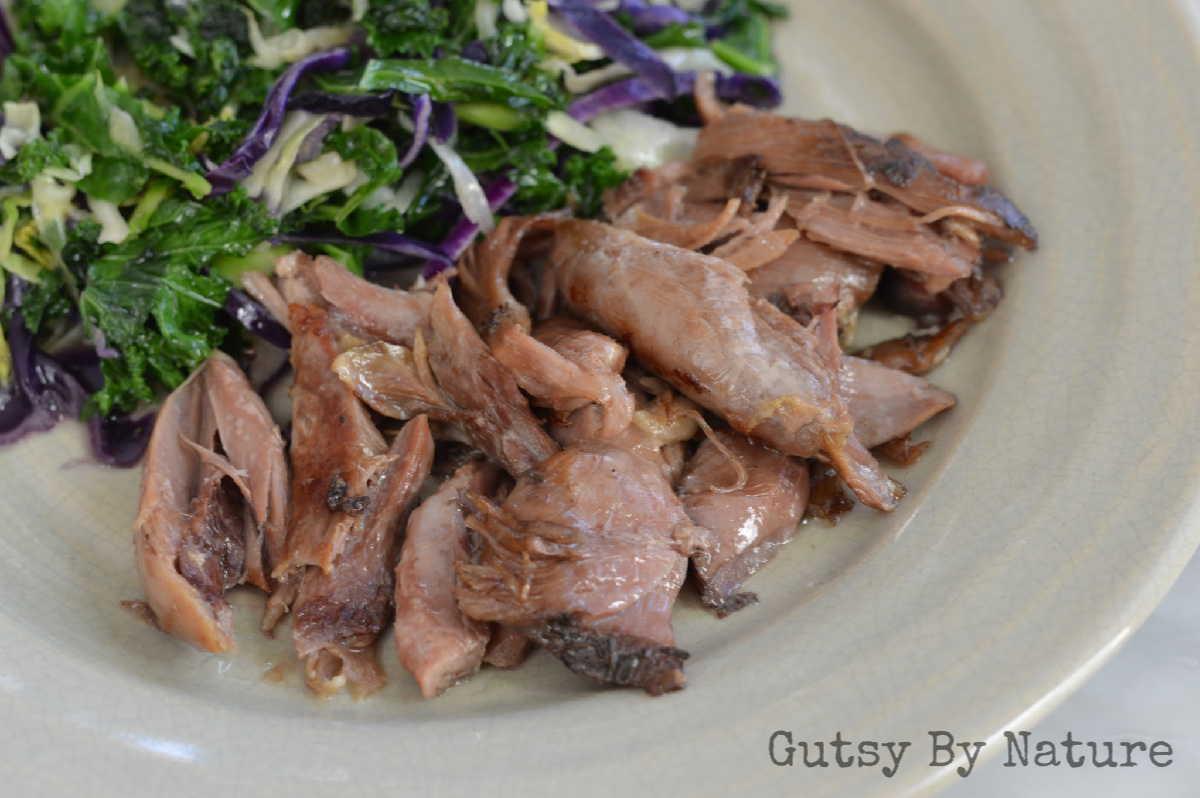 Oh, duck confit… where have you been all my life? Who knew such a fancy sounding dish could actually be so simple to make and also delicious? Maybe my dear readers knew that all along and have been holding out on me, but this is a brand new discovery for me, so please pardon my over-the-top enthusiasm of expression for my new found duck confit obsession!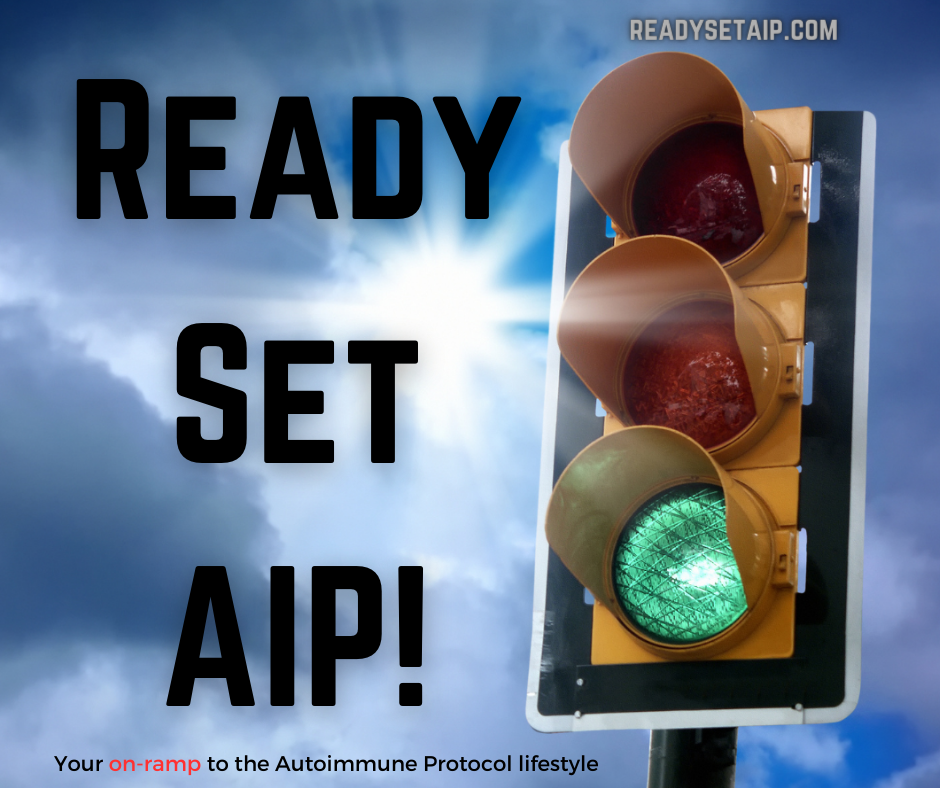 But first, a quick personal update…
That's me, running a 10K!
If you follow me on social media, you saw this post over the weekend:
My official results were posted yesterday (see them here!) and I'm proud to say that I completed the course in 1:07:02. Before the race I swore that I would never do this again… but seeing how close I actually came to breaking that 60 minute mark and now I'm feeling the competitive itch. There just might be more races like this in my future, who knows?
Why duck confit?
It seems funny to share a duck confit recipe in the same post that I talk about running a race, because it is definitely a slooooow process. All of the recipes I consulted were clear that you needed to season and salt the duck at least a day before you plan to cook it. This is done because the confit technique originated as a food preservation method and the salting process draws out water in which microorganisms can live. The meat is then slowly cooked in rendered fat and can be stored for several weeks or even months in the refrigerator… though it's so delicious, I find it hard to imagine it sticking around that long!
Last week I shared a recipe for duck breast with fried sage and a pear sauce, so creating a recipe from the other parts of the duck this week seemed like a natural follow up. Nothing makes me happier in the kitchen than using every scrap of nourishing and delicious food, so of course my duck confit is made from the legs, wings, and other meaty trimmings left over when I removed those breasts. I also set aside all the extra skin and fat pads and rendered the fat. That resulted in about 3/4 of a cup of fat, so I supplemented that with a jar of this duck fat from ShopAIP.
I also saved the carcass and all the bones and made some of the most delicious bone broth I've ever tasted! Mission "nose-to-tail" eating accomplished!
Duck confit made AIP or SCD compliant
Some type of sugar is typically used along with the salt in the curing process along with various seasonings and spices. Because of that sugar those unnamed "spices," the lovely confit duck legs you can find in the specialty meat case at upscale grocery stores or in cans imported from France are not going to work for people who are following SCD, are in the AIP elimination phase, or who have discovered they have sensitivities to some spices through the AIP reintroduction process. My version uses a little bit of coconut sugar, which can be omitted to make this SCD compliant (or you could try using honey), and the subtle holiday-inspired flavor comes from fresh shallots, fresh garlic, dried bay leaves and dried thyme, plus a little bit of ground cloves and ground cinnamon – all of which are AIP compliant.
How to serve duck confit?
If you are aiming for presentation points, you may try to keep the legs intact and then sear them in a hot skillet to crisp up the skin before serving. But I opted to shred the meat off the legs and wings and combine it with the other meaty trimmings. Heat and crisp it up in a skillet along with some shredded kale and cabbage to cut the richness, serve it on a salad as you would bacon or ham, or as the basis for a breakfast hash.
Or be like me and just nosh on it straight out of the pan!
AIP Duck Confit Recipe
Print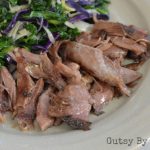 Duck Confit (AIP, SCD)
---
Author:

Total Time:

52 hours

Yield:

4

servings

1

x
Description
Duck confit only sounds fancy… it's actually quite a humble dish and such a delicious way to practice nose-to-tail eating. All you need is a little bit of patience!
---
1 tablespoon

coarse sea salt

1 tablespoon

coconut sugar (omit for SCD)

1 teaspoon

dried thyme
pinch of ground cloves

1/4 teaspoon

ground cinnamon
duck legs, wings, neck, and other meaty trimmings from a whole bird (reserve breasts to make this recipe)

3

bay leaves, crumbled

2

garlic cloves, crushed

1

medium shallot, sliced

2

–

3

cups duck fat
---
Instructions
Combine salt, sugar, thyme, cloves, and cinnamon. Place duck pieces in a baking dish and sprinkle the combined seasonings to coat all sides evenly and rub to distribute. Tuck the crumbled bay leaves, garlic, and shallot on, under, and around the duck pieces.
Cover the baking dish and refrigerate for 24-48 hours. Halfway through that time, remove from refrigerator and use your hands to redistribute the solids and rub in the seasonings for even flavor.
Preheat oven to 225 °F. Warm the duck fat in a saucepan on the stove until it is melted.
Gently rinse seasoning off the duck pieces and pat dry (it's OK if some of the spices remain, but you want to remove some of the saltiness and the solids).
Place duck pieces in a baking dish or ovenproof skillet that is just large enough for the to fit snuggly in a single layer. Pour the melted duck fat over so that all pieces are completely submerged in the fat.
Place in oven and cook slowly at a very slow simmer for 4 hours.
Allow the duck to cool in the pan, then strain them out of the fat and shred the meat off the bones. Serve immediately, or store submerged in the cooking oil in the refrigerator until ready to eat.
Prep Time:

48 hours

Cook Time:

4 hours

Category:

Entree

Cuisine:

French
Did you enjoy this recipe? Want to be the first to hear about new AIP-friendly, gluten-free, Paleo recipes? Please sign up for my weekly email newsletter to stay in the loop!

Looking for a place to buy duck fat and other AIP-compliant foods and ingredients? I recommend ShopAIP!