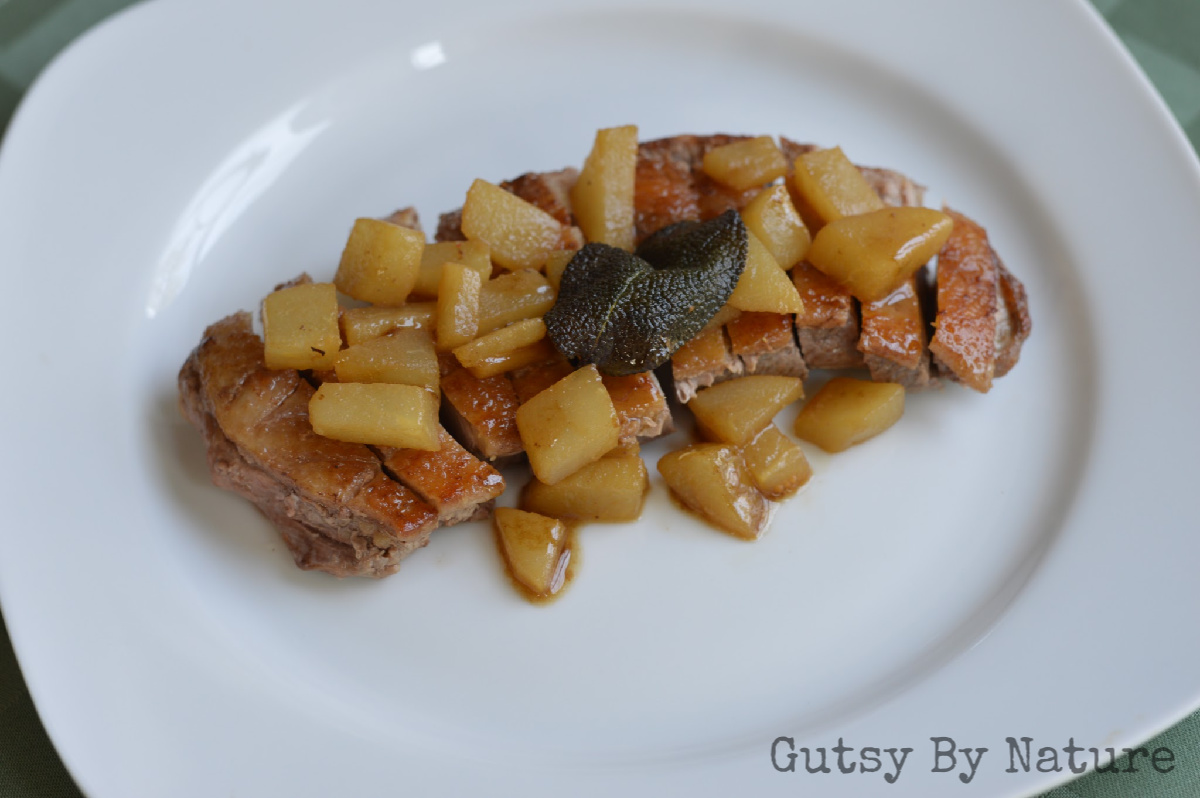 Most of the food I make at home is delicious, yet simple. Some of it is fancy. And then there are the rare delicious dishes that are both simple and fancy, such this pan-seared duck breast with sage and pear sauce. It happens to be compliant with the elimination phase of the autoimmune protocol (AIP) and would be appropriate for people using other healing diets, like the specific carbohydrate diet (SCD), but that is just a bonus for those of us who need to be aware of that… for everyone else in the world, this is just an elegant dish that you'd swoon over in a fancy restaurant!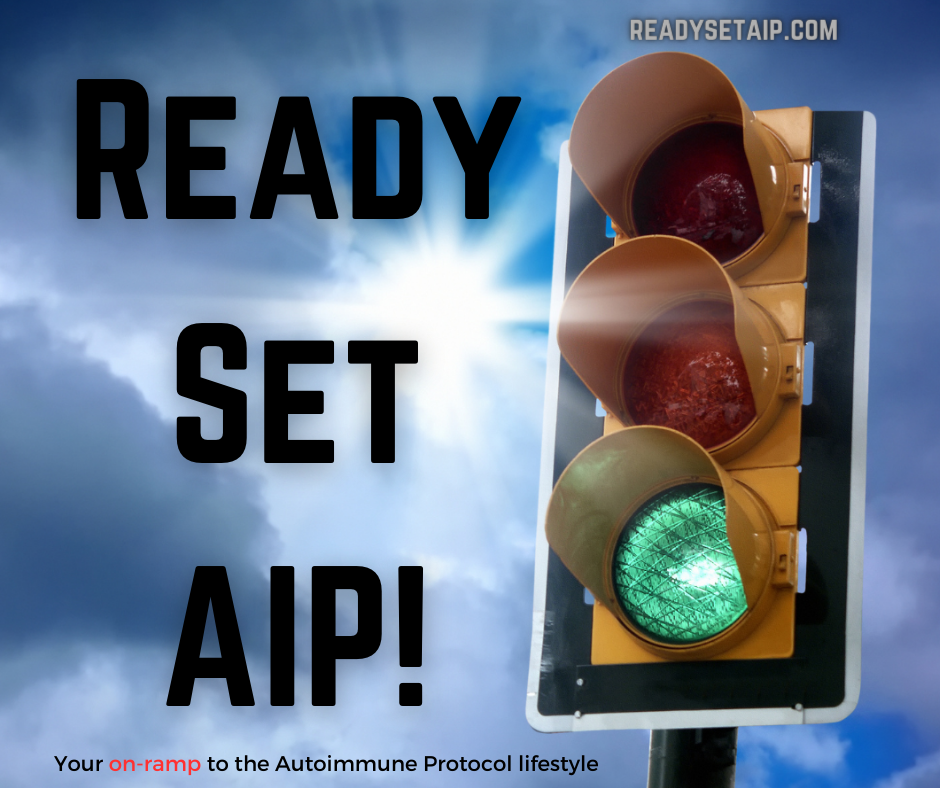 Breaking down a duck
I was excited to snag one of the pasture-raised ducks from Polyface Farm (not a sponsored mention, I'm just a happy customer!) earlier this year and it was hanging out in my freezer, just waiting for me to figure out how to best use it. I ultimately decided to give myself the extra challenge of breaking it down so I could experiment with the pieces separately and turned to the internet for guidance. I found this video, which was helpful, but my analog mind tends to like text and pictures, so this old blog post from Saveur was very helpful.
I reserved all the fat and the legs for a recipe that you'll see soon, as well as the carcass and all bones to make some duck stock. But this dish was all about the breasts!
Of course, you might not need to go through all that work. If your local store or butcher carries duck at all, it is likely to have boneless duck breasts. Another option is to order online from D'Artagnon (I have no ongoing financial relationship with this company, though several years ago they did send me a free box of their best selling items).
Pan-searing duck technique
The technique outlined in this recipe of starting in a cold pan and using a second pan to weigh down the boneless duck breast is borrowed from this recipe posted on Serious Eats (one of my favorite places to learn simple techniques for tackling intimidating dishes).
Why pears? Why not?!
And the sauce, using both fresh and dried sage and a juicy pear, was inspired by the bounty in my urban garden! Sage is always plentiful and this year we had a bumper pear harvest off our single tree.
Looking for more recipes using pears this fall? Check out the caramelized pear tarts I created in September this year or gingered pear and butternut squash soup that appeared on the blog in 2016.
Now, let's get to that recipe…
AIP Duck Breasts Recipe
Print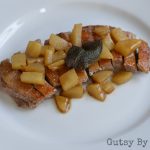 Pan-Seared Duck Breast with Sage & Pear Sauce (AIP, SCD)
---
Author:

Total Time:

30 mins

Yield:

2

servings

1

x
Description
The simple and elegant recipes are the best… this pan-seared duck breast dish proves that to be true! Fried sage leaves and pears complement the duck flavors, making it a dish that anyone would be wowed by.
---
---
Instructions
With a sharp knife, gently score duck breast skin in a tight crosshatch pattern, keeping the scores 1/8 inch apart.
Season breasts with coarse salt, more heavily on the skin side.
Place duck breasts, skin side down, in a large, cold cast iron skillet or saute pan. To keep the edges from curling up, press duck breasts down with the help of a smaller skillet or pan. Place pan over low to medium-low heat and allow to cook for about 15 minutes or until much of the fat has rendered.
Remove top skillet and increase heat to medium. Check to see if skin as a brown as desired. If it is, flip immediately to flesh side. If not, allow to cook another minute before flipping.
Cook over medium heat for 1-5 minutes, until breast has reached 130° F for medium-rare, 140° F for medium, or 155° F for well done.
Remove cooked breasts and set aside to rest while you make the sauce.
Pour off fat (and save for another use), leaving just about 1 tablespoon in the pan and return it to medium heat.
Toss whole sage leaves in fat, allowing them to sizzle and fry for just a minute or two. Use a slotted spoon to remove the leaves and set aside.
Add pears and dried sage and cook, stirring, just until slightly soft and browned (about 2 minutes).
Add broth and vinegar and cook, stirring, until the sauce becomes thick and syrupy (about 4 more more minutes). Taste and season with salt if needed.
Cut duck breast into 1-2 inch slices and fan on serving plate. Top with pear sauce and garnish with fried sage leaves before serving.
Prep Time:

15 mins

Cook Time:

15 mins

Category:

Entree
Did you enjoy this recipe? Want to be the first to hear about new AIP-friendly, gluten-free, Paleo recipes? Please sign up for my weekly email newsletter to stay in the loop!

Click to Pin It!