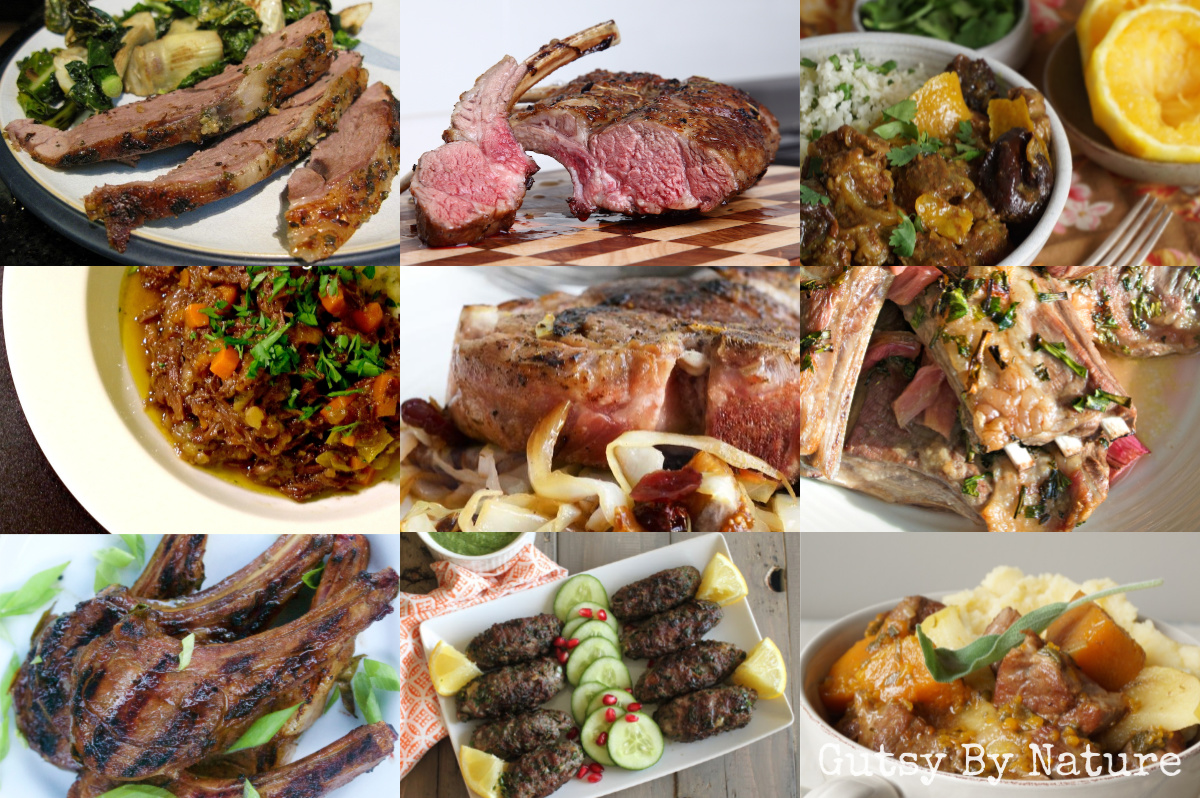 The nutrient content, flavor, and favorable environmental impact of lamb are reasons to include more of it in our well rounded AIP diets, but did you know it is also quite easy to prepare? Whether you are looking at a pound of ground lamb or a great big leg of lamb roast or a fancy rack of lamb or something else, the recipes in this post will give you an answer to the "What do I do with this?!" question.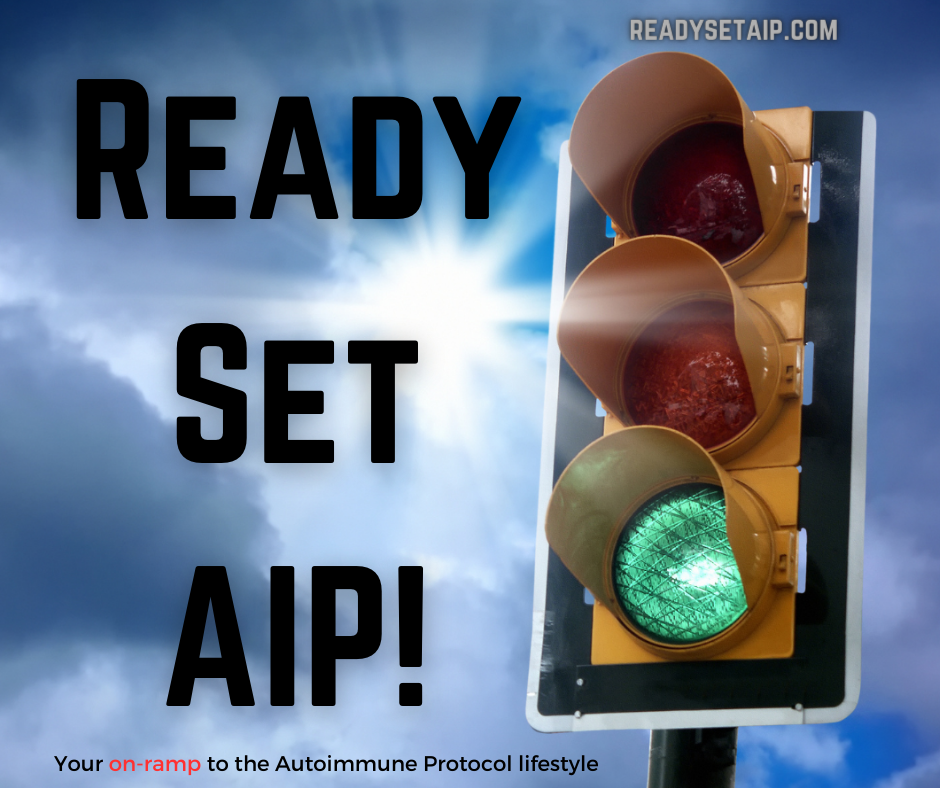 I've organized the recipes by cut, so it is easy for you to skim down the list and find the one that you want to prepare. If you are new to eating lamb and unsure which would be most appealing to you or you have all cuts available to you, then any would be a great place to start!
TIP: Leg of lamb and rack of lamb are typically available in well stocked grocery stores and meat markets and ground lamb is usually available as well. If you can find lamb shanks, they will probably be the most cost effective option.
Easy AIP Lamb Recipes
Last week I shared this recipe for easy roast lamb, which utilizes a boneless leg of lamb roast: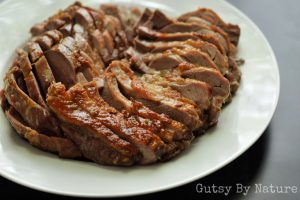 ---
Now, here are 10 more of the easiest AIP lamb recipes I could find, courtesy of my AIP/Paleo blogger friends!
For a bone-in leg of lamb roast…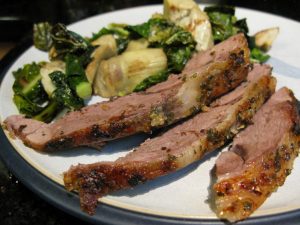 Greek-Inspired Slow Roasted Leg of Lamb – The Paleo Mom
---
For a rack of lamb…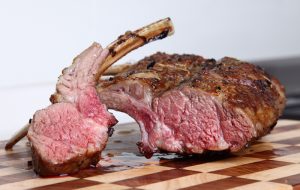 Rack of Lamb – Nom Nom Paleo
---
For a lamb shoulder…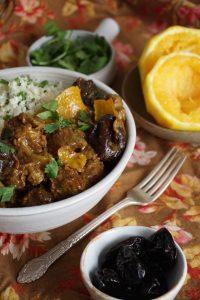 Lamb Tagine with and Prunes, Cilantro "Butter Couscous" – Healing Family Eats
---
For lamb shanks…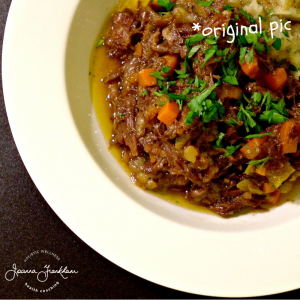 Ridiculously Good Herbed Slow-Cooked Lamb Shanks – Joanna Frankham Coaching
---
For lamb ribs…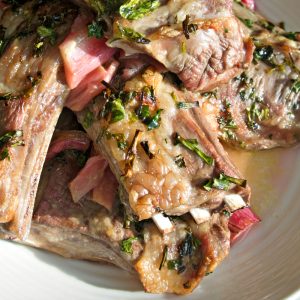 Lamb Ribs with Rhubarb – Real Food & Love
---
For lamb stewing meat…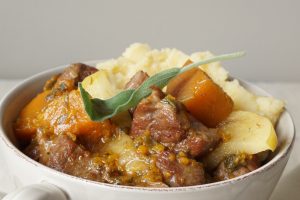 Lamb Stew with Butternut, Apples and Ginger – Healing Family Eats
---
For lamb (shoulder) chops…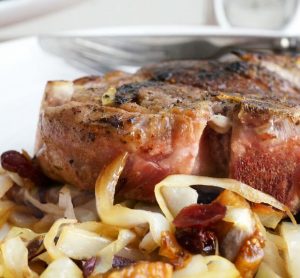 Spiced Lamb with Caramelized Cabbage, Figs, and Cranberries – Grazed and Confused
---
For lamb (rib) chops…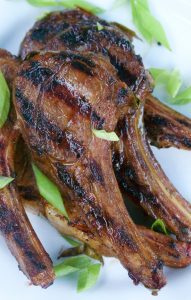 Grilled Asian Lamb Chops – Beyond The Bite
---
For lamb (loin) chops…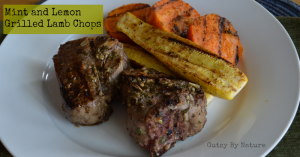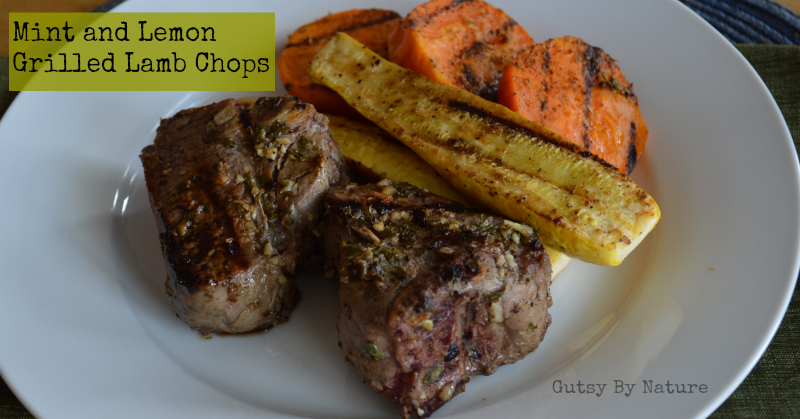 Mint and Lemon Grilled Lamb Chops – Gutsy By Nature
---
For ground lamb…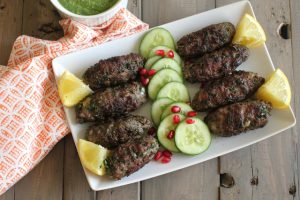 Lamb Kofta with Avocado Tzatziki – Adventures in Partaking
---
BONUS! 10 more awesome easy AIP recipes, all of them featuring ground lamb
---
Did you enjoy this recipe roundup? Want to be the first to hear about new AIP-friendly, gluten-free, Paleo recipes? Please sign up for my weekly email newsletter to stay in the loop!

Click to Pin It!