This post is the first in a series I plan that will review healing diets for Crohn's disease. I started with the Specific Carbohydrate Diet™ (SCD) because it is the first one I tried myself. Look for future posts on paleo, autoimmune paleo (AIP), Perfect Health Diet, and others that I have not tried. If you've tried a healing diet that has either worked for you or not worked and would like to share your experiences, I'd love to include them in future posts. Please post in the comments below or if you'd rather not do it publicly, you can contact me personally here.
The history of the Specific Carbohydrate Diet™
In 1951, Sidney V. and Merrill P. Haas, a father and son team of doctors, published a book called The Management of Celiac Disease which documented the doctors' experiences in treating and curing celiac disease through a diet that eliminated gluten as well as all starches and complex carbohydrates, allowing only "specifc" carbohydrates. The original book was written for the medical community and its contents probably would have faded into obscurity completely if it weren't for Elaine Gottschall, who took her then 8-year-old daughter to see the Drs. Haas in 1958. Elaine's daughter had been diagnosed with ulcerative colitis three years earlier and was very sick. After two years on the diet, she was free of symptoms and eventually returned to eating normally.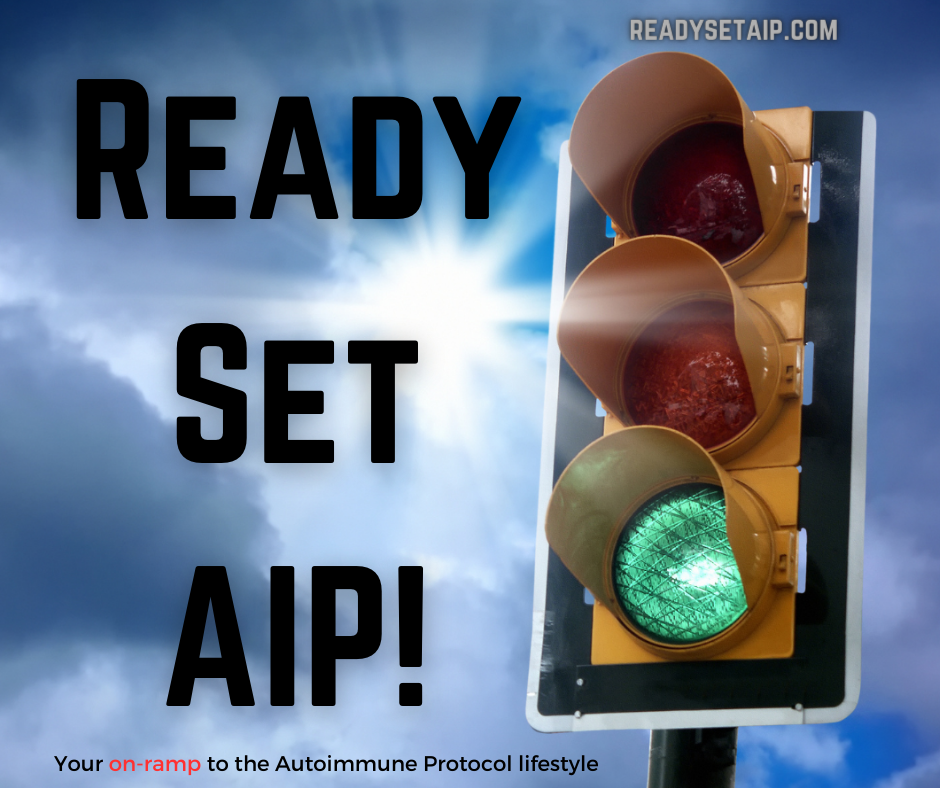 Wanting to carry on the work of the Drs. Haas, Gottschall began spreading the word about the healing diet and conducting her own research, even returning to school in her late 40s to earn a degree in biochemistry in order to understand the science behind the diet. In 1986, she published her own book, Food and the Gut Reaction, later retitled Breaking the Vicious Cycle: Intestinal Health Through Diet. This book outlined what she  called and trademarked the Specific Carbohydrate Diet™ (often referred to as "SCD").
Gottschall died in 2005 but her legacy continues. The book is now in its 14th printing and there are many websites, blogs, Facebook groups, and active message boards and mailing lists full of people following the diet and finding relief from ulcerative colitis, diverticulitis, irritable bowel syndrome (IBS), celiac disease, Crohn's disease, and other digestive ailments. There are also parents who have found that the diet is helpful for children on the autism spectrum and it is the foundation for the popular Gut and Psychology Syndrome (GAPS) diet developed by Dr. Natasha Campbell-McBride.
The science behind the Specific Carbohydrate Diet
The key principle behind SCD is that Crohn's disease and the other disorders are the result of an overgrowth and imbalance of intestinal microbial flora. The diet is intended to change the makeup of the intestinal flora and bring it back into balance.
Gottschall describes in her book a vicious cycle that goes like this: When the balance of bacteria in the gut is disturbed, these bacteria overgrow and migrate to places they aren't supposed to exist in large numbers, such as the small intestine and stomach. Carbohydrates that are not fully digested and absorbed become nutrition for the microbes through the process of fermentation. The waste products of fermentation irritate and damage the gut.  The overgrowth of bacteria  triggers a worsening cycle of gas and acid production, which further inhibits absorption and leads to yet more harmful byproducts of fermentation, leading to further bacterial overgrowth.
SCD is based on the principle that carbohydrates which require only minimal digestive processes are well absorbed and leave virtually none to feed the bacteria. As the are starved out due to lack of food, the gut can begin to heal. As the individual absorbs energy and nutrients, the cells of the immune system are also nourished, and then it can fight off overgrowth.
What is not allowed on the Specific Carbohydrate Diet?
Foods that contain double sugar molecules (disaccharides: lactose, sucrose, maltose and isomaltose) and starches (polysaccharides) are primarily avoided on the diet. There are some exceptions to this, however, as Gottschall found that some starches are tolerated, particularly legumes that have been soaked for 10-12 hours prior to cooking.
Foods that are not allowed on the diet are referred to as "illegals" in Gottschall's book and among followers of the diet and you can find a full list of the legal and illegal foods on the official website for Breaking the Vicious Cycle.  Broadly speaking, these are the foods that are not allowed:
Any cereal grain, including corn, oats, wheat, rye, rice, millet, buckwheat in any form.
All sweeteners, except for honey. This includes white table sugar and maple syrup.
Starchy vegetables such as potatoes, sweet potatoes, yams, and parsnips.
All lactose-containing dairy products.
What is allowed on the Specific Carbohydrate Diet?
Fat and protein is unrestricted, but only simple carbohydrates are allowed because the body can more easily digest and absorb them without feeding the bacteria. These monosaccharides are found in fruits, honey, non-starchy vegetables, and in yoghurt that has been fermented long enough to be lactose-free.
One of the concepts that Gottschall stressed is that of fanatical adherence to SCD. Even one taste of an "illegal" food will set back your healing by months, she said.
My experience with using the Specific Carbohydrate Diet for Crohn's disease
Gottschall wrote in her book that you may approach SCD by giving it a one month trial, which was what I decided to do in January 2013. She said that if followed with "fanatical adherence" for one month, you should see changes for the better. "If you see no improvement after a one month trial, the diet will probably not work for you," she said.
I started to see improvements after just a couple weeks on the diet, specifically in the form of improving blood tests for chronic anemia. Right about the time I hit the 30 day mark, I also had a routine colonoscopy which showed that my colon was in pretty good shape and showed only a couple spots with healing ulcerations described as "consistent with resolving Crohn's disease." I took that as a sign that the diet was working and continued on. After about 3 months I had my first normal hematocrit and hemoglobin results that I can remember.
But all was far from perfect. For one thing, I lost weight and could not gain it back. I was very unhappy with how I looked and my energy often sagged. I was also moderately depressed most of the time. And although I did not have debilitating diarrhea, I still had some very uncomfortable digestive symptoms (gas that was often painful and very embarrassing, plus frequent bowel movements that were often incredibly foul smelling and indicated that I was still not absorbing much of what I ate). I tried to soldier on, taking advice from longtime SCDers I met on line that I needed to just stick with it and that it would get better with time. But it seemed like the longer I stayed on the diet, the more fanatical I was about adherence, the worse I felt.
After 8 months and still frustrated by my weight and embarrassed by the bouts of gas, I decided that I had to try something different. I was eating lots of SCD-legal dairy and nuts at the time and had wondered if they might be contributing to the problem, but I couldn't figure out how I would get close to enough calories on SCD without them. Ultimately, I decided that a whole new approach was needed and decided to try a paleo autoimmune protocol, which if you are already a regular reader of this page you know was a far more effective approach for me.
Why the Specific Carbohydrate Diet doesn't work for me
First, I want to emphasize that SCD clearly does work for many people. I just am not one of them. My body did not do well on no starches and restricted carbohydrates and I suspect that is because I did not have a bacterial overgrowth, but perhaps an undergrowth of beneficial bacteria. If that is the case, the entire principle behind the diet for me personally is flawed and somewhat dangerous. I was trying to starve out bacteria when I really needed to be feeding it and was only starving myself in the process!
So why did I have an improvement at first then? Gluten. I believe that gluten is a trigger for my Crohn's disease and my improved red blood cell counts and the healing on my colonoscopy were the result of cutting that out of my diet completely.
Advice for people with Crohn's disease considering SCD
Disclaimer: I am not a medical professional and this should NOT be considered a substitute for medical advice.
I encourage anyone who wants to try SCD to give it 30 days. If you don't see improvement after 30 days, then I agree with Gottschall that it probably won't work for you and you should move on to try other healing diets. If you do see improvement, I would recommend you continue and reevaluate every 30 days, being careful that you don't stay on SCD for so long that you develop a bacterial undergrowth.
I also encourage people trying SCD who have an autoimmune disease like Crohn's disease to be aware of the amount of foods they are consuming that could be autoimmune triggers, namely dairy, eggs, nuts, and nightshades. People who transition onto SCD often eat a lot of these foods because they are searching for replacements for the breads and treats of their old diet and end up provoking the autoimmune element of the disease while they are trying to address the bacterial imbalance in their gut.
The bottom line: You need to listen to your body! You are unique and so are your intestinal flora. Feel free to contribute your own experiences in the comments below; I'd love to hear from you and am sure my other readers would too.